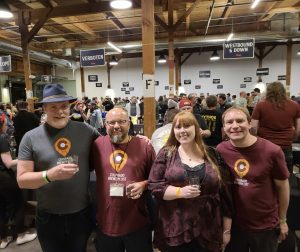 For our year-end retrospective article this year, I asked our Colorado Brewery List staff about our favorites.  (You can read about us here.)
The three questions are:
1. What was your favorite brewery this year?
2. Which was your favorite beer this year?
3. Wild Card:  What do you want to highlight about CO beer this year?
Ryan Steadman, Founder and CEO of Colorado Brewery List
1. What was your favorite brewery this year?
We are spoiled here in Colorado with so many good breweries. Because of that, I prefer to enjoy beer from a variety of places and generally don't stick to a usual haunt. If I had to pick a favorite to call my "regular" this year, it would be River North. Their beers are always solid, from big stouts to well-balanced IPAs.
However, one of my favorite visits this year was at Mythmaker in Fort Collins. They moved into the space formerly occupied by McClellan's and they have made good use of the space with an interesting variety of styles so far.
2. Which was your favorite beer this year?
As I mentioned above, we are spoiled with so many good breweries and beers. I could easily list several great beers that I had this year. But one of my favorites of this year was actually a collab between River North and Burns Family Artisan Ales: Zero over Zero in Leopold Bros. barrels.
3. Wild Card:  What do you want to highlight about CO beer this year?
While 2022 may not be the full "comeback" that everyone expected after the pandemic, it was still a good year in Colorado beer. I was pleasantly surprised with Hello Brew Co in Fort Collins. They moved into a small house in an otherwise mostly commercial area of Fort Collins, and it feels cozy and simple. They like to focus on people and the connections among them, so every beer is actually a person's name, and they aim to rarely repeat the same recipe nor name. I look forward to seeing how they grow in the coming year.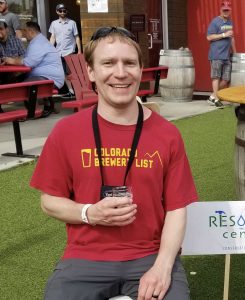 Ashley Steadman, Co-Founder and Head of Data Management for Colorado Brewery List
1. What was your favorite brewery this year?
River North Brewery. The quality at River North is always exceptional. It also helps that the Washington taproom is 15 minutes away and that they have a great beer membership club. They brew one of my favorite coffee beers, Nightmare Fuel, and this year they released another coffee stout called Night Terrors that was in the running for my favorite beer of the year.
Honorable mention: Antelope Ridge Mead, specifically for their Conflux PB&J Grape mead which won a gold Mazer Cup medal for Sweet Session Mead.
2. Which was your favorite beer this year?
Tough question. I think the most memorable beer I've had this year is probably the Chips & Salsa Ale from Cogstone Brewing Co. in Colorado Springs. One of their flagships, it's a Cream Ale with a corn adjunct, Salsa Verde, and Hatch Green Chiles. It really is the liquid equivalent of a basket of chips and salsa. Not too vegetable-y, but with a subtle kick of spice at the end. Another honorable chili beer mention would be Walter's Pueblo Chile Beer from Walter's Beer in Pueblo. I'm not a huge chili beer fan usually, but these two chili beers really stood out to me for their well-balanced flavor without being too spicy or earthy.
3. Wild Card:  What do you want to highlight about CO beer this year?
I think I would like to talk about the best themed brewery that I visited this year, which is Fritz Family Brewers in Niwot. This brewery specializes in lagers and has a charming German atmosphere. It even comes through in their logo which features a Tyrolean, (Alpine) hat. I love the intricate cuckoo clocks spread throughout and the little gabled roof over the bar. When I visited, I got a flight and enjoyed everything, including a cold pale ale that was quite unique. I'd like to return soon and try their Kölsch service.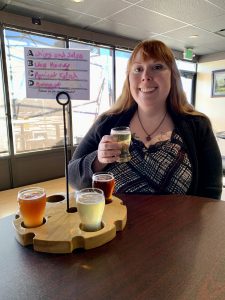 Stephen Adams, Colorado Beer Geek and COO of Colorado Brewery List
1. What was your favorite brewery this year?
Having been to every brewery in Colorado, people often ask me, "What is your favorite brewery?"  Without hesitation I answer Burns Family Artisan Ales. I believe there are three essential elements of a great brewery: Outstanding beer (obviously), relaxing atmosphere, and friendly service.  Burns Family excels in all three areas.  First, their beers are fabulous!  "High-Octane" Wayne is known for creating BIG (high in ABV) beers.  (They also have a tasty selection of lower ABV beers as well.)  Not only are they big but they are also complex so you're not just getting punched in the face with booze but having an experience with a truly well-crafted beer.  As for atmosphere, Burns Family location is tucked away in an industrial area of town, but when you step inside it isn't like drinking beer in a garage like some industrial area breweries feel like.  While not huge and fancy like some of the new builds this year, when you step inside Laura has created a comfortable space for you to relax and enjoy your beers.  Finally, everyone is made to feel like part of the family at Burns. While I could have expected this since becoming friends with everyone there, I have seen them welcome everyone with a joyous smile. You can tell that they enjoy being there and talking about their beers.  They have been especially welcoming of the LGBTQ+ community to include the Denver Beer Queers MeetUp group.
Honorable mentions for me are my second and third favorite breweries in the state:  River North Brewery and Launch Pad Brewery.  Outside of the Denver area my favorites are Purpose Brewing & Cellars in Fort Collins, Verboten Brewing in Loveland, and Local Relic Artisan Ales in Colorado Springs.  Note:  I believe there are many outstanding breweries in the other parts of the state, but I reserve "favorite" for those that I am able to visit more than once a year.
2. Which was your favorite beer this year?
Naturally my favorite beer of the year is a collaboration of Burns Family Artisan Ales and River North Brewery with their Talinua Barrel Aged Zero Over Zero.  This incredible BA Stout was so smooth!  An honorable mention goes to Launch Pad Brewery with their Nomads of the Universe, a saison brewed with fig, pepper, and balsamic vinegar.
3. Wild Card:  What do you want to highlight about CO beer this year?
Since, as Colorado Beer Geek, I keep track of upcoming breweries for Colorado Brewery List, I choose as my wildcard to pick my favorite new brewery of the year.  For this I choose Mythmaker Brewing in Fort Collins.  Taking over the space of the much-missed McClellan's Brewing, Mythmaker produces a good selection of both traditional and experimental beers.  While they may have an ever-changing menu, I particularly enjoyed Pineapple Wowie, a smoked pineapple beer, and Rice Pudding, a porter made with rice, lactose, and cinnamon.  If these are examples, I expect to enjoy a flavor experience there every time that I visit.
A couple honorable mentions for me in this category are Public Offering Brewing & Danico Brewing which both built amazing taprooms with excellent beers out of the gate that I only expect to get even better.  Farther away from Denver, I really enjoyed my visit to Mountain Merman Brewing in the small town of La Veta where their beer is tasty, their space is beautiful, and the owners are super friendly.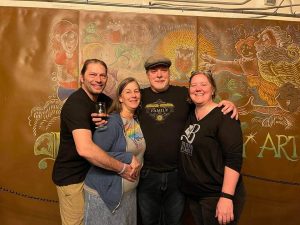 Alex Consolver, Staff Writer for Colorado Brewery List
1. What was your favorite brewery this year?
The easiest place to find me on any given day is at Launch Pad Brewery. It's a simple ask; great beers, wide selection of styles, outstanding quality, and some of the best people in the industry.
However, I have to give a shoutout to the two other breweries I also spent a lot of time at this year, the stretch of Aurora along Buckley road has some of the most diverse beer offerings in the state. I was the first person to sign up for Jade Mountain Brewery and Teahouse's Heaven and Earth Society; their membership program that was brand new in 2022. The selection of brews, both tea and beer kept me coming back.
Whenever I would ask my parents if they wanted to grab dinner, my Mom's first suggestion is always Six Capital Brewing and BBQ. The BBQ is fantastic, my favorite being the fresh housemade Cracklins. Beer styles are chosen and brewed specifically to pair with the outstanding food. I personally also really enjoy their craft cocktail menu, my favorite being the Vanilla Bourbon Old-Fashioned.
2. Which was your favorite beer this year?
According to Untappd, my favorite beer of the year was the Belgian Quad from Burns Family Artisan Ales. It was so well balanced, sweet and boozy, just what I like from my dark beers. But my everyday easy drinker was Snow from Jade Mountain Brewery and Teahouse, a light Japanese Rice Lager with floral and Green Tea flavors. It just really hits the spot when you need something refreshing.
3. What do I want to highlight about CO beer this year?
I had the privilege of traveling a lot for work this year and while I had some good beer outside of Colorado, there's nothing like home when it comes to craft beer. Look at new venues, such as FlyteCo Tower taking over the old Stapleton control tower, Ratio Beerworks' new concert space in Overland, or Left Hand Brewing's new RiNo location situated right across from Mission Ballroom.
Take for example our award winning beer; Colorado is home to 27 Medals from GABF and 22 from the World Beer Cup in 2022 alone. Colorado is also unmatched when it comes to our beer festivals, most notably hosting the Great American Beer Fest, we also are home to Collaboration Fest put on by the Colorado Brewers Guild, Day of the Darks from Wynkoop, Big Beers Festival in Breckenridge, and so many others.
Colorado has truly carved out a special place in our culture for craft beer.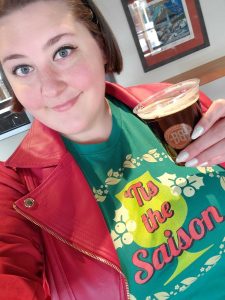 Dave Sorenson, Lead Software Developer for Colorado Brewery List
1. What was your favorite brewery this year?
In 2022, I visited about 90 Colorado breweries, and drank beer from closer to 120. As I started to think through what each of them brought to the table, I realized that picking a single favorite was simply not possible. There are so many great choices in our state with fantastic beer, amazing taprooms, and quite literally some of the best brewers and beertenders in the world that I just couldn't choose. Being a lists and numbers person, I decided to break out the trusty spreadsheets and do this a bit more formally. Using my ratings of all the beers I drank from Colorado breweries this year as a base, and then arbitrarily adding a requirement of having a minimum of 5 beers, I came up with my answer. My favorite brewery this year was Casey Brewing & Blending. This is one of those places that I consider a destination brewery. Whether you are in their downtown Glenwood Springs taproom sitting on the patio people watching or listening to bands play in the square under the bridge, or enjoying the amazing riverside views on the patio at the brewery itself, you're in for a treat. Troy's beer is spectacular. Known for their sour beers (I'm on Team Fruit, by the way, although their unfruited beers are also delicious), their IPAs and stouts are also delicious. Seriously, it should be illegal to be that good at multiple styles.
I feel I would be remiss if I didn't mention at least the next three on my list, since they were all less than a tenth of a point apart in the ratings. All of these are places I try to get to once every couple months or so, even though some of them are a bit of a drive: River North, Knotted Root, and Burns Family.
2. Which was your favorite beer this year?
I couldn't choose just one. I had three beers this year that I gave highest ratings to, so I'm going to tell you about each:
Primitive Beer's A Toast to Legends. A blend of 2- and 3-year spontaneous fermented beer rested on Colorado Allstar peaches and peach pits in fresh Chardonnay barrels. Colorado wildflower honey was used as the priming sugar for bottle refermentation as a 100% Colorado ingredient beer. I LOVE a good peach beer, and this was one of the best I've ever tasted.
Casey Family Preserves Raspberry (Heritage 8/27/19). Made with something like four pounds per barrel of Pacific Northwest raspberries, this beer is to die for.
Cerebral's Celestial Origin (2022). This is an English-style barleywine aged for 16 months in grape brandy barrels and Willett rye whiskey barrels. I love a good barleywine, and this was an exceptional representation of one. This makes me want to break out another bottle tonight. Yum!
3. Wild Card:  What do you want to highlight about CO beer this year?
Beer festivals! I love beer festivals. There's nothing quite like when the rope drops and you rush to grab your glass and hustle your way to the table with the beer you're most excited to try, or running into beer friends and chatting about what their favorites have been so far. Colorado has some amazing festivals. There's obviously the Great American Beer Festival which, while significantly reduced in size this year, is still one of the largest festivals in the world with 40,000 attendees in 2022 sampling from over 2,000 beers. The same week as GABF is the Denver Rare Beer Tasting hosted by Pints for Prostates. This is frequented by some of the best brewers bringing rare beers, some of which are brewed just for the festival. With a relatively small crowd, it was easy to make my way through all of the beers on my list. My liver, on the other hand, cried uncle with about 45 minutes left in the festival – the average ABV of the beers I drink was over 10%, including Utopias at 28% and the second highest from Burns Family at 20%. There are so many others – Weldwerks Invitational; Big Beers, Belgians, and Barleywines; Castle Rock Brew Fest Under the Stars; to name a few – that there's never a wait to socialize and drink great beer in our state!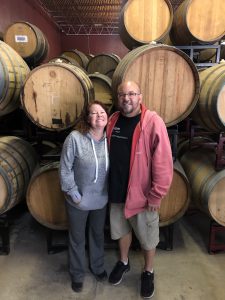 Zenia Brink, Staff Writer for Colorado Brewery List
1. What was your favorite brewery this year?
Lost Friend Brewing in Colorado Springs. I found myself frequenting them a lot throughout the year not only for their excellent beers but for the great community they create. They partner with a number of other local businesses as well as local non-profits to help promote one another and raise awareness for important causes. Some events they held this year include collaboration brews to support trails and open spaces, the humane society, Colorado Parks & Wildlife, and Challenger Learning Center of Colorado. They also organize markets for local vendors, which is a great way to discover and support local makers. And when tragedy struck with the attack at a local LGBQT+ bar, Club Q, they organized a multi-brewery fundraiser that ultimately raised over $21,000 given to victims and their families. Plus your dogs are always welcome!
2. Which was your favorite beer this year?
Greenback Cutthroat Stout from Fossil Craft Beer. A collaboration brewed with Rocky Mountain Field Institute. It was a nice toasty stout without too much bitterness. Very well balanced while still having some complexity making it very drinkable.
3. Wild Card:  What do you want to highlight about CO beer this year?
I'm excited to see Colorado Springs start to be seen as a beer destination. [Colorado Springs has had 9 new breweries in the past 2 years!]  Many of our breweries are putting out some exciting beers and gaining recognition throughout the state and country. I'm also excited to see breweries going back to basics, so to say, putting out really solid OG styles such as lagers, stouts, etc. This girl loves her the IPAs, but I've been enjoying having a few more options lately.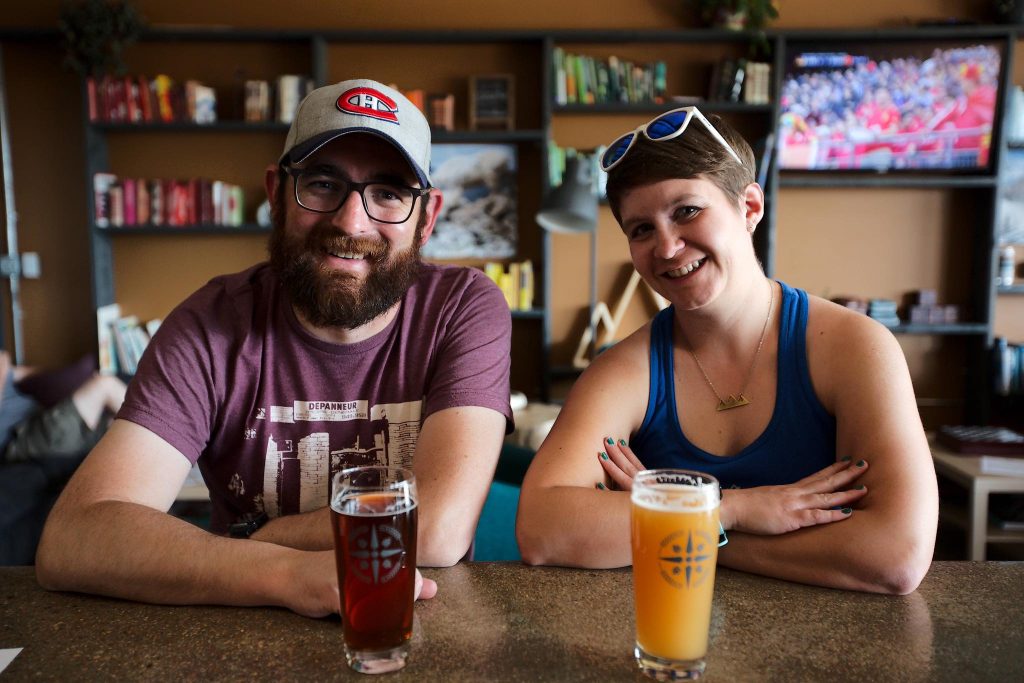 Dev Adams, aka Miss Lupulin, Consultant for Colorado Brewery List
1. What was your favorite brewery this year?
Cannonball Creek Brewing in Golden. After 999 breweries visited, Cannonball still stands out in my top five. Every style they tackle is beautifully crafted, so regardless if you are drawn to their (clear, West Coast) IPAs, their variety of lagers, or something on the dark side, you are guaranteed a balanced beer free of off-flavors and nonsense.
2. Which was your favorite beer this year?
I was lucky to lead up the Colorado Parks & Wildlife on Tap celebration for Colorado Parks and Wildlife's 125th anniversary, where we partnered with 17 beverage producers across Colorado to highlight their craft libations. One of these collaborations was with Telluride Brewing, where we made a cold IPA called Frio on the Rio. I loved how fruity and crisp it was; the hops highlighted by the brewing process and without heavy malts conflicting with the more delicate hop flavors. Some cold IPAs wander too far into IPL territory and can become harsh because of the lack of dextrins, but this cold IPA maintained just enough sweetness. Fish and his team did a wonderful job.
3. Wild Card:  What do you want to highlight about CO beer this year?
The willingness of so many brewery owners – from regional breweries to the tiniest nanos – to donate their product, time, and money to charitable causes. With rising costs, supply shortages, and already thin margins for small businesses, the amount of generosity shown is proportionally greater than most large corporations. In addition to all of the causes supported like animal rescues, disease research, and educational fundraisers, the unity shown by the craft breweries in Colorado Springs after the Club Q shooting highlighted the absolute best of this industry.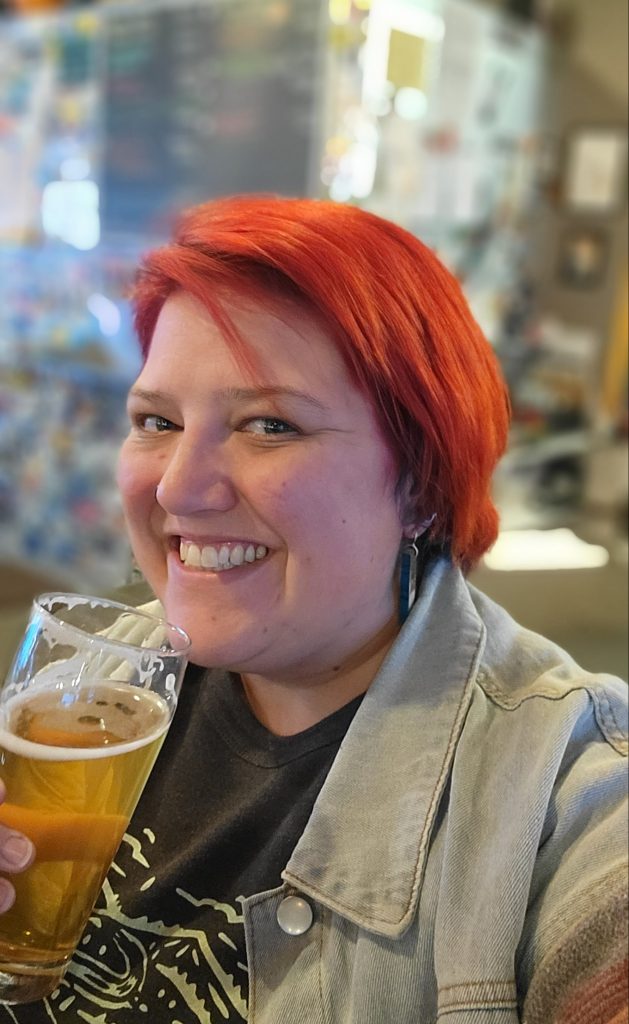 ****************************************
Best of Colorado Brewery List User Check ins
In addition to our staff picks, we decided to share your picks!  In a brand-new feature this year, Colorado Brewery List now offers individuals the opportunity to make free accounts to track their visits to Colorado breweries and rate their experiences. Creating an account allows for users to check in to breweries, rate beer, atmosphere, service, food, (if applicable) and overall ratings with notes. Unlike sites like Untappd and Yelp, these ratings are for the individual and are not shared with the public. As an added bonus, once someone checks in to a brewery, its icon on the map changes, so visited and not yet visited breweries are distinct.
As the Colorado Brewery List check in feature is still fairly new, we don't have a large amount of data to draw from which is why you may ask, "Why isn't XXX brewery on this list?"  This would likely be because we didn't have enough check ins to that brewery to include them in the average ratings.  Regardless, we found that these are all excellent examples of the quality in each of these areas and very much deserve the recognition here. The following is aggregate anonymous data from our first year of checkins.
Best Food
To go along with tasty beer, Colorado offers many brewpubs serving delicious food!
#1:  OCC Brewing in Colorado Springs was the highest rated brewery in Colorado for food!  OCC specializes in craft sandwiches with a focus on house-made food.  Inspired by their travels and cuisines from around the world, they have some interesting choices to try such as their Korean-style cheesesteak sandwich.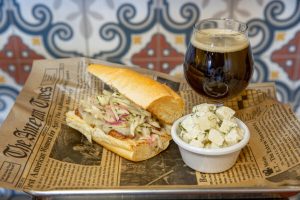 #2:   Sanitas Brewing in Boulder.  While Sanitas doesn't actually serve their own food, they do have a permanent food cart run by McDevitt Taco Supply which serves a variety of very delicious tacos and other tasty treats.
#3:  Cerberus Brewing in Colorado Springs.  Cerberus has become well known not only for their quality beer but also their exceptional upscale pub food, such as the smoked brisket grilled cheese or lamb sliders.
Honorable Mentions:  Manitou Brewing (Manitou Springs) & The Post Brewing (Lafayette)
Best Atmosphere
There are some awesome locations for breweries in Colorado!
#1:  Red Leg Brewing in Colorado Springs was the highest rated brewery for atmosphere!  Red Leg's new huge facility is located near the Garden of the Gods where you can relax on their rooftop deck and feel captivated by the mountain views. Their expansive lawn and beer garden is the perfect spot to soak up the sun while enjoying musical acts and other community events.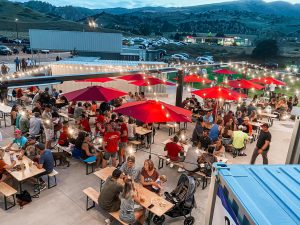 #2:  Local Relic Artisan Ales in Colorado Springs.  It's located in the Carter Payne, a Gothic Style church built in the 1890's.  Let's go to church and have a beer!
#3:  Bristol Brewing in Colorado Springs.  Located inside Ivywild School, an historic 1916 elementary school.  Let's go to school and have a beer!
Honorable Mentions: FlyteCo Brewing (Denver) & Odell Brewing (Fort Collins)
Best Service
You can count on these spots to have service with a smile.
#1:  Burns Family Artisan Ales in Denver received the highest rating for service!  Along with having amazing beers, the staff at Burns really makes you feel part of the family with their extremely friendly service.  They greet everyone with a smile and will happily explain the details about each of their beers.
#2:  Woods Boss Brewing in Denver.  Alongside their great selection of tasty beer, (for which they got an honorable mention in that category) the staff at Woods Boss is super friendly to everyone.
#3:  The Empourium Brewing in Denver.  You can always be sure of service with a smile at this fabulous Tennyson Street brewery.
Honorable Mentions:  Launch Pad Brewery (Aurora) & Local Relic Artisan Ales (Colorado Springs)
Best Beer
Naturally, outstanding beer is what is really important.
#1:  Bierstadt Lagerhaus in Denver was the highest rated brewery for beer!  Ever since their opening in 2016 when they were recognized as the best new brewery of the year, Bierstadt has been rated as one of the best of the best from their peers in the industry, (with top 3 rankings in 2017, 2018, 2019, 2020, & 2021).  They are known for sticking to Reinheitsgebot, (the German brewing purity laws) in making outstanding lagers such as their Dunkel, Helles, and their amazing Slow Pour Pils.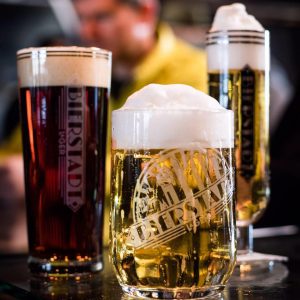 #2:  Burns Family Artisan Ales in Denver.  Known for "Big" beers (high in ABV), Burns Family is highly respected for the quality of their beers in all styles.
#3:  Cohesion Brewing in Denver.  Recognized by their peers as the best New Colorado Brewery of the Year 2021, Cohesion is known for making excellent Czech lagers.
Honorable Mentions: Woods Boss Brewing (Denver) & Funkwerks (Fort Collins)
Best Brewery Overall
The Best of the Best in averaging all brewery aspects.
#1:  Burns Family Artisan Ales in Denver was the highest rated brewery in all categories combined!  Colorado Beer Geek already described in detail above why he loves them but he isn't alone with Colorado Brewery List users checking them in with the highest average in service and second highest in beer quality.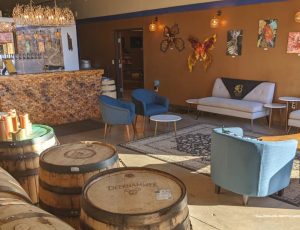 #2:  Local Relic Artisan Ales in Colorado Springs.  Besides receiving high marks for both their beautiful atmosphere and friendly service, Local Relic is also known for never repeating the same beer twice and making a large variety of outstanding small batches.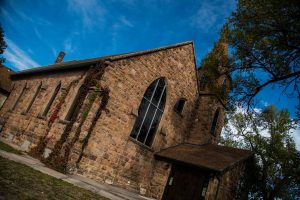 #3:  Odell Brewing in Fort Collins.  Odell has been recognized by their peers for their excellence by winning the best regional level brewery since the creation of that category, (which we created so that smaller breweries would get more recognition).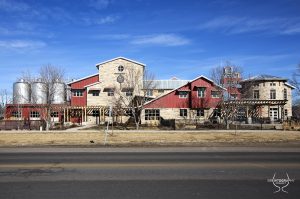 Honorable Mentions:  Woods Boss Brewing (Denver) & Bierstadt Lagerhaus (Denver)