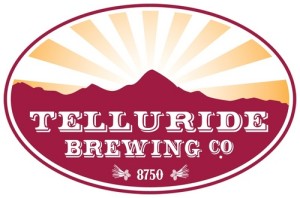 Description
Telluride Brewing Company is a craft production brewery dedicated to producing bad ass artisan brews.
Our beer comes straight from Rocky Mountain snowmelt and is made from premium malts, hops, and yeasts that create rich aromas and smooth-tasting flavors.
Please join us in celebrating the special spirit of Telluride from one of the highest microbreweries in the world.
Beers Brewed by Telluride Brewing Company
This list includes beers brewed currently, previously, or seasonally by Telluride Brewing Company. Contact the brewery for current beer availability.
| Name | Style | ABV | Availability |
| --- | --- | --- | --- |
| Wet Hopped American Summer | Wet Hop Beer | 5.3 | Seasonal |
| Freaky Fish | Belgian IPA, Other Imperial Beer | 8.5 | Year-Round |
| Fish and Ted's Excellent Collaboration on Brett | American Wild Ale, Rye Beer | 6.8 | Special Release |
| Calabaza Extravaganza | Pumpkin Beer | 5.0 | Seasonal |
| Tempter IPA | American IPA | 6.4 | Year-Round |
| Whacked Out Wheat | American Wheat Ale | 5.1 | Year-Round |
| Face Down Brown | American Brown Ale | 5.7 | Year-Round |
| redFISH Ale | American Amber Ale / Red Ale | 5.4 | Year-Round |
| Ski-in-Ski-Stout | Oatmeal Stout | 5.8 | Year-Round |
| Local's Lager | American Pale Lager | 5.3 | Year-Round |
| Smoke Shack Porter | American Porter | 5.4 | Year-Round |
| Bridal Veil | Rye Beer | 5.5 | Year-Round |
| Fishwater Double IPA | American Double / Imperial IPA | 8.5 | Year-Round |
| Beaver Pond Blonde | Belgian Blonde Ale | 6.5 | Year-Round |
| Tripple in Stillwater | Belgian Tripel | 9.7 | Year-Round |
| Russell Kelly Pale Ale | American Pale Ale | 6.7 | Year-Round |