Every year Colorado Brewery List sends out a survey to every Colorado brewery asking them questions about the brewing industry and who among the other breweries in Colorado are their personal favorites. This article is not about who we as Colorado Brewery List picked as our favorites but is about their fellow brewery owners and brewers honoring excellence among their peers.
This year, in order to help highlight breweries in many areas of Colorado we split the state into four regions (Denver Metro, North/East, West, and South/Central). The Denver Metro region includes the 164 breweries in the counties of Denver, Adams, Arapahoe, Broomfield, Douglas, Elbert, & Jefferson.
They were chosen by their peers as the favorite Denver Metro brewery!
It was no surprise to see Bierstadt take this honor as they were chosen as the Favorite New Colorado Brewery in 2016 and has been chosen by their peers in our survey as one of the top breweries in Colorado ever since.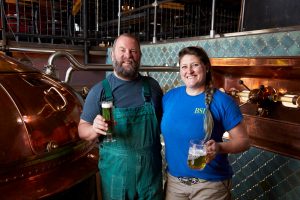 "It is a fascinating time to be a beer drinker. Apparently, it is allowable to add strawberries, gummy worms, pizza, and all matter of other things to a "beer." Each to their own. You do you. We aren't ones to judge. We are ones for tradition. We have brewed a lot of beer over the years, and it is our belief that traditionally brewed lagers are classics for a reason. They have stood the test of time. So when it came time to tell common sense to stick its foot up its ass, mortgage everything and go all in, we resurrected an eighty-seven-year-old brew kettle from Germany and a strict Reinheitsgebot process. Four ingredients. Water, yeast, malt, and hops. Add hard work and years of know-how. We weren't in a hurry. The results? You tell us. Zum Wohl" – Bill Eye and Ashleigh Carter, Bierstadt Lagerhaus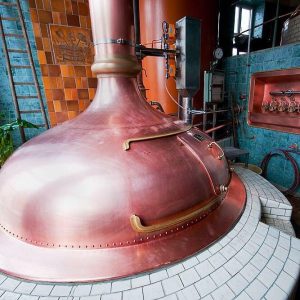 Davin Helden, owner at Liquid Mechanics Brewing, said "I get excited when I see Bierstadt on tap, specifically their pilsner or helles. The excitement comes from the fact that I know when I order one of those beers, it's going to taste great, and it's going to taste the same (or darn near the same) as the last time I had it. A combination of great raw materials, the right equipment, world class brewers, and an exceptional process creates that excitement and comfort level with the beers.  Bierstadt has managed to become a cult classic in short order because they make beer that other brewers like to drink after they get done cranking out haze bombs and pastry stouts."
Bierstadt has definitely inspired some of the newer Colorado breweries…
Cory Buenning, owner and brewer at Fritz Family Brewers, said "I chose Bierstadt because I really only drink fresh lagerbier, and they make the best."
Eli Gerson, owner and brewer at Ramblebine Brewing, said that they have the "best lagers in the country" and Christian Newendorp, a representative of Avant Garde Aleworks, said " their Pilsner is one of my fave Origen beers. Clean and delicious."
Sean Guerrero, owner and brewer at the new Jade Mountain Brewery & Teahouse, said "Bierstadt is an easy choice for best brewery in Denver. I think most brewers would agree that Bierstadt brews some of the best lagers in the State. It's always my go-to when I'm in RiNo."
Jordan Fink, owner and brewer at Woods Boss Brewing said, "Bierstadt is the type of brewery that other brewers like myself love. In a time where many breweries are chasing the next trend and crazy innovation or experiment with beer, Bierstadt has always been a throwback, producing consistent (consistency is the result of skill, care, passion and much harder to do than most people realize) amazing lagers that are so clean and that you can either enjoy without having to dissect or can marvel at the fact that they do not hide behind anything."
Zach Nichols, owner and brewer of Cellar West Artisan Ales said, "Bierstadt is on the map, and that's great news for Colorado lager enthusiasts. I've been a fan of their Helles since day one, and pretty much order at least one Slow Pour Pils wherever i see it on tap. Next time you're ordering a beer, forego the Hazy IPA or Pastry Sour and enjoy the heck out of one of Bierstadt's beautiful lagers.."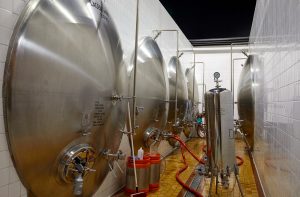 * * * * * * * * * * *
Coming in close behind Bierstadt was Cannonball Creek Brewing Company which has been the top Colorado brewery for 2018, 2019, & 2020!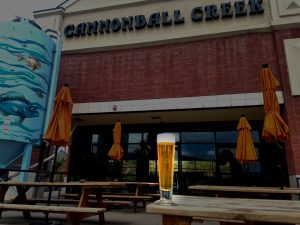 Cannonball Creek is named after the original name for Clear Creek in Golden, where they are located on the northwest end. They opened in 2013, founded by Mountain Sun alums Jason Steingl and Brian Hutchinson who wanted to open the brewery in their hometown. Cannonball tripled their patio space in 2020, including enclosing their front patio to help with the foothills wind. They focus on quality control, making them a sure bet for anyone looking to grab a pint after parasailing off Lookout Mountain or before hiking up South Table Mountain. They are also one of the few breweries in the country who has won a GABF medal each year they have been open, just confirming what one guy on Yelp once said, "it's the best beer you'll ever have in a 7Eleven parking lot."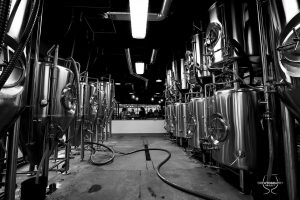 Jeff Smith, owner and brewer at LUKI Brewery said, "It is hard to add any more than what's already been written about Cannonball Creek. Their relentless run at GABF is well-deserved as the focus they bring to quality and brew day execution always shows up in the glass. Having one of their beers is always a great "calibration check" to any style they produce."
Dev Adams, aka Miss Lupulin said, "Cannonball Creek makes some of the best beers I've ever tasted. Every visit – which occurs several times a week – is met with clean, tasty beers. Despite sticking to more traditional styles (eg clear, American IPAs instead of hazies), they are always evolving and playing with different profiles in their beers. Their Alpha series spawns some of the best IPAs anywhere and their lager line-up is fantastically crisp, no matter the time of year. They are clearly passionate about their beer and making it the absolute best it can be. It is one of the very, very few breweries that I never fear sending people to as their quality control is on-point. Also, throughout the last two years, they have supported their staff and all of the struggles with people choosing vitriol over kindness – and they simply have not patience for abuse of their staff. That's not universal and I respect the hell out of it. Because it's not all about the beer."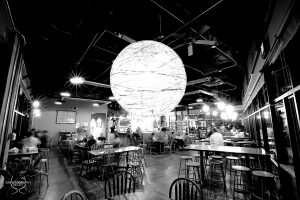 Eric Schmidt, owner and brewer of Amalgam Brewing, said "Cannonball Creek is the consummate craft brewery offering consistently great beers with a strong focus on community. For years I've been blown away by their world class IPAs, lagers and mix of traditional styles. Almost of equal importance, Cannonball Creek is what it isn't – no hazy IPAs, smoothie sours or pastry stouts to be found. They are dedicated to quality, integrity and brewing the beers they honestly want to drink and share."
Laura Worley, owner and brewer at Burns Family Artisan Ales, chose Cannonball Creek due to their "awesome people, using traditional approaches, and the beer – beer – beer… *happy sigh*"
* * * * * * * * * * *
Brand-new Cohesion Brewing Company, which opened in 2021 and is dedicated to the exploration of the Czech Republic's unique beer culture, was the third most popular vote for favorite brewery in the Denver Metro!
Cohesion is so beloved that they were ALSO voted best new brewery of 2021! Check out why here: New Colorado Brewery of the Year 2021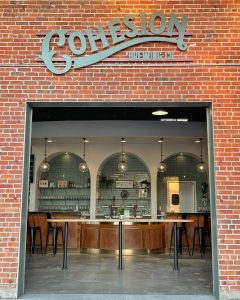 * * * * * * * * * * *
Finally, another favorite among the brewers is Baere Brewing Company
Baere, which is Olde English for "barley", is a tiny brewery in a strip mall at 3rd and Broadway in Denver. They are a cozy taproom with reclaimed wood walls and more barrels than one would think could fit in a space that small. Baere offers a line-up of excellent, award-winning sour and funky beers, ranging from low-alcohol Berliner weiss (or "Baereliner weiss") to complex, barrel-aged mixed-fermentation sours. They also brew up exemplary "clean" beers from lagers to IPAs and offer multiple darker beers like browns, porters, and stouts.
Read more about them in this article written by Dev Adams of Colorado Brewery List: Baere With Me
Andrew Duvall, Director of Operations at Resolute Brewing, said "It is damn near impossible for me to take a stroll or bike ride down South Broadway without making a pit-stop at Baere. Shout out to the entire staff for developing such a fun and welcoming taproom environment. My go-to's include the C3IPA and the OG Toasty. That being said, I usually entrust whoever is behind the bar to pour me "whatever they are drinking" of the day or week. I always look forward to the Black RyeDay releases, and this year the Chocolate Black RyeDay Imperial Stout was incredible!"
Katie Schroepfer, a representative of River North Brewery said, "So many great beers coming from Baere. Incredible people, super knowledgeable, always treat their guests the best."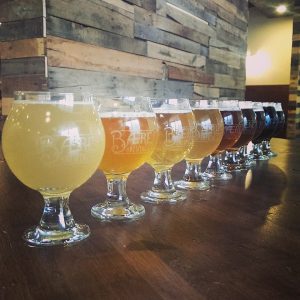 * * * * * * * * * * *
Congratulations to all of these breweries for being recognized by their peers as great examples of the fabulous Colorado brewery community!
Thank you to all of the breweries who answered our survey along with the follow up emails to spread their love for their fellow breweries.
A huge thank you to all my teammates on Colorado Brewery List especially Dev Adams along with Ashley & Ryan Steadman for their tremendous help in putting this article together!