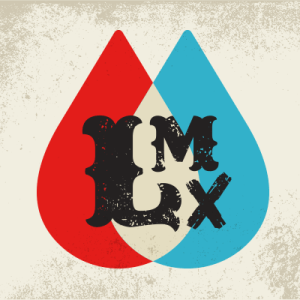 Brewery Details
297 N US Highway 287 Suite 100
Lafayette, CO 80026
720-550-7813
www.liquidmechanicsbrewing.com/
Hours:
Mon-Thurs: 2:00pm–10:00pm :: Fri- 2:00pm–11:00pm :: Sat: 12:00pm–11:00pm :: Sun: 12:00pm–9:00pm
Visitors:
Visitors Welcome
Tours:
On Request
Food:
Bring Your Own / Order In
,
Food Trucks
,
Snacks
,
Soft Pretzels
Other drinks:
Non-alcoholic
Beer to go:
Bombers
,
Bottles or cans
,
Crowlers
,
Growlers
Merchandise:
Beanies
,
Gift Cards
,
Glassware
,
Hats
,
Hoodies
,
Shirts
Parking:
Parking Lot
Dog Friendly?
Dogs Welcome
Outdoor seating/Patio:
Yes
Opening Date:
August 11, 2014
Description
In 2014, three friends who worked together in the biotechnology industry decided to take 18 years of award winning homebrews to the professional level. In 2 years, Liquid Mechanics Brewing Co. has racked up 25 professional medals in 9 competitions ranging from The Great American Beer Festival to the Colorado State Fair.
Brewing on a 10bbl DME brewhouse, we brew a wide range of beers from our best selling Peanut Butter Imperial Porter, to lighter german offerings such as our Kolsch and Amber Altbier, to our uber hoppy offerings such as Hop Nectar (our NE style IPA) and our Belgian Double IPA.
Outside of our tasting room, you can cans, bombers, and kegs throughout Colorado in tap rooms, restaurants, and liquor stores.
Located at the Southwest corner of Baseline Road and US Hwy 287.
Beers Brewed by Liquid Mechanics Brewing Company
This list includes beers brewed currently, previously, or seasonally by Liquid Mechanics Brewing Company. Contact the brewery for current beer availability.
| Name | Style | ABV | Availability |
| --- | --- | --- | --- |
| Liquid Mechanics: Dunkelweizen Bock | Dunkelweizen | 7 | Seasonal |
| Liquid Mechanics: Dry Irish Stout | Irish Dry Stout, Nitro | 5 | Seasonal |
| Liquid Mechanics: Belgian Double IPA | Belgian IPA, Other Imperial Beer | 8.5 | Seasonal |
| Liquid Mechanics: Imperial Porter | American Porter, Other Imperial Beer | 8.2 | Year-Round |
| Blackberry Sour | Sour Ale | 3.3 | Seasonal |
| Black Saison | Saison / Farmhouse Ale | 6.5 | Seasonal |
| Palisade Peach Saison | Fruit Beer | 5.8 | Rotating |
| Chipotle Lime Blonde | Chili Beer | 5.5 | Rotating |
| Liquid Mechanics: Robust Porter | American Porter | 6.5 | Rotating |
| Liquid Mechanics: Saison | Saison / Farmhouse Ale | 5.8 | Year-Round |
| Liquid Mechanics: American IPA | American IPA | 7.3 | Year-Round |
| Liquid Mechanics: Belgian IPA | Belgian IPA | 6.7 | Year-Round |
| Liquid Mechanics: Hefeweizen | Hefeweizen / Weiss bier | 4.9 | Year-Round |
| Liquid Mechanics: Belgian Patersbier | Belgian Pale Ale | 4.2 | Year-Round |
| Liquid Mechanics: Kolsch | Kölsch | 4.2 | Year-Round |
| Liquid Mechanics: Altbier | Altbier | 6.0 | Year-Round |
| Liquid Mechanics: Colorado Red Ale | American Amber Ale / Red Ale | 5.2 | Year-Round |
| Fresh Hop Red Ale | American Amber Ale / Red Ale, Wet Hop Beer | 7.4 | Seasonal |