Every year Colorado Brewery List sends out a survey to every Colorado brewery asking them questions about the brewing industry and who among the other breweries in Colorado are their personal favorites. This article is not about who we as Colorado Brewery List picked as our favorites but is about their fellow brewery owners and brewers honoring excellence among their peers.
This year, in order to help highlight breweries in many areas of Colorado we split the state into four regions (Denver Metro, North/East, West, and South/Central). The North/East region includes the 110 breweries in the counties of Boulder, Larimer, Weld, Logan, & Yuma.
They were chosen by their peers as the favorite Northern Colorado brewery!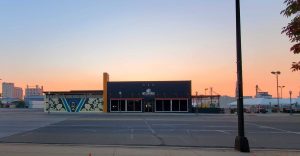 All of Weldwerk's beers are produced in their Downtown Greeley location on a 15 bbl 3-vessel steam brewhouse. Innovation and experimentation is the name of the game, evidenced by the 100+ unique beers that they brew and package each year across a wide array of styles; from classic lagers and hazy IPA's (such as their famous flagship Juicy Bits) to huge imperial stouts (like their delicious Medianoche) heavily fruited sours and beyond.
Weldwerks relentlessly pursues the creation of unique and innovative beer for every palate under the rainbow. Their mantra "Dialed-In Beer" – speaks to an innate desire to continually dial-in processes and procedures in an effort to craft a world-class experience for their visitors and consumers, now and for years to come.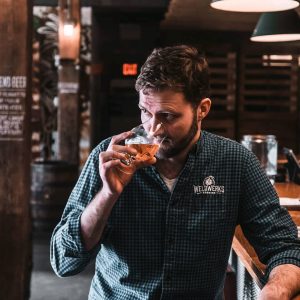 Chris Marchio, owner and brewer at Knotted Root Brewing said, "Watching Weldwerks grow into the machine that they are has been so cool to see. I remember the days of Crowler only "Juicy Bits" distribution. Member? Their Imperial Stouts set the bar for barrel aged examples… truly amazing. Overall, they have maintained their quality as they have grown, which is very difficult to do, as well as greatly evolved into a regional powerhouse, and super nice guys taboot."
Brian Wilke, owner and brewer at
Comet Brews
, said "Weldwerks defined the juicy IPA and fruited Berliner Weisses styles in Colorado. They are the yardstick that beer drinkers measure these styles against. They don't always hit, but when they do, it connects to a home run."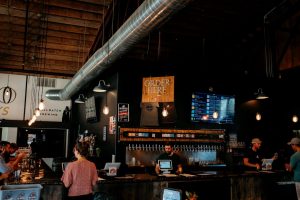 Ashley Steadman of Colorado Brewery List says, "Weldwerks is pure ambrosia to me. Trying all of their beers is like collecting Pokémon, gotta taste them all! We've even met new friends at Weldwerks just by sharing a table because every other seat was full. There's just positive energy and camaraderie surrounding the brewery. I'm always on the lookout for their weekly new flavor bombs. Even if it's bizarre like a Taco or Spaghetti Gose, it's intriguing and memorable. Personally, I can't sing their praises enough. Let's just say I'm proudly riding in first class on the hype train."

* * * * * * * * * * *
Next was Zwei Brewing Company, known for their clean German lagers.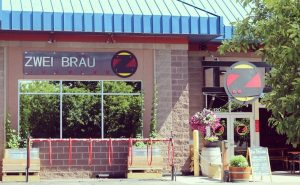 Zwei Brewing was started by two brothers who are passionate about beer and talented at making it too. Offering German standards you'll love and specialty craft beers that will surprise! Passionately brewing Bavarian-Style Lagers and Weissbier, with forays into American and Belgian styles. Serious fun. German-style standards. Unique small batch creations.
Christian Newendorp, a representative of Avant Garde Aleworks said, "Zwei – they have something for everyone, between all of their lagers and IPAs. Their lagers hit the spot every time." Tyler Frye, brewer at Smoking River Brewing said, "Zwei makes great lagers, and fun continental beers."
Zach Nichols, owner and brewer of Cellar West Artisan Ales, said "Zwei seems to fly under the radar whenever I talk beer in Fort Collins with folks, but it is always a must-stop for me when I'm in the area. They make really dialed-in German styles and those types of beers are really appealing to me when brewed well. They do a really nice job."
Chris Marchio, owner and brewer at Knotted Root Brewing says, "Zwei is a brewery that focuses on traditional styles and executes them with precision. At Knotted Root, we are passionate about making Unfiltered IPAs and fruited sour concoctions, but traditional German lagers are also a passion of ours; being in an environment where many breweries follow "trends" as opposed to creating them, it's refreshing to drink beer rooted in history. Zwei has a casual environment with very good German beer. That's what it is and who they are. I love that."
Chris Cunningham, owner at Long Table Brewhouse, said "Zwei is my first stop after a day of riding at Horsetooth. The well executed German styles are some of my favorites on the Front Range."
* * * * * * * * * * *
Another popular brewery among its peers is Liquid Mechanics Brewing Company.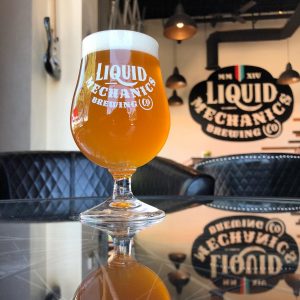 Liquid Mechanics was founded by three friends and former biotech/pharmaceutical professionals. They grew tired of the corporate world and decided it was time to strike out on their own, using the skills and standards for quality they developed over the years. They hope to show you that dedication in each sip of beer.
They aren't tied to any specific type of beer specialty. But they focus on hoppy beers, dark beers, barrel aged beers, and German beers. They are also well known for their Peanut Butter Porter.
Mark Job, Owner of Bent Barley Brewing said, "Liquid Mechanics gets my vote because they routinely get the classic beer styles right and make creative beers crafted in ways that stretch the boundaries of what beer can be; all without sacrificing quality. Their Kölsch is one of my favorite representations of the style and, as someone who lived in Bavaria for 5 years, their Märzen takes me back to München without the long plane ride. The brewers are friendly and always willing to talk beer and share ideas. On top of that, they have built a tasting room that is comfortable and hired staff that consistently provide great service with a smile. It is a drive that my schedule won't allow for more frequent visits, but anytime I can steal away to deliver competition beers to the BA warehouse or otherwise find the excuse to be in the area — this is where I stop."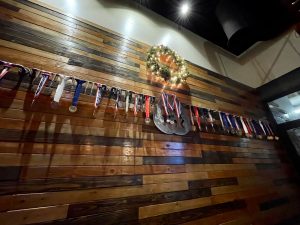 Jeff Smith, owner and brewery at LUKI Brewery said, "I have always loved the diversity in beer menu when visiting Liquid Mechanics. Their IPAs have always been incredibly tasty (and hey, they're canning Jiggle Juice!), but the sours, stouts, and barleywine are also on point. And they still make the best peanut butter beer I've ever had."
Theresa and Steve Schirner, owners of
Mirror Image Brewing
, said "Liquid Mechanics has a great variety in their selection and has a consistent product. As owners it is far and few between that we get out of our own brewery and when we do it is usually Mondays. Liquid Mechanics is always open and that makes us very happy."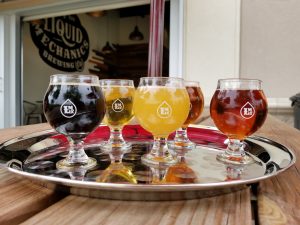 * * * * * * * * * * *
Finally, in my opinion one of the greatest Colorado breweries that often gets overlooked is Purpose Brewing and Cellars.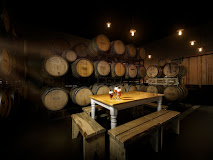 Purpose Brewing & Cellars is a small batch craft brewery, created by the brewmaster Peter Bouckaert and his lovely wife Frezi, that focuses on hand-crafted beers. They focus on three main ingredients: knowledge, experience and creativity and blend these ingredients with fruit, wood, barrels, spices and whatever else that draws our inspiration. Every weekend, they offer four or five unique beers that are different from week to week. they will always have a different barrel aged beer on tap, and most of the time, a delicious sour beer. Come in and say hello and try some of their tasty creations.
[Authors Note: Personally, I am thrilled to see Purpose in this list. Having been to every brewery in Colorado, I can confidently say that are one of my favorites! Peter is a humble legend and Frezi is fabulous. The brewery taproom is cozy and the staff is super friendly. On top of that, Purpose makes some of the best beers that you can get in Colorado (or anywhere).]
Laura Worley, owner and brewer at Burns Family Artisan Ales simply said, "Why don't Peter and Frezi get more love for what they do? We are always in awe."
Christian Newendorp, a representative of Avant Garde Aleworks said, "Purpose has delicious one-of-a-kind beers, plus Peter and Frezi couldn't be nicer! They do so much to support other breweries in the community."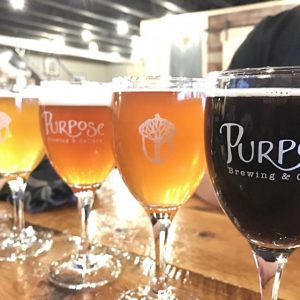 * * * * * * * * * * *
Congratulations to all of these breweries for being recognized by their peers as great examples of the fabulous Colorado brewery community!
Thank you to all of the breweries who answered our survey along with the follow up emails to spread their love for their fellow breweries.
A huge thank you to all my teammates on Colorado Brewery List especially Dev Adams along with Ashley & Ryan Steadman for their tremendous help in putting this article together!