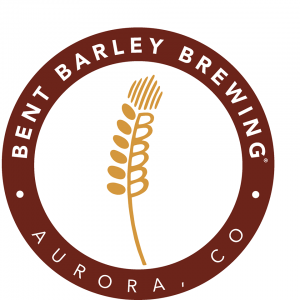 Brewery Details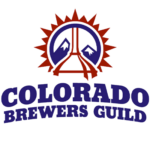 Hours:
| | |
| --- | --- |
| Sunday | 12:00 PM - 9:00 PM |
| Monday | 1:00 PM - 9:00 PM |
| Tuesday | 1:00 PM - 9:00 PM |
| Wednesday | 1:00 PM - 9:00 PM |
| Thursday | 1:00 PM - 9:00 PM |
| Friday | 12:00 PM - 10:00 PM |
| Saturday | 12:00 PM - 10:00 PM |
Visitors:
Visitors Welcome
Tours:
On Request
Food:
Bring Your Own / Nearby Restaurants
,
Snacks
Other drinks:
Non-alcoholic
Beer to go:
Crowlers
,
Growlers
Merchandise:
Bottle openers
,
Glassware
,
Hats
,
Shirts
,
Stickers
Parking:
Parking Lot
Dog Friendly?
Dogs Welcome
Outdoor seating/Patio:
Yes
Opening Date:
November 16, 2018
Description
Bent Barley Brewing Company is an idea several years in the making, to provide quality beers to the Southeast Aurora area. Started by two friends and coworkers, Mark Job and Paul Dampier, who share a love of homebrewing, enjoying great beers with friends, and an understanding that not all beer lovers live within walking distance of downtown! As a majority veteran-owned company, Bent Barley is committed to utilizing U.S. made equipment and ingredients, and providing support to our local community and businesses.
We are a brewery tasting room, and are therefore focused on producing the best beer possible. As such, although we will have snacks available, we are not a restaurant. We encourage you to visit any of the several dozen nearby restaurants within the Southlands Mall and surrounding area. You are always welcome to bring outside food into our tasting room. Additionally, The Wine Experience and Monsoon both have menus for us and will deliver food at no charge right to your table in the brewery.
Beers Brewed by Bent Barley Brewing Company
This list includes beers brewed currently, previously, or seasonally by Bent Barley Brewing Company. Contact the brewery for current beer availability.
| Name | Style | ABV | Availability |
| --- | --- | --- | --- |
| What's Up Doc? (Carrot Cake) | Milkshake IPA | 4.7 | Special Release |
| Double NEIPA | American Double / Imperial IPA, New England IPA | 8.0 | Rotating |
| Cherry Wheat | Fruit Beer | 5.5 | Rotating |
| American Wheat | American Wheat Ale | 4.4 | Year-Round |
| Passionfruit Blonde | Fruit Beer | 5.2 | Rotating |
| Honey Kolsch | Kölsch | 5.5 | Year-Round |
| Amber | American Amber Ale / Red Ale | 6.4 | Year-Round |
| Dry Irish Stout | Irish Dry Stout, Nitro | 4.8 | Rotating |
| Pale Ale v1 | Rye Beer | 6.3 | Rotating |
| Bent Barley IPA | American IPA | 7.1 | Year-Round |
| IPA v2 | American IPA | 6.3 | Rotating |
| Red IPA | Red IPA | 7.4 | Rotating |
| Black IPA | Black IPA / American Black Ale | 6.5 | Rotating |