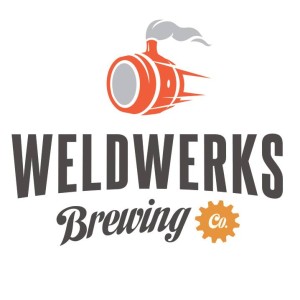 Brewery Details
508 8th Ave.
Greeley, CO 80631
970-460-6345
www.weldwerksbrewing.com/
Hours:
Mon-Thurs: 12:00pm-9:00pm :: Fri-Sat: 12:00pm-10:00pm :: Sun: 12:00pm-7:00pm
Visitors:
Visitors Welcome
Tours:
By Appointment
,
On Request
Food:
Bring Your Own / Order In
,
Food Trucks
,
Snacks
Other drinks:
Non-alcoholic
Beer to go:
Bombers
,
Bottles or cans
Merchandise:
Gift Cards
,
Glassware
,
Hats
,
Shirts
,
Stickers
Parking:
Parking Lot
,
Street Parking
Dog Friendly?
Patio Only
Outdoor seating/Patio:
Yes
Opening Date:
February 20, 2015
Description
WeldWerks Brewing Company is a locally owned and operated craft brewery located in historic downtown Greeley, Colorado. We execute our unique and original product line with the highest quality ingredients, a state-of-the-art brewing system, and the newest brewing practices. We select malt, hops, and yeast to suit each recipe specifically, using the best ingredients available.
Beers Brewed by WeldWerks Brewing Company
This list includes beers brewed currently, previously, or seasonally by WeldWerks Brewing Company. Contact the brewery for current beer availability.
| Name | Style | ABV | Availability |
| --- | --- | --- | --- |
| 38 Blocks | American Double / Imperial IPA, New England IPA | 8.0 | Rotating |
| Beta Bits | New England IPA | 6.4 | Rotating |
| Key Lime Pie Berliner | Berliner Weissbier | 4.0 | Seasonal |
| Mango Gose | Fruit Beer | 4.8 | Rotating |
| WeldWerks Especial | Kellerbier / Zwickelbier | 4.8 | Rotating |
| Medianoche | American Double / Imperial Stout, Wood / Barrel Aged Beer | 13.5 | Rotating |
| Juicy Bits | New England IPA | 6.5 | Rotating |
| Puesta del Sol | Vienna Lager | 5.4 | Rotating |
| Double Blackberry Gose | Fruit Beer | 5.3 | Rotating |
| Chocolate Imperial Stout | American Double / Imperial Stout | 10.4 | Rotating |
| 4 O'Clock Shadow | American IPA | 5 | Special Release |
| Hazelnut Coffee Brown | Southern English Brown Ale | 5.4 | Special Release |
| Cherry Gose | Fruit Beer | 4 | Rotating |
| Raspbery Hefe | Fruit Beer | | Seasonal |
| Blackberry Hefeweizen | Fruit Beer | 5.5 | Rotating |
| Saison | Saison / Farmhouse Ale | 6.6 | Rotating |
| Gose | Gose | 4 | Rotating |
| Coffee Brown | Southern English Brown Ale | 5.2 | Rotating |
| Double IPA | American Double / Imperial IPA | 9.3 | Rotating |
| Red | American Amber Ale / Red Ale | 5.8 | Year-Round |
| Hefeweizen | Hefeweizen / Weiss bier | 5.5 | Year-Round |
| IPA | American IPA | 7 | Year-Round |
| Coffee Stout | Coffee Stout | 6.5 | Rotating |