With 304 breweries in the state of Colorado, it can be a daunting task determining which ones stand out from the crowd. But who better to help choose than Colorado's own professional brewers and brewery staff? We emailed all of the breweries in Colorado with a list of questions about their favorite breweries, beers, and what trends they anticipate for the coming year. Over 100 breweries responded. In the first of three articles, we'll go over what they had to say about their favorite breweries.
Favorite New Brewery
Forty brand new breweries opened in Colorado in 2016, along with two new additional locations for Crazy Mountain and Blue Moon. Tallying the top choice for new breweries resulted in a tie: Bierstadt Lagerhaus and Resolute Brewing Company.
Bierstadt Lagerhaus in Denver was one of the most anticipated Colorado breweries coming into 2016. Bill Eye and Ashleigh Carter resurrected an 84-year-old brew kettle from Germany and follow a strict Reinheitsgebot process in making their lagers. The Reinheitsgebot is a German beer purity law which only allows four ingredients in brewing beer: water, yeast, malted grains and hops. While opening the brewery was a long time coming, they have impressed everyone with the quality of their beers. Grayson Heller, owner at Resolute Brewing Company named them as his favorite new brewery (helping to create the tie with their own brewery) "because of the masterminds behind the build, and their attention to detail."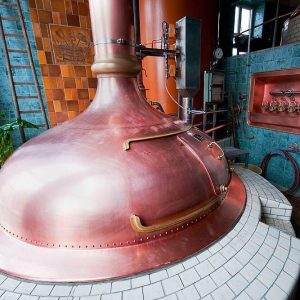 Coming in alongside Bierstadt is Resolute Brewing Company in Centennial. Opening their doors in August, they came out swinging and have become one of the most popular breweries in the Denver-area with a large modern taproom and lots of tasty beers. Resolute's motto is "community, craft, culture" and they have quickly established themselves as a neighborhood favorite by putting a strong emphasis on the local community. "Great beer, great owners, sexy tasting room, focus on community and philanthropy. These turkeys did everything right," said Davin Helden, owner of Liquid Mechanics Brewing Co.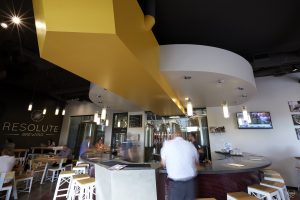 Road Trip!
Knowing that we would get a lot of responses focused on the Front Range, we wanted to make sure that all of the incredible breweries from across the state weren't forgotten. In my travels I've discovered some really wonderful breweries all over Colorado, so we asked what breweries they would recommend for people traveling to other parts of the state. The standout in this category was Elevation Beer Company located in the middle of our great state in Poncha Springs (next to Salida). "Not only is the landscape and drive breathtaking, but their tap room consistently offers a wide range of beers. There is a beer there for every craft beer fan," said Beth Murray, owner at Beryl's Beer Co. The other highly recommended breweries in this category were Ska Brewing in Durango, Broken Compass Brewing in Breckenridge, and Casey Brewing & Blending in Glenwood Springs.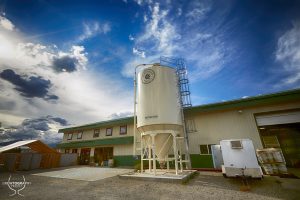 Most Anticipated Brewery
We also asked that the breweries check out our Upcoming Breweries page and name which Colorado brewery slated to open in 2017 they are most excited about. The overwhelming response was for The Grateful Gnome Sandwich Shoppe & Brewery. Dev Adams, Senior Writer for Colorado Brewery List provided this insight as to why they topped her list for 2017 openings: "Bess is an incredibly talented brewer who deserves to shine and I can't wait to grab some brews and sandwiches and catch up with some old friends who are helping open the place."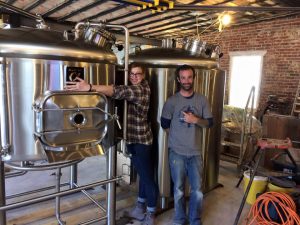 Favorite Brewery
To finish our brewery round-up is the favorite Colorado brewery chosen by other Colorado breweries. We asked brewers to give us their top three choices. Many of them expressed great difficulty in choosing as they truly admire the great work being done by their friends and colleagues across the state. Regardless, among the 320 votes cast there were 120 breweries nominated as a favorite brewery in 2016.
It was virtually a tie for the third place between Cannonball Creek Brewing and Odd13 Brewing.
Cannonball Creek Brewing opened in Golden in January of 2013.  "We brew the beer that we like to drink," say owners Brian Hutchinson & Jason Stengl. Luckily, they are also brewing beers that other people like to drink as well. They make a solid assortment of beers and at Great American Beer Fest this year they walked away with two Gold medals one for their aptly-named "Solid Gold" Belgian Golden and one for their timely-named "Trump Hands" Session IPA.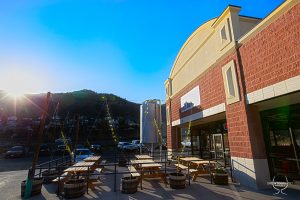 Odd13 Brewing opened in August of 2013 in Lafayette founded by Kristin and Ryan Scott. Odd13 has had an amazing year: between their collaboration with Fiction Beer Company and Cerebral Brewing, Robot Librarian, being one of the most sought-after "New England-Style" IPAs in Colorado and boasting lines down the block for virtually every beer release, they are bringing great beer – and beer geeks – to Lafayette. Their comic-book-style branding and artwork helps them stand out on the shelf, and their delicious beers, which include a large rotating selection of IPAs alongside sours barrel-aged beers, make them stand out from the crowd.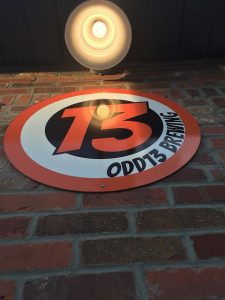 It came as no surprise to us at Colorado Brewery List that Avery Brewing Company would find a spot in the top three Colorado breweries. Avery Brewing first opened their doors in Boulder in 1993 and have long shown greatness in making amazing beers such as White Rascal, Tweak and Uncle Jacob's. After many years of serving their beers from their small Boulder taproom, in 2015 they opened the doors to a spectacular 67,000-square-foot, $27 million facility in Gunbarrel with an eventual brewing capacity of 150,000 barrels a year. Besides the huge brewery that you can see from a catwalk, there is a full-service restaurant and an additional taproom with a patio and 30 taps of Avery beers.
"Avery Brewing continues to impress with their impeccable beers.  They continue to push the envelope with their sour and barrel aging series.  The Reverend, now available in cans, is still one of the best value Belgian quads on the market.  Their birds eye view production area self guided tour is nice.  It's great to see one of the owners, Adam Avery, still pouring beers and talking with customers at local beer festivals. " said Ryan Evans, Owner of Bruz Beers.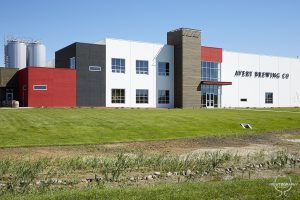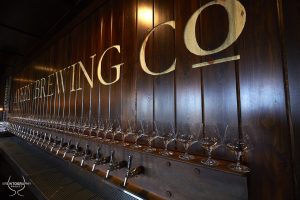 A long-time staple of the Colorado brewing scene, Odell Brewing Company was chosen by other Colorado breweries as their favorite, pulling in more votes than the second place brewery by over 2-1.
Odell Brewing opened in 1989 in Fort Collins and was the sixth Colorado craft brewery. They have grown to be the 34th largest craft brewery in the US. Odell offers a wide selection of beers including the iconic 90 Shilling Amber Ale, the Woodcut Series of beers, a slew of experimental and one-off beers available on tap at the brewery only, and seasonal favorites like St Lupulin and Runoff Red IPA. Odell Brewing is able to offer such a wide array of excellent beers partly due to their rigorous quality control and sensory programs and partially because staff is actively encouraged to try out their beer ideas on the in-house pilot system. Odell Brewing has come a long way from being a draft-and-growler-only brewery in an old grain elevator to the craft beer powerhouse in Colorado and beyond that we have come to know and love so well.
According to Davin Helden, Owner of Liquid Mechanics Brewing Co: "Odell Brewing doesn't make a single average beer, they are all superb. Best yet, they have proven they are still nimble enough to keep up with the ever changing beer consumer's palate and desires. They are canning beer to provide a packaging format that is now preferred by consumers, and they create new offerings such as Drumroll which is a super juicy, hoppy beer. I think most brewers would agree that Odell's IPA is one of the best examples of a Colorado IPA. Their beer is perpetually in my refrigerator at home."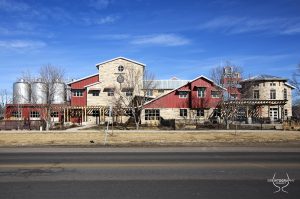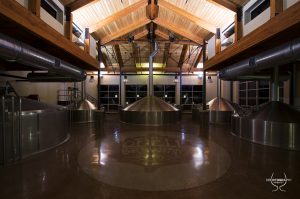 Obviously, this is just a small taste of all of the incredible breweries Colorado has to offer. The diversity in the responses we received shows just how many great breweries there are to visit in our state. Start the journey to find your favorite brewery by checking out our brewery map and list and come back for our articles on the best beers and trends from Colorado Breweries in the coming weeks.
(Author's note:  It was a lot of fun putting together this survey and seeing the answers come in from across Colorado.  It must be noted however that while my name is on the byline this was a team effort.  I wish to thank Dev Adams for her great contributions in putting this article together and to Ryan Steadman & Joseph Garcia for their support. – Stephen)