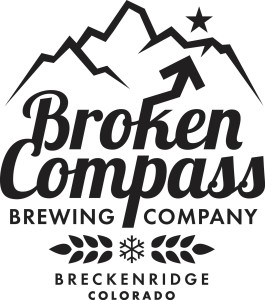 Description
Broken Compass Brewery is the newest brewery in Breckenridge Colorado. Come get lost with us and find great beers all around you. Its founders Jason Ford and David Axelrod are committed to to bringing quality beers to a quality town.
Beers Brewed by Broken Compass Brewery
This list includes beers brewed currently, previously, or seasonally by Broken Compass Brewery. Contact the brewery for current beer availability.
| Name | Style | ABV | Availability |
| --- | --- | --- | --- |
| Bourbon Barrel Aged FDFH Brown | American Brown Ale, Wood / Barrel Aged Beer | | Special Release |
| Fabulously Delicious Fine Hoppy (FDFH) Brown | American Brown Ale | 6.5 | Rotating |
| Broken Compass: Chocolate Coffee Stout | Coffee Stout | 6.1 | Rotating |
| Broken Compass: Double IPA | American Double / Imperial IPA | 8.2 | Rotating |
| Broken Compass: Irish Red | Irish Red Ale | 5.6 | Rotating |
| Broken Compass: Ginger Pale Ale | Spice / Herb / Vegetable Beer | 5.6 | Rotating |
| Broken Compass: India Brown Ale | American Brown Ale | 7.0 | Rotating |
| Broken Compass: Stout | American Stout | 10 | Year-Round |
| Broken Compass: Coconut Porter | Coconut Porter | 6.5 | Rotating |
| Broken Compass: Chili Pepper Pale Ale | Chili Beer | 7.0 | Rotating |
| Broken Compass: IPA | American IPA | 7.0 | Year-Round |
| Broken Compass: Helles | Munich Helles | 26 | Rotating |
| Broken Compass: Belgian Wit | Witbier | 21 | Rotating |