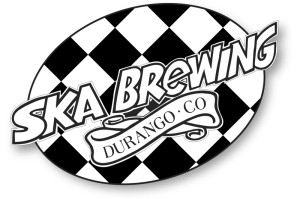 Brewery Details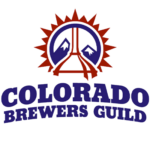 Hours:
| | |
| --- | --- |
| Sunday | 11:00 AM - 8:00 PM |
| Monday | 11:00 AM - 8:00 PM |
| Tuesday | 11:00 AM - 8:00 PM |
| Wednesday | 11:00 AM - 8:00 PM |
| Thursday | 11:00 AM - 8:00 PM |
| Friday | 11:00 AM - 8:00 PM |
| Saturday | 11:00 AM - 8:00 PM |
Visitors:
Visitors Welcome
Tours:
No Tours Available
Food:
Brewpub Fare
,
Pizzeria
,
Snacks
Other drinks:
Full bar
,
Guest Beers
,
Hard Seltzer
,
Non-alcoholic
,
Single Malt Whiskey
,
Wine
Beer to go:
Bottles or cans
,
Growlers
,
Kegs
Merchandise:
Beanies
,
Coasters
,
Gift Cards
,
Glassware
,
Hats
,
Hoodies
,
Koozies
,
Mugs
,
Other
,
Shirts
,
Stickers
Parking:
Parking Lot
,
Street Parking
Dog Friendly?
Patio Only
Outdoor seating/Patio:
Yes
Opening Date:
September 1, 1995
Description
Somewhere out in Colorado, in the year nineteen hundred and ninety-five, two guys named Dave and Bill learned that while they loved gulping down good beer, they weren't yet old enough to buy it. They figured an answer to their quandary would appear if they drank enough and listened to enough thinking music, also known as Ska. On the second Skaturday of Skatember it hit them. If they brewed their own beer they'd have all the beer they could ever want. And while they were at it, why not brew the most magnificent suds ever quaffed in their neck of the woods… or any other neck for that matter.
Elsewhere in the world forces were conspiring to conglomerize and corporatize all of beerdom. Wheels were in motion to turn what was once an art mastered by those attracted to the science of handys, into a mechanized mire of swill so sullen it zombifies all who drink it. The black clouds of an evil empire were gathering, with one singular, maniacal mission – take total control and destroy the craft of brewing forever. Little did our heroes know that it would be up to them to save us all and make the world safe for good tasty beer once more…
Oh, and there's a beer garden too and an onsite restaurant featuring local, hand-crafted food!
Beers Brewed by Ska Brewing Company
This list includes beers brewed currently, previously, or seasonally by Ska Brewing Company. Contact the brewery for current beer availability.
| Name | Style | ABV | Availability |
| --- | --- | --- | --- |
| The Ska Lager | Lite American Lager | 4.8 | Year-Round |
| Raspberry Blonde Ale | Fruit Beer | 5.0 | Year-Round |
| Mesa Guava IPA | Fruit Beer | 6.5 | Year-Round |
| Checkered Future IPA | American IPA | 7.0 | Year-Round |
| Peppermint Bark Stout | Milk Stout | 7.0 | Seasonal |
| Mexican-Style Lager Dark | Mexican Lager | 5.2 | Seasonal |
| Oktoberfest German-Style Ale | Oktoberfest / Märzen | 6.1 | Seasonal |
| Double Hazy IPA | New England IPA, Other Imperial Beer | 9.2 | Year-Round |
| Tropical Hazy IPA | New England IPA | 6 | Year-Round |
| Rue B. Soho | Fruit Beer, Munich Helles | 5 | Year-Round |
| Pink Vapor Stew | Sour Ale | 5 | Year-Round |
| The Hazy IPA | New England IPA | 6 | Year-Round |
| Modus Mandarina IPA | American IPA | 6.8 | Year-Round |
| Face Plant Lager | Czech Pilsener | 5.1 | Special Release |
| Mexican Logger | Mexican Lager | 5.2 | Seasonal |
| Euphoria Pale Ale | American Pale Ale | 6.2 | Seasonal |
| Pinstripe Red Ale | American Amber Ale / Red Ale | 5.2 | Year-Round |
| Modus Hoperandi | American IPA | 6.8 | Year-Round |
| True Blonde Ale | Golden or Blonde Ale | 5 | Year-Round |