Every year Colorado Brewery List sends out a survey to every Colorado brewery asking them questions about the brewing industry and who among the other breweries in Colorado are their personal favorites. This article is not about who we, as Colorado Brewery List, picked as our favorites, but is about their fellow brewery owners and brewers honoring excellence among their peers.
In order to spotlight smaller Colorado breweries, we separated the regional and large breweries from the rest of the survey. The Brewers Association defines regional breweries as producing more than 15,000 barrels a year while large are those that are owned by ABI or Coors.
They were chosen by Colorado breweries as the favorite regional sized brewery!
Overwhelmingly, Odell Brewing Company is this year's winner. In fact, Odell has been the winner of Favorite Regional Brewery since the creation of this category in 2017, (and they were the Favorite Brewery in Colorado in 2016 when the survey began).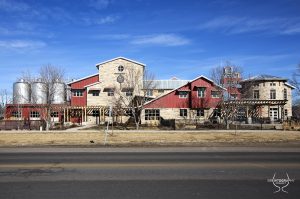 Founded in 1989, Odell Brewing was started by Doug Odell, his wife Wynne, and his sister Corkie. Today, the culture of family and collaboration still thrives, fostering a brewery full of beer-centric people. It is this passion for beer that inspires Odell Brewing to create quality, hand-crafted, innovative brews. As a regional craft brewery, Odell Brewing is committed to serving the communities in which they distribute by sourcing local raw materials, minimizing their environmental impact, and through their charitable giving program known as Odell Outreach.
Andrew Duvall, Director of Operations at Resolute Brewing, said "Odell consistently produces quality products on the large scale, while also brewing spectacular options that are limited release or solely available in their taprooms. They also walk to the walk when it comes to supporting their employees and community. What's not to love?!"
Sean Buchan, owner of Cerebral Brewing, said "They've managed to grow while continuing to produce consistently great beer and have maintained their independence in an era when most are unable."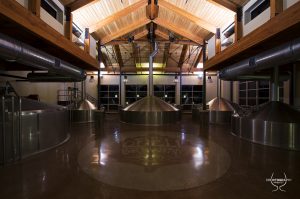 Zach Nichols, owner and brewer at Cellar West Artisan Ales, picked Odell due to their "Commitment to beer quality, raw material ingenuity, employee happiness, and the environment."
Dev Adams, aka Miss Lupulin, said, "Odell, year-after-year and beer-after-beer makes consistently fun, balanced, drinkable beers. They are always experimenting (although I wish they would bring back Saint Lupulin, the creeps!) and I love finding something new when I wander into one of their tasting rooms or the liquor store. Side note: they make my favorite cans for Beerings!"
Odell Brewing has two additional locations in Denver. The Odell Brewing Five Points Brewhouse and Odell Brewing Sloan's Lake Brewhouse.
* * * * * * * * * * *
Another very popular choice was Ska Brewing Company in Durango.
Somewhere out in Colorado, in the year nineteen hundred and ninety-five, two guys named Dave and Bill learned that while they loved gulping down good beer, they weren't yet old enough to buy it. They figured an answer to their quandary would appear if they drank enough and listened to enough thinking music, also known as Ska. On the second Skaturday of Skatember it hit them. If they brewed their own beer, they'd have all the beer they could ever want. And while they were at it, why not brew the most magnificent suds ever quaffed in their neck of the woods… or any other neck for that matter.
Elsewhere in the world forces were conspiring to conglomerize and corporatize all of beerdom. Wheels were in motion to turn what was once an art mastered by those attracted to the science of handys, into a mechanized mire of swill so sullen it zombifies all who drink it. The black clouds of an evil empire were gathering, with one singular, maniacal mission – take total control and destroy the craft of brewing forever. Little did our heroes know that it would be up to them to save us all and make the world safe for good tasty beer once more…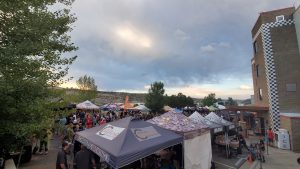 In their bid to bring catchy music and delightful beer to the world, in addition to their taproom in Durango, they opened the Ska Street Brewstillery in Boulder in 2020. Both locations offer the same great vibe, with the Brewstillery bringing in Ska's sister company, Peach Street Distillery's, spirits and a fantastic menu of elevated brewpub food.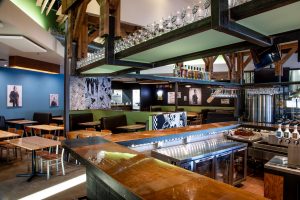 Josh Norton, professional brewer and Colorado Brewery Master, says about Ska, "I'm a huge music geek, so their love of music really sings to me. But as an IPA-lover, it's rad to see a brewery still making really dank IPAs. Their anniversary party is one I look forward to every year to get my skank and drank on."
* * * * * * * * * * *
Congratulations to Odell and Ska for being recognized as great examples of larger breweries that continue to inspire their peers in the Colorado beer industry!
Thank you to all of the breweries who answered our survey along with the follow up emails to spread their love for their fellow breweries.
A huge thank you to all my teammates on Colorado Brewery List especially Dev Adams along with Ashley & Ryan Steadman for their tremendous help in putting this article together!