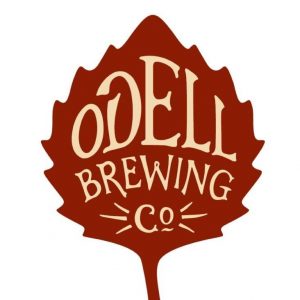 Description
Odell Brewing Company's second location in Denver's Five Points (also known as River North).
The facility houses a 10 barrel pilot brewhouse focused on experimental taproom-only batches, along with two bars with a total of 15 Odell tap handles, an outdoor patio with fire pits, a live music and performance space, as well as a partially covered rooftop patio.
Odell also has a third location, the Sloan's Lake Brewhouse.
Beers Brewed by Odell Brewing Five Points Brewhouse
This list includes beers brewed currently, previously, or seasonally by Odell Brewing Five Points Brewhouse. Contact the brewery for current beer availability.
| Name | Style | ABV | Availability |
| --- | --- | --- | --- |
| Good Behavior | American IPA | 4.0 | Year-Round |
| Witkist White | Witbier | 5.0 | Year-Round |
| Sippin' Pretty | Fruit Beer | 4.5 | Year-Round |
| Kindling | Golden or Blonde Ale | 5.0 | Year-Round |
| Sunny Rain | American Wild Ale | 6.0 | Rotating |
| Rupture | American IPA | 6.0 | Year-Round |
| Drumroll | American Pale Ale | 5.3 | Year-Round |
| Colorado Lager | Standard American Lager | 5.0 | Year-Round |
| Myrcenary | American Double / Imperial IPA | 9.3 | Year-Round |
| Mountain Standard | Black IPA / American Black Ale, Other Imperial Beer | 9.5 | Seasonal |
| St. Lupulin | American Pale Ale | 6.5 | Seasonal |
| Odell IPA | American IPA | 7.0 | Year-Round |
| 90 Shilling Ale | Scottish / Irish Ale | 5.3 | Year-Round |