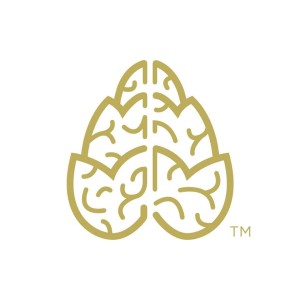 Description
Beer is too vast a medium to be approached thoughtlessly. Located in Denver Colorado, we are focused on crafting beer of the highest quality and consistency.
Beers Brewed by Cerebral Brewing
This list includes beers brewed currently, previously, or seasonally by Cerebral Brewing. Contact the brewery for current beer availability.
| Name | Style | ABV | Availability |
| --- | --- | --- | --- |
| Monochrome | American Wild Ale | 4.1 | Rotating |
| Lens Flare | Saison / Farmhouse Ale | 6.1 | Rotating |
| Thornless | American Wild Ale | 5.5 | Rotating |
| Tandem Jetpack | American Double / Imperial IPA | 8.5 | Rotating |
| Nightglow | American Porter | 7.7 | Rotating |
| Strange Claw | American IPA | 6.2 | Rotating |
| Ancient Ruins | American Double / Imperial Stout | 9.0 | Rotating |
| Chardonnay BA Dreamy Thing | American Wild Ale, Wood / Barrel Aged Beer | 5.9 | Rotating |
| Fantastic Planet | Fruit Beer | 6.9 | Rotating |
| Deep Thought | Saison / Farmhouse Ale | 5.0 | Rotating |
| Harmonic Labyrinth | Gose | 4.0 | Rotating |
| Instinctive Drift | American IPA | 6.3 | Rotating |
| Tulpamancer | Saison / Farmhouse Ale | 6.5 | Rotating |
| Tetrachromat 1 | Berliner Weissbier, Fruit Beer | | Rotating |
| Nectarivore | American Pale Ale | | Rotating |
| Work From Home | Coffee Porter, Other Imperial Beer | | Rotating |
| Voortrekker | American Pale Ale | | Rotating |
| Elephant Gun | Milk Stout, Other Imperial Beer | | Rotating |
| Letters & Numbers | American IPA | 6.9 | Rotating |
| Greenwich Mean | Extra Special / Strong Bitter (ESB) | 5.6 | Rotating |
| Dark Energie | Coffee Stout, Milk Stout | 5.3 | Rotating |
| Germ Theory | Gose | 3.3 | Rotating |
| Maginot Line | Saison / Farmhouse Ale | 3.9 | Rotating |
| #UhHuhHoney | American IPA | 7.75 | Special Release |
| Here Be Monsters | Russian Imperial Stout | | Rotating |
| Suspicious Coin | Saison / Farmhouse Ale | | Rotating |
| Rare Trait | American IPA | 6.5 | Rotating |
| Hollow Fang | American IPA | | Rotating |
| Dark Galaxie | Milk Stout, Oatmeal Stout | 5.3 | Year-Round |
| Known Entities | English Brown Ale | 5.1 | Year-Round |
| Muscle Memory | American Pale Ale | 4.5 | Year-Round |
| Invisible Hand | American Wild Ale | 4.5 | Year-Round |