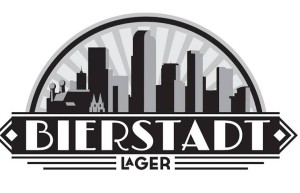 Description
It is a fascinating time to be a beer drinker.
Apparently, it is allowable to add strawberries, gummy worms, pizza, and all matter of other things to a "beer."
Each to their own. You do you. We aren't ones to judge.
We are ones for tradition. We have brewed a lot of beer over the years, and it is our belief that traditionally brewed lagers are classics for a reason.
They have stood the test of time.
So when it came time to tell common sense to stick its foot up its ass, mortgage everything and go all in, we resurrected an eighty-seven-year-old brew kettle from Germany and a strict Reinheitsgebot process.
Four ingredients. Water, yeast, malt, and hops.
Add hard work and years of know-how. We weren't in a hurry.
The results? You tell us.
Zum Wohl,
– Bill Eye and Ashleigh Carter,  Bierstadt Lagerhaus
Beers Brewed by Bierstadt Lagerhaus
This list includes beers brewed currently, previously, or seasonally by Bierstadt Lagerhaus. Contact the brewery for current beer availability.
| Name | Style | ABV | Availability |
| --- | --- | --- | --- |
| No beer information | | | |