By our count at Colorado Brewery List, Colorado now has 405 currently open breweries.  In a survey, we asked every brewery to tell us which breweries were their favorites.  Here is what they had to say…
Favorite Regional Breweries
Once again, we decided to separate the regional breweries (as defined by the Brewers Association of brewing more than 15,000 barrels per year) into their own category to even the playing field for the smaller Colorado breweries.  The winner (for the fourth year in a row) is Odell Brewing Company with Avery Brewing Company coming in second.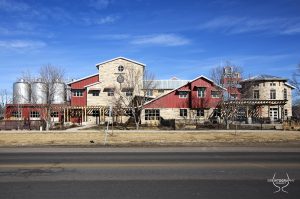 Right behind Avery was Ska Brewing Company  who just recently announced the upcoming opening of their Ska Street Brewstillery in Boulder.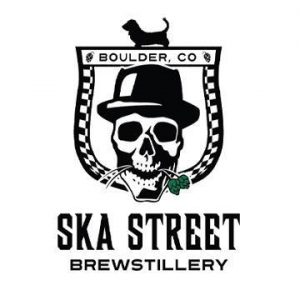 The Runners Up
While there was a clear winner, the second, third, and fourth places were practically a tie between Elevation Beer Company, Hogshead Brewery, and Bierstadt Lagerhaus.  Congratulations to all of these amazing breweries!
Elevation Beer Company is owned and operated by Carlin Walsh and Christian Koch, located in the heart of the Colorado Rocky Mountains in the rural mountain town of Poncha Springs, Colorado (just west of Salida).  Elevation believes quality beer is the result of living a quality lifestyle. Elevation brews for the craft enthusiast and salt of the earth alike with a handful of easy-drinking classics like 8 Second Kolsch, First Cast IPA, and Little Mo' Porter. Elevation also offers unique seasonal, specialty, and barrel aged beers.
Biff Morehead, owner of Smiling Toad Brewery, said:  "Elevation is one of my favorites.  Salida is a great Colorado Mountain town so it's hard to have anything other than a great attitude with altitude.  Beer is good with some outstanding signature beers, the Senorita for example."
David Miera, owner of Boggy Draw Brewery, said: "Elevation has always been on the top of my list of great breweries. They take great pride in their craft. The sours and barrel aged are my favorites. The Apis series are what my wife judges other breweries big beers against. The elevation family is wonderfully staffed and make all customers feel at home."

Patrick Jose, head brewer of Carver Brewing Company, said: "Elevation makes very clean and drinkable beers. I always enjoy a side trip to the brewery on the way to the front range. In particular, I really enjoy Apis. It is always a must buy when I see it on a shelf. Also, their Kolsch is a welcome addition to my river beer rotation!"
Author's note:  As Colorado Beer Geek, Elevation has been one of my favorites in state since early on in my quest in visiting every Colorado brewery.  I agree with the others – Apis IV is amazing and a regular in my fridge.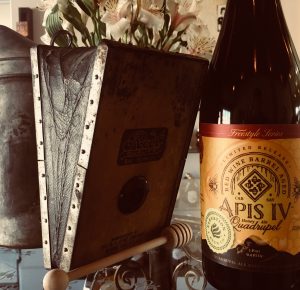 Hogshead Brewery specializes in cask-conditioned English-style ales, opened in 2012 in an old '50s-style gas station at 29th Avenue and Utica Street. The brewery keeps three or four cask-conditioned beers on tap at all times, serving them with hand pumps from kegs located in a fifty-degree cask room. While the intimate tasting room has the feel of a neighborhood pub, there's plenty of room to stretch out on its dog-friendly patio, too.
Jordan Fink, owner and brewer of Woods Boss Brewing, said:  "Hogshead has always been one of our favorites. It is hard to find traditional English beers, especially on cask, and Hogshead does it all! In the age of "What have you done for me lately?", Hogshead just continues to produce great beers without worrying about trends. Gilpin Black Gold is probably one of my top three beers in the state on any given day."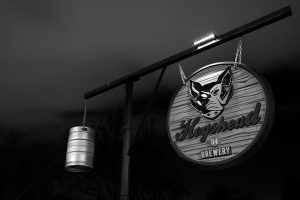 Tim Myers, owner of Strange Craft Beer Company, simply said:  "Hogshead because there is no better spot for cask-conditioned English Ales in Colorado and maybe the world."
Bierstadt Lagerhaus focuses on making only a few German lagers, but making them with the utmost care and attention to style standards.  Many brewers regard them as one of the best in Colorado.
The Germans have been brewing lagers the same way for hundreds of years. So when brewers/owners Ashleigh Carter and Bill Eye opened Bierstadt Lagerhaus in 2016, they had no intention of changing things up. "No flair, no twist, no added things," says Carter. "We want to be as traditional as possible. You come here to our place, and it will be like getting off a plane in Munich." While that may not be true for the space itself — there's no biergarten, since Bierstadt's suds are poured from the industrial-style mezzanine that overlooks the production facility — the libations certainly deliver the old-world flavors the brewery promises.
Eric Schmidt, owner and brewer of Amalgam Brewing said: "Bill Eye and Ashleigh Carter of Bierstadt Lagerhaus do one thing and they do it really well. That one thing is brew world class German-style lagers. Slow Pour Pils and Bierstadt Helles are continually two of my top five beers in the state, so I'd be hard pressed not to list them as one of my favorite Colorado breweries."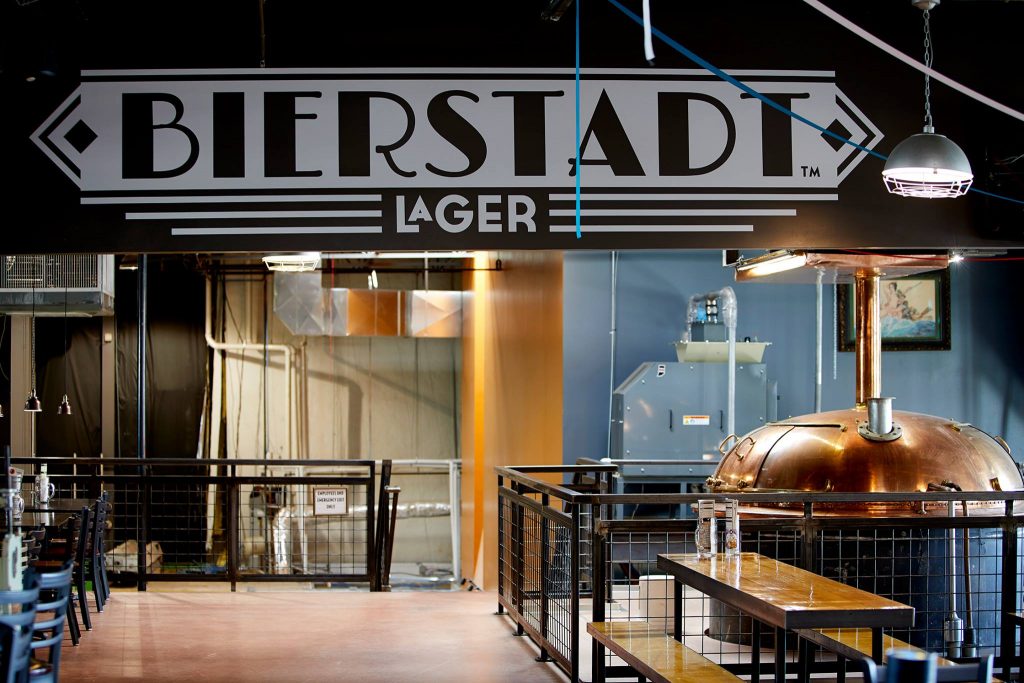 Zach Nichols, owner and brewer of Cellar West Artisan Ales, said:   "I mean c'mon, who doesn't love a great lager?! For some time it was looked down upon as a beer enthusiast to order lager. But guess what – the brewers of your favorite IPA's and Stouts have been throwing back lagers for years, and Bierstadt Lagerhaus crafts some of the best in the state. Colorado beer fans are fortunate that Bill and Ashleigh chose to open their German influenced brewery in Denver, and now I'm craving a Slow Pour Pils…"
Due to both of their dedications to traditional beers, some in our survey nominated both Hogshead and Bierstadt such as Alex Liberati, owner and brewer at Liberati Restaurant & Brewery [my personal favorite brewery] who said this of them both: "Traditional but innovative. I just love what they do, it's what's missing today. We haven't taught beer drinkers to appreciate tradition and well made simplicity, and these guys are still fighting for this cause."
Andy Astor, a representative for Elevation Beer Company, said:  "I love Hogshead and Bierstadt because they prove that you only need water, hops, barley, and yeast to produce delicious, complex, world class beer worth chasing. At a time when a lot of breweries are going ballistic with adjuncts, it's nice to be able to still get a perfectly clean lager and a proper cask mild."
The Favorite Colorado Brewery
It was a very close race, but in the end Cannonball Creek Brewing Company in Golden was chosen as the Favorite Colorado Brewery by their peers.
Cannonball Creek Brewing Company was founded in January of 2013 by Jason Stengl and Brian Hutchinson. Jason and Brian met in 2004 at the Mountain Sun family of breweries in Boulder, Colorado where they both learned to hone the craft they love. With over 15 years of combined professional brewing experience and an uncanny ability to tolerate one another, they decided it was time to take a leap and chase the dream of opening their own brewery.
With both Jason and Brian calling Golden, Colorado home, the choice for a location was obvious. After settling on a property on the north side of town, they wanted the brewery name to reflect the home town they loved. After doing some research they learned that the original name for the majestic Clear Creek that runs through the center of Golden was Cannonball Creek. The historical significance paired with the duo's love for the iconic Cannonball made the decision a no-brainer and Cannonball Creek Brewing Company was born.
Knowing that they wouldn't be able to do it all on their own, Jason and Brian called upon former co-worker and professional brewer Jonathan Lee to help run the tasting room and work in the brewery. Jonathan's experience as a craft beer bar manager, combined with his professional brewing experience made him the perfect fit.
Davin Helen, owner and brewer of Liquid Mechanics Brewing who won this year's Colorado Brewery Madness to be named People's Favorite Colorado Brewery, perfectly described why they were chosen:  "There are a number of breweries in CO where you can routinely find people from other breweries hanging out. Whether it's to stop in for a quick beer on the way home, to see what crazy concoction someone has come up with, or to find inspiration for a new recipe. But there is a much smaller amount of breweries in CO that I would say hold the accolade of being seen nearly unanimously as a place where other brewers like to go because of consistently high quality beer. Cannonball Creek is in that boat. They make amazing beer across many beer styles while focusing their efforts in the hoppy realm. To put it a different way, there are a lot of really awesome pilsners in the state, but I think it would be difficult to find a brewer that didn't think Bierstadt's Slow Pour Pils wasn't at, or near, the top of the heap. Suggesting otherwise might get them laughed out of the room. There are also a lot of great hoppy beers out there, but I couldn't imagine a brewer saying that Cannonball Creek's weren't at, or near, the top of the heap. Suggesting otherwise might start a fight. Cannonball is a go-to brewery for other breweries… let that sink in. If a team can create a brewery that other brewers/breweries hold in high regard, they're going to have no problem finding demand from others. Aside from that, and on a little more personal level, I'm impressed with their ability to wield the magic of Mosaic hops. Mosaic can be a tricky hop to work with, and by tasting their beers, I suspect they use a fair amount of Mosaic in their recipes. They use that hop in amazing ways in my opinion. Outside of the gorgeous beer they are putting out, I've always had great experiences in their tasting room. Friendly and knowledgeable staff, cool vibe, and did I mention the great beer?"
Zach Nichols, owner and brewer of Cellar West Artisan Ales, said:  "At Cannonball Creek I just love Hutch and Jonathan's ability to take grain, hops, & yeast and create incredibly flavorful, drinkable beers loaded with character. That may come off a little silly, but in today's crazy market of marshmallow milkshake IPA's and triple coconut imperial stouts, restraint and ability to do a lot with a little is a surefire trait of a great brewer. Those guys have it down – great folks making great beer."
Eric Schmidt, owner and brewer of Amalgam Brewing said, "Cannonball Creek is the consummate craft brewery. Dedicated to brewing some of the best IPAs and lagers for their local community. They don't rest on their past success but continue to grow and innovate with a focus on quality that's unmatched. Support good people making good beer."
Laura Worley, owner and brewer at Burns Family Artisan Ales [another of my personal favorite breweries], said: "Cannonball Creek has always solid, beautifully clean, incredibly balanced, clear beers, driven from highly professional brewing creativity bounded by an expected framework – no wheeling off into adjunct-driven or hype-land. Plus, they are just really nice people."
Thank you to all of the Colorado breweries who participated in our survey!