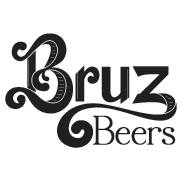 Brewery Details
1675 W 67th Ave. Suite 100
Denver, CO 80221
303-650-2337
www.bruzbeers.com/
Hours:
Daily: 12:00pm-10:00pm
Visitors:
Visitors Welcome
Tours:
On Request
Food:
Food Trucks
,
Snacks
Other drinks:
Craft Soda
,
Gluten Free/Gluten Reduced Beer
,
Kombucha
Beer to go:
Bombers
,
Crowlers
Merchandise:
Beanies
,
Glassware
,
Hats
,
Hoodies
,
Shirts
Parking:
Parking Lot
,
Street Parking
Dog Friendly?
Dogs Welcome
Outdoor seating/Patio:
Yes
Opening Date:
June 10, 2016
Description
Bruz is Denver's artisanal brewery dedicated to brewing traditional Belgian-style beers and innovative Belgian-inspired brews.
Belgium is a country the size of Maryland that produces more than 450 beers in a broad range of styles. Belgium has one of the most diverse, unique and creative beer cultures on the planet.
The Belgian passion for breaking the rules to produce truly adventurous brews inspired us to open Bruz Beers in America's craft beer capitol. From traditional Belgian styles to innovative Belgian-inspired creations, Bruz Beers is bringing a passion for excellence to Colorado.
Bruz Beers, Serving Belgian-Style Brews, Opens Just North of Denver by Jonathan Shikes of Westword – 14 June 2016
Beers Brewed by Bruz Beers
This list includes beers brewed currently, previously, or seasonally by Bruz Beers. Contact the brewery for current beer availability.
| Name | Style | ABV | Availability |
| --- | --- | --- | --- |
| Diablo Dorado | Belgian Golden Strong Ale | 8.0 | Year-Round |
| Gouden Enkel | Belgian Table Beer | 4.7 | Year-Round |
| Mail Ale | Belgian Dark Ale | 7.5 | Year-Round |
| Hero | Biere de Garde | 5.5 | Year-Round |
| Blondy | Belgian Blonde Ale | 7.4 | Year-Round |
| Dame Blanche | Witbier | 5.5 | Year-Round |
| Summerfield Saison | Saison / Farmhouse Ale | 6.6 | Year-Round |
| Trubbel | Belgian Dubbel | 8.0 | Year-Round |
| Dawg Daze | Belgian IPA | 7.8 | Year-Round |
| Valore | American Wild Ale | 7.2 | Year-Round |
| Talus | Belgian Tripel | 9.8 | Seasonal |
| Jagged Twilight | Belgian Quadrupel Ale | 11.6 | Seasonal |
| Golden Slumbers | American Barley Wine | 10.1 | Seasonal |
| Jolly Roger | Belgian Dark Strong Ale, Wood / Barrel Aged Beer | 8.0 | Seasonal |