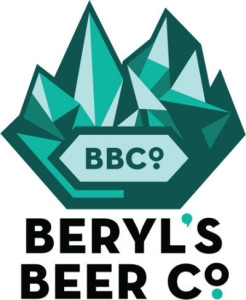 Description
Closing!  However, still open for now with limited weekend hours.  Drink up their remaining beer!
When was the last time a beer surprised you?
Good beer is about technique, quality ingredients and skilled craftsmanship. Great beer comes from all of those things, and more. Great beer is about passion. It's about elevating flavors and exploring new territory. We here at Beryl's are obsessed with making great beer and doing it differently, with our own unique spin on traditional recipes. By barrel-aging many of our hand-crafted beers, we strive to craft inspired flavors that you may not be expecting. Colorado is home to the finest craft brewing culture in America, and we couldn't be more proud to be a part of it as we bring our distinctive take on truly small-batch, craft beers.
Sadly, Beryl's is closing:  Beryl's Beer Company for Sale; Landlord Looking for New Brewery by Jonathon Shikes of Westword – 16 Mar 2018
Beers Brewed by Beryl's Beer Company
This list includes beers brewed currently, previously, or seasonally by Beryl's Beer Company. Contact the brewery for current beer availability.
| Name | Style | ABV | Availability |
| --- | --- | --- | --- |
| O.G. Dunkel | Dunkelweizen | 5.1 | Rotating |
| Mila Rouge | Sour Ale | 4.3 | Rotating |
| Elsie | Saison / Farmhouse Ale | 7.5 | Rotating |
| Trent's Plums | Flanders Oud Bruin, Wood / Barrel Aged Beer | 4.8 | Rotating |
| RiNo Cluster Fuggle | Other Imperial Beer, Rye Beer, Wood / Barrel Aged Beer | 10 | Rotating |
| Logan's Barrel Reserve | Other Imperial Beer, Schwarzbier (black beer), Wood / Barrel Aged Beer | 7.6 | Rotating |
| Elsie Mae | Other Imperial Beer, Saison / Farmhouse Ale, Wood / Barrel Aged Beer | 7.9 | Rotating |
| Drunk Uncle Nick | English Barley Wine, Wood / Barrel Aged Beer | 10.9 | Rotating |
| Beryl'd Riga | Baltic Porter, Other Imperial Beer, Wood / Barrel Aged Beer | 12.1 | Rotating |
| Andrezvous | Baltic Porter, Coffee Porter | 6.9 | Rotating |
| A-Line IPA | American IPA | 7.8 | Rotating |
| 1876 Ale | American Ale | 5.4 | Year-Round |
| Firecatcher | American Stout, Wood / Barrel Aged Beer | 7.5 | Rotating |
| Lightcatcher | American Stout | 7.5 | Rotating |
| Logan's Lager | Schwarzbier (black beer) | 4.9 | Rotating |
| Paper Moon | American Pale Ale | 6.2 | Year-Round |
| Riga Doms | Baltic Porter, Wood / Barrel Aged Beer | | Special Release |
| Afternoon Delight | American Wheat Ale | | Year-Round |
| Riga | Baltic Porter | 7.2 | Year-Round |
| Beryl's No. 1 (On Brandy) | English Pale Ale, Wood / Barrel Aged Beer | | Special Release |
| Beryl's No. 1 | English Pale Ale | | Rotating |
| Oaked Antero Ale | English Brown Ale, Wood / Barrel Aged Beer | 4.3 | Rotating |
| Bothnia | American Porter | | Rotating |
| Antero Ale | English Brown Ale | | Rotating |
| Dampfbier | California Common / Steam Beer | 4.8 | Seasonal |