Every year Colorado Brewery List sends out a survey to every Colorado brewery asking them questions about the brewing industry and also who among the other breweries in Colorado are their personal favorites.  This article is not about who we as Colorado Brewery List picked as our favorites but is about their fellow brewery owners and brewers honoring excellence among their peers.
One of the questions we asked is who are the standout new breweries among the 32 members of the Colorado Brewery Class of 2021.
They were chosen by their peers as the favorite New Colorado Brewery in 2021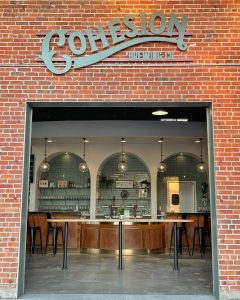 Cohesion Brewing Company is a brewery dedicated to the exploration of the Czech Republic's unique beer culture. As the country consuming the most beer per capita in the world, they were inspired by the Czech beer styles, methods of service, and ingredients that make the Czech beer culture stand apart. In addition to highlighting both the classics like pilsner-style beer and less seen styles, they find ways to infuse local ingredients, as well as other learned brewing techniques to bring their own flair to these storied beers.
They showcase a variety of lagers brewed in the Czech tradition using locally grown malt malted to their specifications, Czech hops, decoction mashing, open fermentation, natural carbonation, and serving through Lukr taps. They built a neighborhood taproom that is welcoming to all. Driven by empathy with an understanding of the impact a business can have, Cohesion Brewing Company strives to find meaningful ways to support local causes and organizations that are working towards a more just community.
One of the fun and interesting things at Cohesion is that you can order the beers with three different traditional Czech pours:  hladinka (standard foam), šnyt (half foam), or mlíko (full foam).  I highly recommend starting (or ending) your visit to Cohesion with a round of mlíko shots of their Tmavé (Dark Lager) with your friends.
Our friends at PorchDrinking.com wrote this Brewery Showcase about Cohesion.
Sean Buchan, owner of Cerebral Brewing said, "Eric is not only super knowledgeable but he's also insanely humble. He's creating some of the best beers in Colorado in his first year. I couldn't be more excited to see where this journey takes him."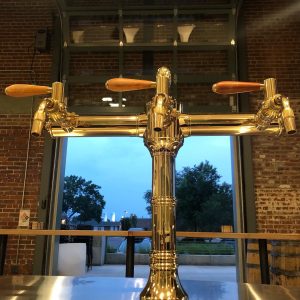 Casey LeFever, a representative of 4 Noses Brewing said, "Cohesion brings a spotlight to Czech lagers, something we at 4 Noses admire greatly. Eric and Lisa have the utmost reverence for Czech beer culture, going so far as to take Czech language classes. Their traditional brewing methods, as well as proper beer service, have set a new standard for the rest of us."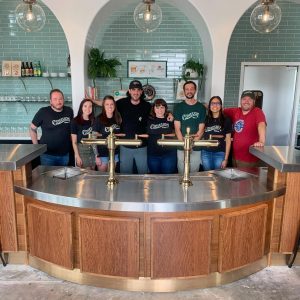 Dev Adams, aka Miss Lupulin, said, "They are making styles of beer that no one else does and they are all delicious. Their beers are so light that you can try all of them without feeling full. Their bartenders are so friendly and upbeat, and you can tell a lot of work went into creating the perfect space and bringing in great people to represent their product. I love bringing friends here because not only are their own beers great, but they have a stellar lineup of other Colorado beers on tap as well."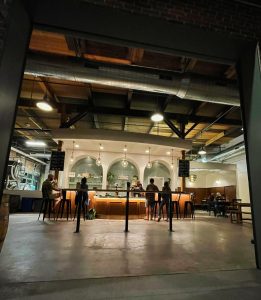 * * * * * * * * * * *
Following very close behind Cohesion as a favorite new opening in 2021 was Fritz Family Brewers in Niwot…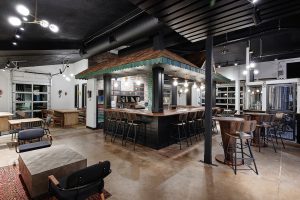 Fritz Family Brewers took over the original Bootstrap location in Niwot, Colorado, transforming it into an open pub-style space serving a wide variety of carefully crafted ales and lagers. Fritz Family is named after founders Cory and Kelly's son, Fritz, and is built upon Cory's over 20 years as a professional brewer. They are family-friendly, but still offer a cozy spot for adults to bond over a beer (or two).
Davin Helden, owner at Liquid Mechanics Brewing, said "Fritz Family Brewers opened in the old Bootstrap Brewing location in Niwot, CO.  I was expecting some good beer because of Cory's previous experience and accolades, and I was amazed by both the beer and the space.  The beers were very good, from the helles, to the hefe, to the IPA.  When walking into a new brewery I always hope that I find at least one or two beers that are great.  But at Fritz, every single one of their beers grabbed my attention.  I found them to be refined, nuanced, and elegant.  The work and detail they put into the tasting room itself somehow matches those same descriptors, with the addition of welcoming, warm, and crisp.  The inside of the tasting room transports you to something reminiscent of a German Chalet with a large and comfortable outdoor beer garden to boot."
Theresa and Steve Schirner, owners of Mirror Image Brewing, said "For a newly opened brewery, Fritz Family has done a fantastic job with atmosphere, service, and quality beers. It is always an enjoyable experience when we go. They are also open on Mondays!"
Dev Adams said, "Fritz may be brand new, but their beers are classic examples of how simplicity often makes the best beers. I love their redo of the old Bootstrap space, and wish they were our neighborhood pub."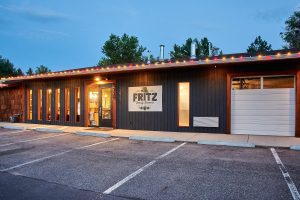 * * * * * * * * * * *
Another very popular choice was Jade Mountain Brewery in Aurora…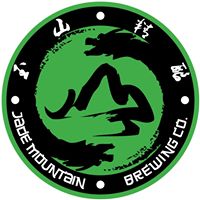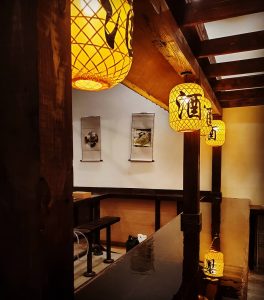 Jade Mountain Brewing began its existence inside a small tea house in the south of China, brewing beer. Surrounded by history, culture and wonderful ingredients, their owners found their calling. The blending of beer and culture is something that drives them in the atmosphere of the brewery and in the beers they brew.
They take some of the familiar flavors from China, such as tea and tropical fruits, and incorporates them into their beers. In addition to unique beers, they also offer full hot tea service and a large selection of Chinese specialty ramen bowls and snacks.
 Read more about them in this PorchDrinking.com Brewery Showcase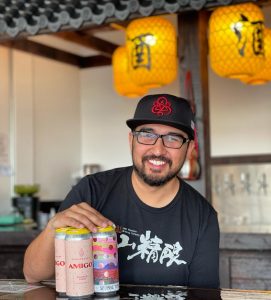 Harsha Maragh, owner of Wah Gwaan Brewing praised their "unique beers and beautiful taproom" while Blake Butler, owner of nearby Six Capital Brewing and BBQ, said "Original beers, and fantastic execution!"
Judd Belstock, owner of Dos Luces Brewery, said "There is one simple reason that Jade Mountain is the best brewery of 2021, and it goes well beyond crazy brews, a unique aesthetic, and international inspiration. What makes Jade Mountain great is Sean. With his energy, enthusiasm, and skill, I'm confident that anything that Sean puts his mind to would be great."
Dev Adams said, "Jade Mountain: a brewery making hard teas and doing traditional Chinese tea service!? And you can get fancy instant ramen!? SOLD. We always swing by here after lunch at Six Cap and really love some of the weirder beers they are making – like their collab with Jagged Mountain (I Love You So Mochi). On a cold day, a tea service, a bowl of ramen, and a beer is hard to beat."
* * * * * * * * * * *
Congratulations to Cohesion, Fritz Family, Jade Mountain, and all the breweries that opened this year!
Thank you to all of the breweries, (along with the fabulous Miss Lupulin) who answered our survey along with the follow up emails to spread their love for their fellow breweries.
A huge thank you to all my teammates on Colorado Brewery List especially Dev Adams along with Ashley & Ryan Steadman for their tremendous help in putting this article together!