This is an ongoing living article for all of the Colorado brewery openings in 2021.
Our Roots run deep! Red Swing Brewhouse is about family, community, inspiration and innovation. Red Swing started from our own Red Swing, hung from our 50-year-old Maple Tree. Our belief that community relies on deep relationships and deep relationships create a strong bond. Our desire is to be a part of the community of Colorado Springs, with our beer, our culture, and our history. We've always been inspired by the brewery community and we hope to create that same thing with our brewhouse. So come and grow your own deep roots!!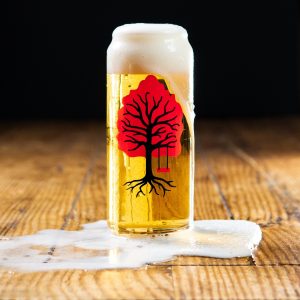 Red Swing Brewhouse is Open Today! by Focus on the Beer
A small town brewpub with multiple craft beer taps including some of their own brewed in house.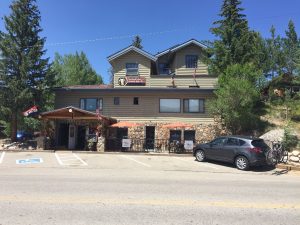 Nano Brewery and Food Truck on the banks of the Arkansas River.  A gathering place for beer loving adventurers to share epic tales, plan future endeavors, or simply revel in a community of outdoor-minded individuals.  Beer pairs with adventure at the Browns Canyon Brewing Company!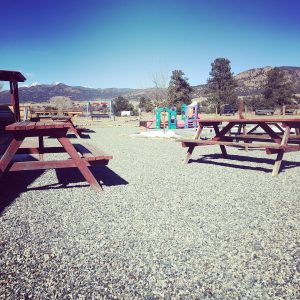 Downtown brewery in Colorado Springs with expansive outdoor seating and an even better selection of craft beers. Our philosophy is that we have a beer for everyone and even something for those that normally don't drink beer.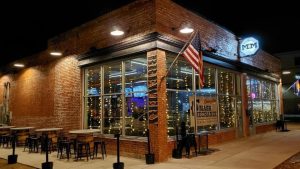 Mash Mechanix Gears Up For Opening by Focus on the Beer
The idea behind Denver Beer Co is simple. Good beer is best enjoyed with friends, fresh air, and a bit of adventurous spirit to sharpen the palate. Our craft brewery specializes in artisan and seasonal varieties of premium ales and lagers made from the best ingredients around. Brewed with traditional methods and innovative spirit, our beer is always fresh and flavorful. Our beer is serious fun.
This new spot near the University of Denver has a huge patio and "elevated bar food" by DBC Eats.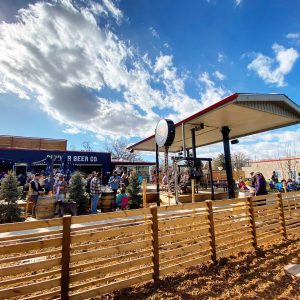 Denver Beer Co. Opens Its South Downing Street Location by Jessica Engen of 303 Magazine
Colorado Craft Beer with Texas inspired Small Batch BBQ. Multiple Award Winning Homebrew, looking to scale up to commercial brewing operation. We also make some pretty darn good Texas inspired BBQ!  Six Capital Brewing got its name to honor the six temporary capitals of the Republic of Texas (1836-1839) from Independence until settling in Austin where the current State Capital resides.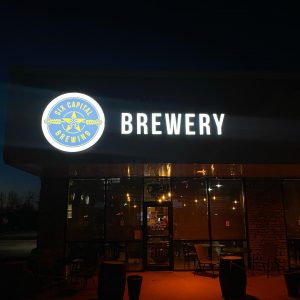 Six Capital Brewing Replace Peak to Peak with Beer and Texas BBQ by Jonathan Shikes
Odell Brewing Company, following the success of their first Denver brewhouse in the RiNo Art District, is planning for a second Denver location located in the Sloan's Lake neighborhood.  "As a Colorado-focused and employee owned brewery, growing in our home market is first and foremost," explains CEO, Wynne Odell. "Investing in our own backyard creates more opportunities for our co-owners and aligns with our goals of pragmatic innovation."
With the help of RB+B Architects and 
Built.Construction
, who designed and built Odell's RiNo Brewhouse, the space may be ready to open as early as February 2021.  The new space will include, a scratch pizza kitchen, two bars with 16 Odell tap handles, and a rooftop patio overlooking Sloan's Lake and the Rocky Mountains. The brewhouse will feature a 10-barrel R&D system which will be used to brew experimental beers available exclusively at Sloan's Lake.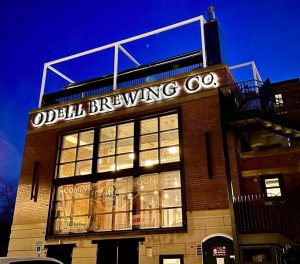 Odell Brewing Sloan's Lake Serves Up Incredible Beer, Food & Views by Zoe Laterman of PorchDrinking.com
Jade Mountain Brewing Company was created with the goal of crafting full-flavored, artisanal ales that incorporate Chinese fruits, spices and teas.
We graduated from our 50 liter system in a 200 square foot space in Huzhou, China, to a full commercial brewery and tap room in Aurora, Colorado.
We hope you love our beer as much as we loved brewing it!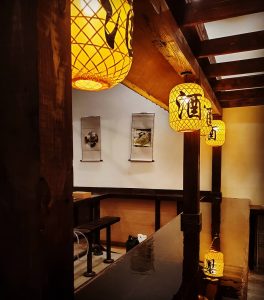 Brewery Showcase | Jade Mountain Brewery & Teahouse by Scott Grossman of PorchDrinking.com
MainStage Brewing Company, located in Lyons, CO focuses on community, music, and of course, great beer.
MainStage Brewing is the creation of Sam Scruby and Eric Kean. With a passion for great beer, MainStage's focus is on experience, music, and building community all while making sure a world-class beer is close at hand.
Located on Main Street in Lyons, MainStage is bringing new life to the west end of Main Street through beer, community and music.
With an expansive outdoor patio MainStage will offer the best that Colorado has to offer, a great beer in hand, 300+ days of sunshine, and live music!
Note:  MainStage is currently brewing their own recipes at another brewery while working on installing their own brewing equipment.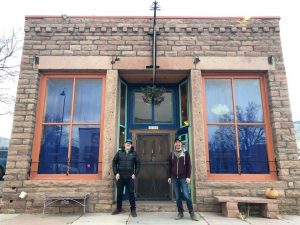 MainStage Brewing Finds Hallowed Beer Ground in Lyons by Jonathan Shikes
Wah gwaan?
In Jamaican Patois, "wah gwaan" is commonly used as a greeting and means "how are you/what's up." This phrase reflects our friendly atmosphere and sense of community.
We are Harsha & Jesse, also known as Wah Gwaan Brewing Company. We decided to start our brewery because of our passion for beer and our desire to share the Jamaican culture with our community. Harsha is a first generation Jamaican-American who moved to the Front Range of Colorado from NYC. It's been difficult to connect with and find other Jamaican-Americans and Caribbean immigrants. In order to bridge this gap, we wanted to create a piece of home in here in the Rockies. Jesse is a Denver native and has always had aspirations of owning his own business while giving back to the local community. In addition to creating Jamaican-inspired brews, we're passionate about creating inclusivity and diversifying the brewing industry.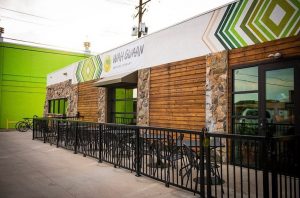 A neighborhood nano brewery in Durango, Colorado. In a world of chaos, at least we have good beer!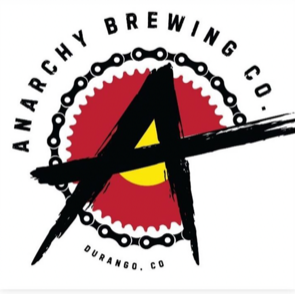 Hand-crafted ales and lagers made with exceptional quality with you in mind
Life is full of questions.
There's only one answer.

Beer is the answer!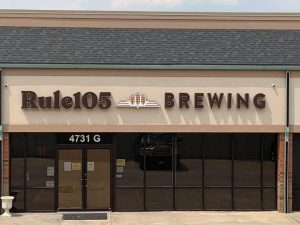 Rule105 Brewing adds new name and vibe with same Broken Plow service and dedication to quality beer by Tamara Markard of Greeley Tribune – 29 June 2021
Tradition meets innovation, art meets science. As in life, beer is a balance. This craft is a representation of who we are and this place we call home.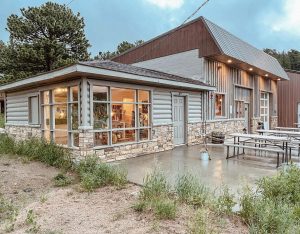 Nate and Lindsey McAlpine opened a neighborhood brewery on Denver's 17th Avenue for all ages, races, genders and lovers.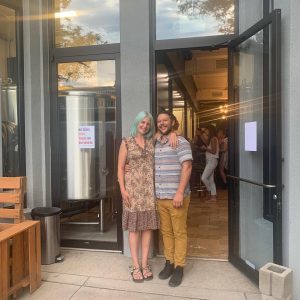 Reverence Brewing Will Take Over Vacant Thirsty Monk in City Park West by Jonathan Shikes of Westword – 27 May 21
Located in Lodo, Denver, Smash Face serves house brewed beers on tap and some Dog E. Style grub to meet your ballpark needs.
Not just any canine owned brewery – Phil, the Boston Terrier takes his job very seriously and as a bonus he's pretty darn handsome. This is a brewery that gives back. Say what now? A portion of every beer Phil sells will be earmarked (see what we did there?) for various local animal charities. Pretty cool, right? Phil hopes you will come and hang out with him and his pals and get your bark and bite on. Let's raise a glass and wag a tail.
Note: As of October 2021 their beers are still contract brewed offsite.  However, location was built to house a brewery.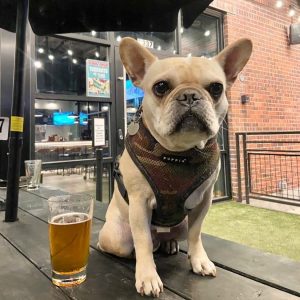 What's coming to the former Tavern and Cowboy Lounge in LoDo? Tex-Mex, a brewery and a "rock and roll bar." – Denver Post – 14 Jan 20
A venue, museum and brewery all wrapped into one. So Many Roads proudly displays one of the largest public displays of Grateful Dead art and curiosities. with a large patio and 30 foot bar, it provides the perfect opportunity to soak up the tunes.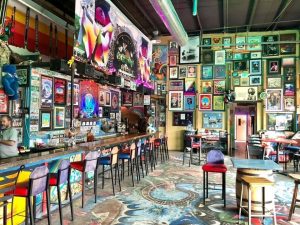 Jay Bianchi Sells Sancho's and Helps Launch New Venue at The Yard by Kyle Harris of Westword – 5 Aug 2020
Family-friendly brewery offering an extensive selection of lagers and ales now open in Niwot, Colorado.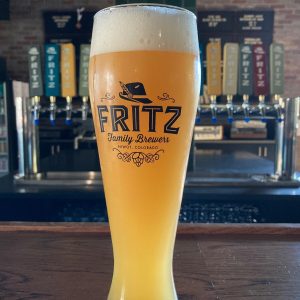 Fritz Family Beer takes over Bootstrap Brewing location by Deborah Cameron of Left Hand Valley Courier – 18 Dec 20
Nelse and Joyce Hendricks bought Comet Press in downtown Littleton armed with elbow grease and real printing grease. A thriving print shop up through the millennium, Nelse and Joyce began thinking about retirement. Brian Wilke met Lisa Hendricks, their daughter, at a now-gone brewery near DU. They hatched a plan – get hitched and keep the press in the family by turning "The Shop" into a brewery and taproom. Armed with elbow grease and no other grease because that would be gross in beer, Comet Brews keeps the Comet Press traditions alive.
Brian and Lisa were both born and bred in CO. Lisa grew up at The Shop in Littleton, while Brian hails from that island surrounded by reality, Boulder. Moving away briefly taught them how much they love everything about CO, and they hope to bring that love to Comet Brews and everything that we do. Our beers are named after our people, our family. We know firsthand that families come in all shapes and sizes and from all walks of life.
Come in and join our family!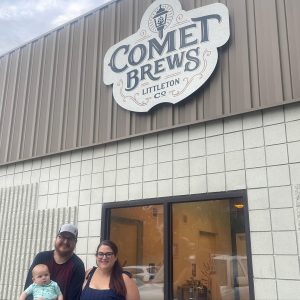 Having opened in 2021, Cohesion Brewing Company is a brewery dedicated to the exploration of the Czech Republic's unique beer culture. As the country consuming the most beer per capita in the world, we've been inspired by the Czech beer styles, methods of service, and ingredients that make the Czech beer culture stand apart. In addition to highlighting both the classics like pilsner-style beer and less seen styles, we hope to find ways to infuse local ingredients, as well as other learned brewing techniques to bring our own flair to these storied beers.
We plan to showcase a variety of lagers brewed in the Czech tradition. To us, that means locally grown malt that will be malted to our specifications, Czech hops, decoction mashing, open fermentation, natural carbonation, and serving through Lukr taps. To begin, we will serve beers that draw inspiration from our favorite beers enjoyed in the Czech Republic.
We are building a neighborhood taproom that is welcoming to all. Driven by empathy with an understanding of the impact a business can have, Cohesion Brewing Company strives to find meaningful ways to support local causes and organizations that are working towards a more just community.
We invite you to join us in our taproom for a taste of Czech tradition!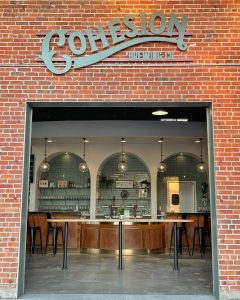 Brewery Showcase | Cohesion Brewing by Britt Antley of PorchDrinking.com – 23 July 21
Cohesion Brewing Opens, Offering a Special Kind of Foam on the Range by Jonathan Shikes of Westword – 02 Aug 21
In 2013, on a late summer day after fishing in the Flattops Wilderness near Meeker, Colorado, brothers Kevin and Kristofer Borchard stumbled into a large wild hop plant growing along the bank of the White River. This first sparked his interest in determining whether hops could be grown on a larger​ scale in the valley. When Kevin's career took him to Boston, Massachusetts in 2014 he met and worked with Dan Ward, a native of Longmont, Colorado who was also familiar with Meeker. Together they developed a dream for growing hops in the White River Valley. In December 2016, they purchased land adjacent to the White River (also known as the Smoking River as named by Native Americans), selected a site for a hop yard, and the rest is history. Kevin, Kristofer and Dan have a passion for producing the highest quality hops Colorado has to offer.
In 2021 the Smoking River hop farm added a brewery taproom at which it showcases beers made with their fresh hops.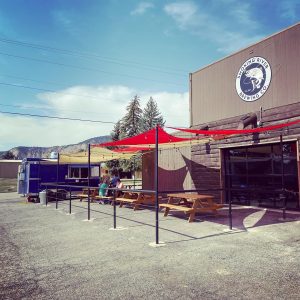 We are Colorado's 100% dedicated gluten-free craft brewery.
The concept behind Holidaily Brewing Company is driven by a personal understanding and a passion to provide those with celiac diagnosis, gluten sensitivity or any interest in trying a tasty gluten free craft beer, a guaranteed safe, delicious beer to enjoy.
The main Holidaily Brewing Company location is in Golden.  This second location is in the Denver Tech Center.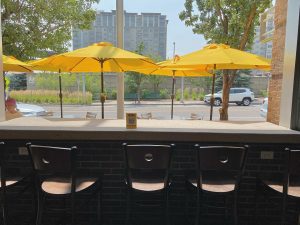 Holidaily Brewing Company Announces Second Taproom by Brewbound – 7 July 21
Gemini Beer Company is owned and operated by husband and wife Chris and Beth Dutton. It's a labor of love. Love of good beer and love of friends to share it with.
Yes, they are both Geminis. They are also, like many Coloradans, originally from somewhere else. Gemini is the manifestation of that duality many of us share in our hearts and spirits. Craft beer has always been an allure for Chris dating back to college when found money meant splurging on Saranac and an extra Taco Bell bean burrito.
Chris has been brewing passionately both professionally and at home since 2009. He's won professional awards ranging from smaller competitions like the Los Angeles International Beer Competition to the Colorado State Fair and a World Beer Cup.
Chris's approach to craft beer is foremost a devotion to quality and creativity. Fruit forward ipa's, malty browns and roasty stouts pave the way for passion projects such as barrel aged Belgian beers, deconstructed desserts (Mississippi Mud Pie Brown Ale, anyone?) and pushing boundaries on beer styles. Look for that creative drive to fuel constant innovation and new beers.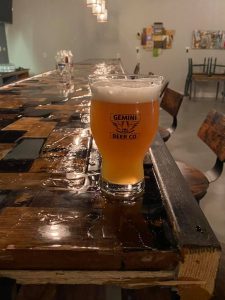 OCC Brewing (Colorado Springs) 02 September
OCC Brewing's mission is to serve the highest quality, handcrafted beers and food to Colorado Springs. But it only starts with the beer, because craft beer is all about people. OCC Brewing's vision is to become a communal gathering place. A place whose service provides an inviting experience for our guests to sip, discuss, and enjoy their beer, food, and company. A place in the community where they'll see their neighbors and friends. A place they'll want to come back to again and again because they call it "Home".
Owners Dan and Claire Ramos met 20 years ago as wildlife biologists. For many years they traveled, sometimes together, sometime apart, until finally settling in Colorado Springs when Claire landed a faculty job at Colorado State University – Pueblo. A long time homebrewer, Dan translated his science background and his love of beer into a job at the Brewing Science Institute in Woodland Park. For many years he has assisted brewers all over the country and the world in making better beer through proper yeast care and management. Throughout this time, Dan dreamed of making and selling his own beer and so OCC Brewing was born.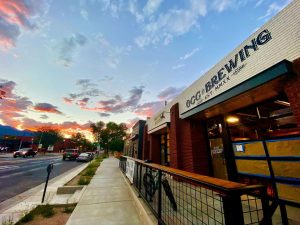 The Chef-made home of exemplary food, drink, and community.
Grand American tradition meets innovative new food and drink at Grange Hall. Based on historic community centers of the past, Grange Hall is a modern-day spot to gather, eat and play. Under this roof, you'll discover Denver's most brilliant minds in food, beer and booze.
Little Dry Creek Brewery is a full-service craft brewery inside Grange Hall featuring a wide lineup of styles including an altbier, pilsner, wheat beer, brown ale and several India pale ales.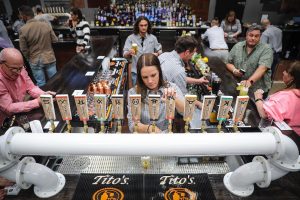 Troy Guard Building New Brewery-Food Hall in the Denver Tech Center by Westword – 26 Sep 19
Central Texas Que & Colorado Brew
Bringing Central Texas BBQ to Colorado! We also love to brew at our Brew and BBQ joint.
On to the meats! We focus on the Big 3: Brisket, Pulled Pork, and Ribs! Charcoal and oak wood. None of this pellet nonsense. We make our own rubs and sauce and get our oak from the hills and mountains in Westin, Colorado.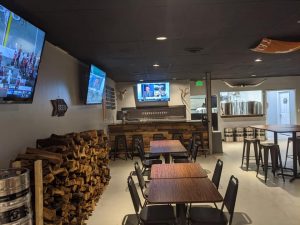 A Bit Twisted Brewpub Is the Fourth Brewery to Open in Aurora This Year by Jonathan Shikes of Westword – 09/24/21
Second location for Black Forest Brewing Company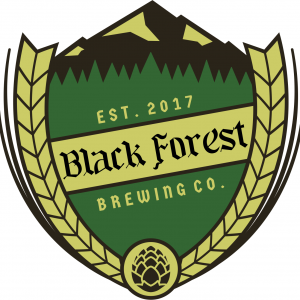 Drink like a German! Enjoy delicious German style beers at one of Colorado's best biergartens.
New location of Prost Brewing Company in Highlands Ranch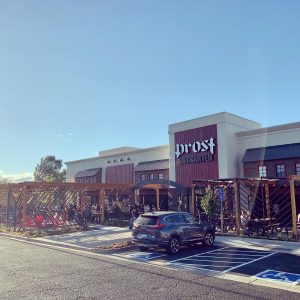 Prost Brewing Adding Chef-Driven Menu, Cocktails and a Big Third Location by Jonathan Shikes of Westword – 14 June 2021
These are the Colorado breweries that have opened in 2021: