This is an ongoing living article for all of the Colorado brewery openings in 2021.
Our Roots run deep! Red Swing Brewhouse is about family, community, inspiration and innovation. Red Swing started from our own Red Swing, hung from our 50-year-old Maple Tree. Our belief that community relies on deep relationships and deep relationships create a strong bond. Our desire is to be a part of the community of Colorado Springs, with our beer, our culture, and our history. We've always been inspired by the brewery community and we hope to create that same thing with our brewhouse. So come and grow your own deep roots!!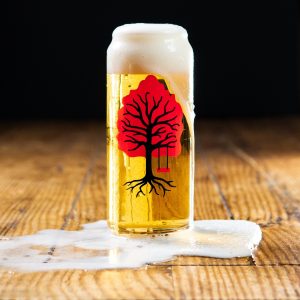 Red Swing Brewhouse is Open Today! by Focus on the Beer
A small town brewpub with multiple craft beer taps including some of their own brewed in house.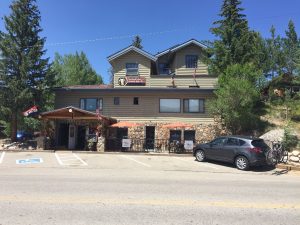 Nano Brewery and Food Truck on the banks of the Arkansas River.  A gathering place for beer loving adventurers to share epic tales, plan future endeavors, or simply revel in a community of outdoor-minded individuals.  Beer pairs with adventure at the Browns Canyon Brewing Company!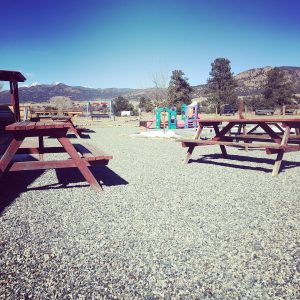 Downtown brewery in Colorado Springs with expansive outdoor seating and an even better selection of craft beers. Our philosophy is that we have a beer for everyone and even something for those that normally don't drink beer.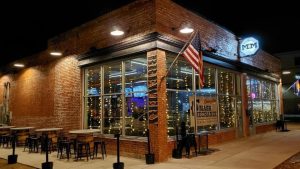 Mash Mechanix Gears Up For Opening by Focus on the Beer
The idea behind Denver Beer Co is simple. Good beer is best enjoyed with friends, fresh air, and a bit of adventurous spirit to sharpen the palate. Our craft brewery specializes in artisan and seasonal varieties of premium ales and lagers made from the best ingredients around. Brewed with traditional methods and innovative spirit, our beer is always fresh and flavorful. Our beer is serious fun.
This new spot near the University of Denver has a huge patio and "elevated bar food" by DBC Eats.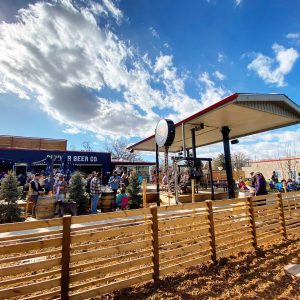 Denver Beer Co. Opens Its South Downing Street Location by Jessica Engen of 303 Magazine
Colorado Craft Beer with Texas inspired Small Batch BBQ. Multiple Award Winning Homebrew, looking to scale up to commercial brewing operation. We also make some pretty darn good Texas inspired BBQ!  Six Capital Brewing got its name to honor the six temporary capitals of the Republic of Texas (1836-1839) from Independence until settling in Austin where the current State Capital resides.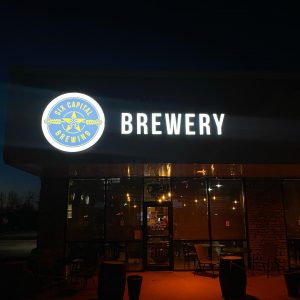 Six Capital Brewing Replace Peak to Peak with Beer and Texas BBQ by Jonathan Shikes
Odell Brewing Company, following the success of their first Denver brewhouse in the RiNo Art District, is planning for a second Denver location located in the Sloan's Lake neighborhood.  "As a Colorado-focused and employee owned brewery, growing in our home market is first and foremost," explains CEO, Wynne Odell. "Investing in our own backyard creates more opportunities for our co-owners and aligns with our goals of pragmatic innovation."
With the help of RB+B Architects and 
Built.Construction
, who designed and built Odell's RiNo Brewhouse, the space may be ready to open as early as February 2021.  The new space will include, a scratch pizza kitchen, two bars with 16 Odell tap handles, and a rooftop patio overlooking Sloan's Lake and the Rocky Mountains. The brewhouse will feature a 10-barrel R&D system which will be used to brew experimental beers available exclusively at Sloan's Lake.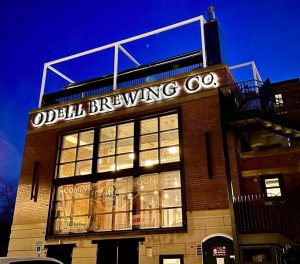 Odell Brewing Sloan's Lake Serves Up Incredible Beer, Food & Views by Zoe Laterman of PorchDrinking.com
Jade Mountain Brewing Company was created with the goal of crafting full-flavored, artisanal ales that incorporate Chinese fruits, spices and teas.
We graduated from our 50 liter system in a 200 square foot space in Huzhou, China, to a full commercial brewery and tap room in Aurora, Colorado.
We hope you love our beer as much as we loved brewing it!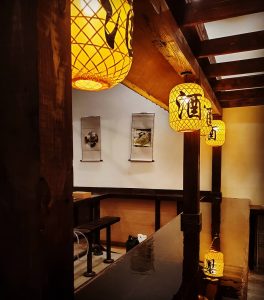 Brewery Showcase | Jade Mountain Brewery & Teahouse by Scott Grossman of PorchDrinking.com
MainStage Brewing Company, located in Lyons, CO focuses on community, music, and of course, great beer.
MainStage Brewing is the creation of Sam Scruby and Eric Kean. With a passion for great beer, MainStage's focus is on experience, music, and building community all while making sure a world-class beer is close at hand.
Located on Main Street in Lyons, MainStage is bringing new life to the west end of Main Street through beer, community and music.
With an expansive outdoor patio MainStage will offer the best that Colorado has to offer, a great beer in hand, 300+ days of sunshine, and live music!
Note:  MainStage is currently brewing their own recipes at another brewery while working on installing their own brewing equipment.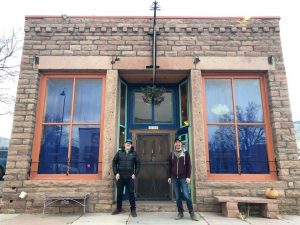 MainStage Brewing Finds Hallowed Beer Ground in Lyons by Jonathan Shikes
Wah gwaan?
In Jamaican Patois, "wah gwaan" is commonly used as a greeting and means "how are you/what's up." This phrase reflects our friendly atmosphere and sense of community.
We are Harsha & Jesse, also known as Wah Gwaan Brewing Company. We decided to start our brewery because of our passion for beer and our desire to share the Jamaican culture with our community. Harsha is a first generation Jamaican-American who moved to the Front Range of Colorado from NYC. It's been difficult to connect with and find other Jamaican-Americans and Caribbean immigrants. In order to bridge this gap, we wanted to create a piece of home in here in the Rockies. Jesse is a Denver native and has always had aspirations of owning his own business while giving back to the local community. In addition to creating Jamaican-inspired brews, we're passionate about creating inclusivity and diversifying the brewing industry.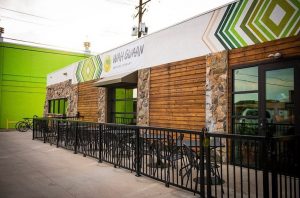 A neighborhood nano brewery in Durango, Colorado. In a world of chaos, at least we have good beer!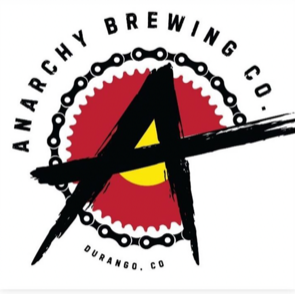 Hand-crafted ales and lagers made with exceptional quality with you in mind
Life is full of questions.
There's only one answer.

Beer is the answer!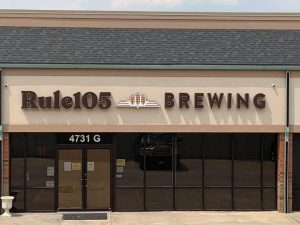 Rule105 Brewing adds new name and vibe with same Broken Plow service and dedication to quality beer by Tamara Markard of Greeley Tribune – 29 June 2021
Tradition meets innovation, art meets science. As in life, beer is a balance. This craft is a representation of who we are and this place we call home.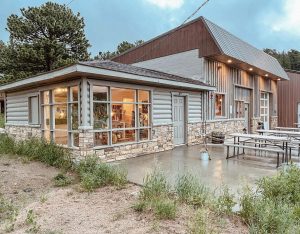 These are the Colorado breweries that have opened in 2021: