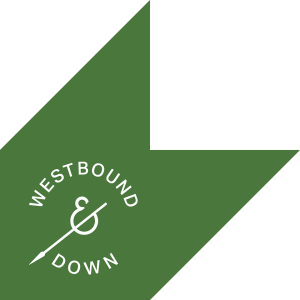 Brewery Details
1617 Miner St.
Idaho Springs, CO 80452
720-502-3121
www.westboundanddown.com
Hours:
Daily: 11:00am-10:00pm
Visitors:
Visitors Welcome
Tours:
Food:
Brewpub Fare
,
Full Service Restaurant
Other drinks:
Coffee
,
Full bar
,
Guest Beers
,
Non-alcoholic
,
Wine
Beer to go:
Crowlers
,
Growlers
Merchandise:
Beanies
,
Glassware
,
Hats
,
Hoodies
,
Shirts
Parking:
Parking Lot
,
Street Parking
Dog Friendly?
Dogs Welcome
Outdoor seating/Patio:
No
Opening Date:
December 4, 2015
Description
Westbound and Down Brewing Company is a community eatery and tavern located in Idaho Springs, just 40 minutes from Downtown Denver. Known for our own original craft beers, phenomenal food, and beautiful atmosphere, 'Westbound and Down' is the perfect stop off I-70 for your travels to and from the Colorado Rocky Mountains. We are about sharing good times with good friends through good beer. It is here that we brew beers and share a space with our partner the Buffalo Restaurant.
Westbound & Down shares a collaborative space in Denver shared by Amalgam Brewing called The Cultural Center dedicated to the art and exploration of mixed-culture fermentation.
They are also working on building a second brewpub in Denver.
There's Much To Enjoy at Westbound & Down Brewing Company by Bottle Makes Three – 12 Apr 17
Westbound & Down Plans Second Brewpub in Santa Fe Art District by Westword – 18 Jun 18
Beers Brewed by Westbound & Down Brewing Company
This list includes beers brewed currently, previously, or seasonally by Westbound & Down Brewing Company. Contact the brewery for current beer availability.
| Name | Style | ABV | Availability |
| --- | --- | --- | --- |
| General MacArthur's Scotch Ale | Scotch Ale / Wee Heavy | 9.2 | Rotating |
| The Angry (Dan) Brown Ale | American Brown Ale | 5.8 | Year-Round |
| Vers L'Ouest Tripel | Belgian Tripel | 8.9 | Rotating |
| Miner Street Wheat | Hefeweizen / Weiss bier | 4.5 | Year-Round |
| Westbound & Down Belgian Pale Ale | Belgian Pale Ale | 5.5 | Year-Round |
| Denver Day Trip | American Pale Ale | 5.1 | Year-Round |
| Colorado Pale Ale | American IPA | 6.5 | Year-Round |
| Seven Sisters Stout | Irish Dry Stout | 4.7 | Year-Round |