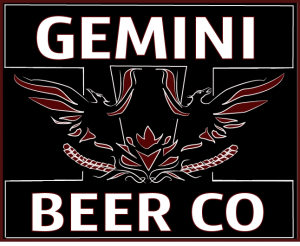 Description
Gemini Beer Company is owned and operated by husband and wife Chris and Beth Dutton. It's a labor of love. Love of good beer and love of friends to share it with.
Yes, they are both Geminis. They are also, like many Coloradans, originally from somewhere else. Gemini is the manifestation of that duality many of us share in our hearts and spirits. Craft beer has always been an allure for Chris dating back to college when found money meant splurging on Saranac and an extra Taco Bell bean burrito.
Chris has been brewing passionately both professionally and at home since 2009. He's won professional awards ranging from smaller competitions like the Los Angeles International Beer Competition to the Colorado State Fair and a World Beer Cup.
Chris's approach to craft beer is foremost a devotion to quality and creativity. Fruit forward ipa's, malty browns and roasty stouts pave the way for passion projects such as barrel aged Belgian beers, deconstructed desserts (Mississippi Mud Pie Brown Ale, anyone?) and pushing boundaries on beer styles. Look for that creative drive to fuel constant innovation and new beers.
Beers Brewed by Gemini Beer Company
This list includes beers brewed currently, previously, or seasonally by Gemini Beer Company. Contact the brewery for current beer availability.
| Name | Style | ABV | Availability |
| --- | --- | --- | --- |
| Gemini: Belgian-Style Golden Strong Ale | Belgian Golden Strong Ale | 8.9 | Rotating |
| Tranquility Tripel | Belgian Tripel | | Rotating |