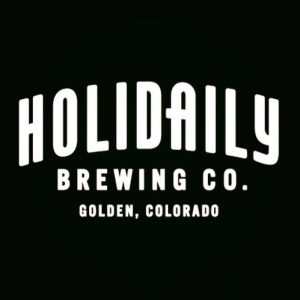 Description
We are Colorado's 100% dedicated gluten-free craft brewery.
The concept behind Holidaily Brewing Company is driven by a personal understanding and a passion to provide those with celiac diagnosis, gluten sensitivity or any interest in trying a tasty gluten free craft beer, a guaranteed safe, delicious beer to enjoy.
Beers Brewed by Holidaily Brewing Company
This list includes beers brewed currently, previously, or seasonally by Holidaily Brewing Company. Contact the brewery for current beer availability.
Name
Style
ABV
Availability
Wild Bill's Nonbarley Wine
American Barley Wine
9.5
Rotating
Riva Stout
Coffee Stout
7.0
Rotating
Sake Red
American Amber Ale / Red Ale
6.3
Rotating
Riley's Red
American Amber Ale / Red Ale
5.7
Rotating
Buckwit Belgian
Witbier
4.75
Rotating
Sassy Blonde
Golden or Blonde Ale
4.9
Rotating
Fat Randy's IPA
American IPA
5.0
Year-Round
Favorite Blonde Ale
Golden or Blonde Ale
5.0
Year-Round