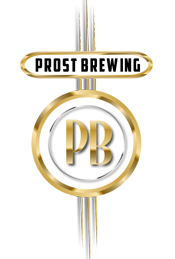 Description
Authentic German style beers brewed on an antique copper brewhouse.
History of the brewery:
The Brewery was made by the Ziemann GmbH in 1963. It was installed at the Bucher Bräu in the German city of Grafenau and used there until 1984. In 1984 it was overhauled and sold to Brauerei Hümmer of Breitengüßbach, Germany, a village in the Franconian region of Bavaria.
Brauerei Hümmer started brewing beer in the Franconian village of Breitengüßbach in 1642. The brewery served the town for over 350 years until the spring of 2011. It made several styles including Altfränkisches Dunkel Bier, a rare specialty beer that we will revive in Denver.
Prost also has a Fort Collins tasting room at 321 Old Firehouse Alley
Beers Brewed by Prost Brewing Company
This list includes beers brewed currently, previously, or seasonally by Prost Brewing Company. Contact the brewery for current beer availability.
| Name | Style | ABV | Availability |
| --- | --- | --- | --- |
| Prost: Maibock | Maibock / Helles Bock | 6.8 | Rotating |
| Prost: Dopplebock | Doppelbock | 8.9 | Seasonal |
| Prost: Altbier | Altbier | 5.0 | Rotating |
| Prost Pils | German Pilsener (Pils) | 4.6 | Year-Round |
| Weißbier | Hefeweizen / Weiss bier | 4.3 | Year-Round |
| Altfränkisches Dunkel Bier | Munich Dunkel | 5.2 | Year-Round |
| Prost: Kölsch | Kölsch | 4.6 | Rotating |
| Prost: Märzen Oktoberfest | Oktoberfest / Märzen | 5.5 | Seasonal |