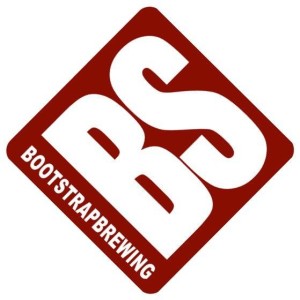 Description
Bootstrap Brewing is a kick @$$, independent craft brewery in Longmont Colorado. where you'll find us diligently brewing our award winning, fresh, delicious, craft beer which we supply to the best restaurants and liquor stores in Colorado.
Our goal is simple – we want to make really great beer and have a lot of fun. We also love to rock out and our beer enjoys the best classic rock 24 hours a day which is why it's so happy and delicious!  Did you notice that we have music pairings with our beer?
Beers Brewed by Bootstrap Brewing Company
This list includes beers brewed currently, previously, or seasonally by Bootstrap Brewing Company. Contact the brewery for current beer availability.
| Name | Style | ABV | Availability |
| --- | --- | --- | --- |
| BMF™ Red IPA | American IPA | 6.6 | Rotating |
| Taheati Wheati® | American Wheat Ale | 5.0 | Rotating |
| Duck, Duck Gose!™ | Gose | 4.8 | Rotating |
| Southern Hemi IPA | American IPA | 6.3 | Rotating |
| NutStrap™ Imperial Coffee Stout | Coffee Stout, Other Imperial Beer | 8.0 | Rotating |
| Cabana Boy™ | Vienna Lager | 5.1 | Rotating |
| Lush Puppy™ Juicy IPA | New England IPA | 6.5 | Rotating |
| Chillax® Pineapple Gold | Fruit Beer | 4.5 | Year-Round |
| Backfire® Chili | Chili Beer | 4.5 | Rotating |
| Skittish Ale™ | Scotch Ale / Wee Heavy | 6.0 | Seasonal |
| Gingerbread Ale | Christmas / Winter / Specialty Spiced Beer | 4.46 | Seasonal |
| Pumpkin Brown Ale | Pumpkin Beer | 4.46 | Seasonal |
| Oktoberfestbier | Oktoberfest / Märzen | 5.6 | Seasonal |
| Schwarzbier | Schwarzbier (black beer) | 5.5 | Seasonal |
| Bootstrap® Black IPA | Black IPA / American Black Ale | 6.0 | Year-Round |
| Wreak Havoc® Imperial Red | American Double / Imperial IPA | 8.5 | Year-Round |
| Red Beerd™ | American Amber Ale / Red Ale | 5.0 | Year-Round |
| Stick's Pale Ale™ | American Pale Ale | 5.5 | Year-Round |
| Boomer™ Brown | American Brown Ale | 5.1 | Year-Round |
| Flagstaff™ Amber | American Amber Ale / Red Ale | 5.6 | Year-Round |
| 1956 Golden Ale™ | Golden or Blonde Ale | 4.5 | Year-Round |
| Worthog™ Stout | Foreign Export Stout | 6.0 | Year-Round |
| Insane Rush® IPA | American IPA | 7.0 | Year-Round |