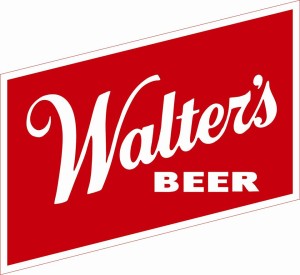 Description
Walter's Brewery existed in Pueblo, Colorado for almost 100 years and distributed its Walter's beer all over the country. The brewery closed in 1975. After almost 40 years, Walter's Beer is back! Now, Walter's Brewery is back as a microbrewery which is being produced and owned by Pueblo Natives.
Open for private parties on Sundays. Email waltersbeer@gmail.com for details.
Beers Brewed by Walter Brewing Company
This list includes beers brewed currently, previously, or seasonally by Walter Brewing Company. Contact the brewery for current beer availability.
| Name | Style | ABV | Availability |
| --- | --- | --- | --- |
| Walter's Bock | Bock | | Year-Round |
| Steel City | California Common / Steam Beer | | Year-Round |
| Volk's Weizen | American Wheat Ale | | Year-Round |
| Walter's Pueblo Chile Lager | Chili Beer | | Seasonal |
| Walter's Original Pilsner | German Pilsener (Pils) | | Year-Round |