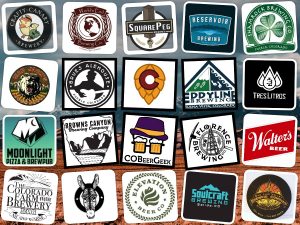 Do you love craft beer?  Want to get out and see the beautiful state of Colorado?  Want to visit far-flung Colorado breweries, but aren't sure how to go about it?  For those who answered "Yes!" to these questions, this is the second of a Colorado Brewery Tour article series that maps out a route of multiple breweries you can easily visit over an extended-weekend trip.  The first article was a Southwest CO Tour covering Pagosa Springs, Durango, & Cortez area breweries.
Denver is the starting point for each tour since the majority of Colorado Brewery List members are from this metropolitan area.  However, you can adjust the maps quite easily to start your tour from another location.  Each day includes a Google Maps™ link for that day's destinations.  These are a great springboard for planning your personal itinerary.
Most of the tours that I've designed are for a full three-day weekend.  This allows for full enjoyment of four to six breweries on each day with time to spare for other activities.  This tour does have an option to start on a Thursday in Pueblo, but that day can easily be moved to a separate one-day tour.
While I did not include each brewery's hours of operation, in many cases I start each day at the earliest opening brewery and finish it at the last to close location.  Before your tour, be certain to double check that the breweries you want to visit will be open at the time of your visit because operation hours have a tendency to change depending on season, holiday, and anticipated traffic volume.
The best way to undertake these tours is to have a designated driver, who you should shower with praise, free meals, and gifts.  Regardless, I have designed these tours to usually include no more than three or four breweries before checking into your hotel and then walking to the rest of the locations where you and your designated driver can enjoy yourselves fully.
For this tour, you'll visit all of the breweries in the southern central part of Colorado.  This encompasses the towns of Pueblo, Alamosa, Salida, Buena Vista, and nearby surrounding areas.  This is a long but very relaxed tour where you can spend enjoying the great outdoors along the way.
Thursday (6 Breweries in Canon City, Florence, Pueblo West, & Pueblo)
This day encompasses all of the breweries in the Pueblo area.  If you aren't able to make a 4-day weekend trip, you can easily do this in one day as a separate one day tour.

The very first stop on this brewery tour is in Cañon City.  There you begin at the end, World's End Brewing that is.  They have a new large outdoor patio, over 20 taps dedicated to their beer, and a full lunch/dinner menu.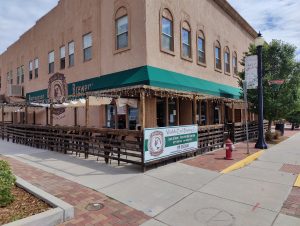 From Cañon City you will head down to Florence.  This town may be best known for the supermax prison nearby, but they also have a great brewery, Florence Brewing, which is a much better place to do time.  Always pouring a consistently high-end product to craft beer lovers and visitors to Florence, they cultivate an inviting environment where customer service and a quality product are at the heart of everything they do.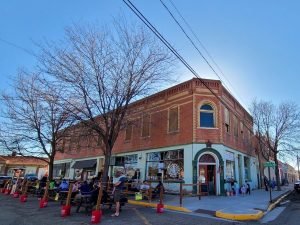 From Florence you will travel to Pueblo West to visit Reservoir Brewing, named after the nearby reservoir at Lake Pueblo.  They have a 3 bbl brewery with a small taproom that includes a full bar and a small food menu.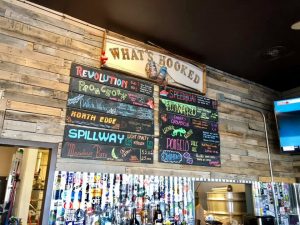 Next, after you settle into your place to stay in downtown Pueblo, you can walk to the final three breweries which are within a mile from each other.

The Walter Brewing Company has a rich history, starting in 1889 all the way to 1975 and during that time, they distributed their beer across the country.  In 2014, the current owners and Pueblo natives revived the name and some of the original recipes, such as Walter's Original, with the support of the original Walter family.  They also make several varieties of beers every generation of drinkers will appreciate – from Pueblo's forbearers who labored at the steel mill, to modern craft beer drinkers, artists, Bohemians, and bicyclists who keep Pueblo lively today.  All proof that some things never change with time and that great beer binds us all in good cheer!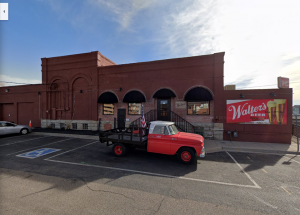 Next, I suggest a stroll along the lovely Pueblo Riverwalk upon which you will find Brues Alehouse.  Driven by craft beer, sustainable food, and live music, Brues Alehouse is proud to celebrate and harmonize new and old world arts. They embrace their cultural roots with a shared ambition to foster creativity, expression, and innovation within the brewing and culinary realm.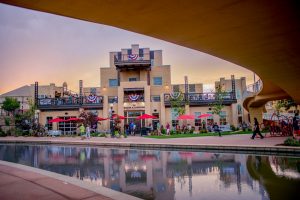 Finally, in the heart of historic Pueblo, Colorado, Shamrock Brewing Company is equal parts Irish pub, craft brewery, and restaurant, making them a truly unique stop.  The food is great, the beer is world class, and the craic is outstanding!  Craic (pronounced crack) is a Gaelic word, meaning a fun, friendly and exuberant atmosphere.  They also offer an extensive list of top-shelf Irish and Scotch whiskeys.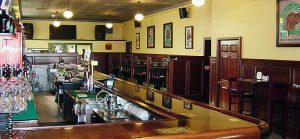 Friday (4 Breweries in Walsenburg, La Veta, & Alamosa)
Friday features the Alamosa breweries.

Note:  If you skipped the optional Thursday brewery tour, that only adds to the time that it will take you to get to Pueblo.
Before heading over the pass into the San Luis Valley, visit Canary Craft Brewery in Walsenburg.
"We are a tiny team of craftswomen with a penchant for quality brews, cocktails, and great times! Our sensational small batch brews are made right here in the shadows of the beautiful Spanish Peaks and owner, Aubrey, creates prohibition-inspired cocktails from foraged and locally grown herbs, spices, and botanicals. Between our fresh brews, inspiring cocktails, and funky fresh mocktails there's something for everyone to enjoy! Join us for a wicked good libation and remember our Dirty Bird's motto: "Never die for the Man!" – Aubrey Lykins, Owner/Manager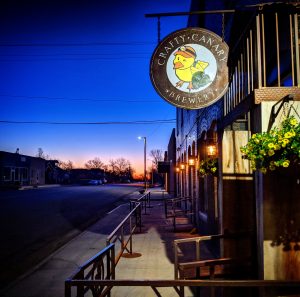 Up next is Mountain Merman Brewing Company.  Opening in July of 2022, JD & Jen moved from Denver to open this magical spot in the small town of La Veta.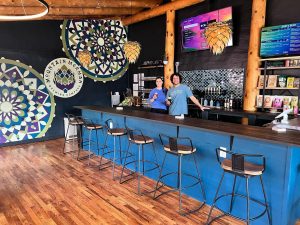 Before visiting the three other breweries planned for the day, be sure to take advantage of any extra time by enjoying the beauty and fun that South Central Colorado has to offer.  Take a detour and try sliding down the tallest sand dunes in the United States at the Great Sand Dunes National Park & Preserve.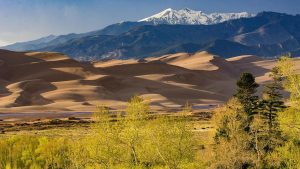 Keeping with the outdoor mood, just south of Alamosa is The Colorado Farm Brewery which is home to the Colorado Malting Company.  Their "estate" beers are made from their grains, their hops, their well water, and a yeast strain cultivated on the farm.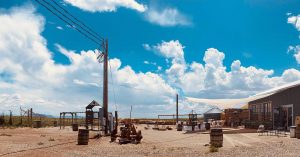 Next you will head into the town of Alamosa where you will find the last two breweries almost next door to each other.
"The San Luis Valley Brewing Company offers the southern Colorado traveler a unique and diverse experience in comparison to other brewery stops.  While a selection of 16 great craft beers is reason enough to stop, our establishment also offers a full menu, full bar, indoor and outdoor dining options, all in a beautifully restored historic space." – Scott Graber, Owner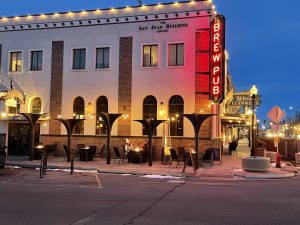 At Spare Keg Brewerks, all of their beers include barley grown by co-owner, Derek Heersink, and malted locally within the San Luis Valley.  Their beers are carefully crafted with this agrarian lineage in mind to showcase the journey of ingredients from the field to your glass.  They proudly focus on lager brewing to highlight the quality of the ingredients coming from the local agriculture.  Hop heads, need not fret as they love to brew quality ales with the same attention to detail and homage to the grower.  (Previously called Square Peg as seen in the logo collage.)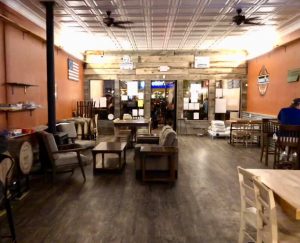 Saturday (5 Breweries in Crestone, Poncha Springs, & Salida)
Saturday is a relaxing day with lots of time to explore before touring the breweries in and near Salida.
The first stop is at T Road Brewing Company in the tiny town of Crestone, which at a population of 138 is the smallest town with a brewery in Colorado. T Road's atmosphere has a vintage appeal from the 1930's. There is an adult casual Parlor & Piano room that features music venues. Additionally, they have family and casual dining inside and on the outdoor patio.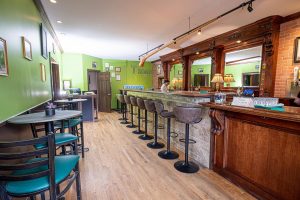 Since these next four breweries are close together, you will have plenty of time to enjoy the day exploring.  I suggest a hike (or mountain biking) on one of the many trails in the area.  Here is a great list of the best trails in Salida.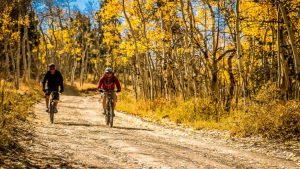 When you are ready for a beer, the first stop is Elevation Beer Co.  This is one of my favorite breweries in the state and an obligatory stop even when just passing through to get to the western side of Colorado.  Some of my favorites include their amazing Apis IV Quad aged in red wine barrels and their Oil Man Imperial Stout.
"The taproom at Elevation Beer Co features familiar staples like First Cast IPA and 8 Second Kolsch along with a bunch of cool one-offs, collab brews, and rotating cask ales. Our location is a perfect pit stop for folks road tripping through the state, and is the place to re-hydrate and re-fuel after riding the Monarch Crest MTB trail." – Andy Astor, Keg Orator at Elevation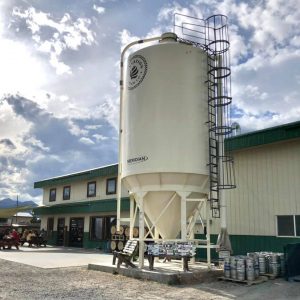 Next stop is Soulcraft Brewing along Highway 50.  Owner Mike LaCroix states, "The name is something I've been thinking about for a while now, years in fact. The name initially came from a Bad Brains song, Soul Craft. To me the song and lyrics represents a way of life, being grateful, and striving to be your best."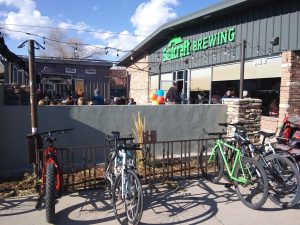 Heading into downtown, you'll find Moonlight Pizza & Brewpub where their motto is, "A Community Center Need Only Serve Great Pizza."  They definitely do that, along with serving some tasty beers.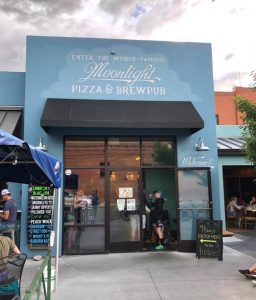 Finally, next to the Riverside Park is Tres Litros Beer Co, an outstanding new addition to the Salida brewing scene.
"At Tres Litros Beer Co. we strive to provide thoughtfully crafted beers and community enrichment. Through local reinvestment, eco-conscious sustainability, and cultural and environmental support, we aim to make lasting improvements in the town of Salida and the surrounding outdoors. We provide engaging beers in a setting designed for appreciation and comradery for those who work hard and play hard. This is our labor – for our own tres litros."  – Jason Maxwell, Co-owner/founder at Tres Litros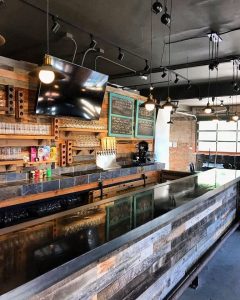 If you're up for one more stop, just across the park is Salida Brewing Company, a contract brewery which has a taproom at the Boathouse Cantina.
Sunday (5 Breweries in Buena Vista, Fairplay, & Bailey)
Finishing up the South Central tour are breweries along Highway 285 along your route home.
A great start to your last day of a fun filled weekend would be a rafting trip with Rocky Mountain Outdoor Center.  Located just north of Salida, they offer a wide variety of adventures.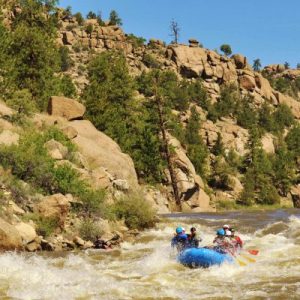 The biggest reason that I recommend this company in particular is that they are also the home of Browns Canyon Brewing.  Some of the partners running RMOC had the wonderful idea of not only having a taproom to enjoy local brews after a run down the river, but also to brew some of their own.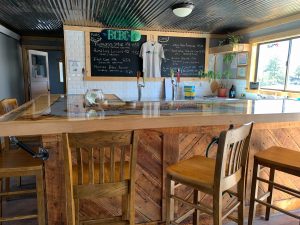 Just up the road is Eddyline Brewery & Taproom.  Since 2009, they have been focused on creating unique ales and lagers of the highest-quality while representing Colorado's outdoor enthusiasts.  Situated in Buena Vista, Colorado along the Collegiate Peaks and Arkansas River, their micro-brews are inspired by the beauty and wonder of the outdoors and exhilarating adventures surrounding them.  Another great option besides their main brewery location is the Eddyline Restaurant at Southmain near the banks of the Arkansas River.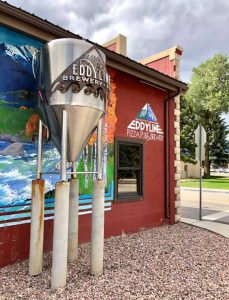 Heading back toward Denver on Highway 285 in the town of Fairplay is South Park Brewing, which at 9953 feet is the second highest elevation point for a Colorado brewery.
"South Park Brewing is a great stop over or destination in your travels through Fairplay, CO.  We offer a variety of 14 drafts along with a great selection of beer for carry out.  We also have a small food menu of street tacos, burritos, bbq sandwiches and nachos.  We are located at the junction of Hwy 9 and 285 next to Ace Hardware." – Paul Kemp, South Park Brewing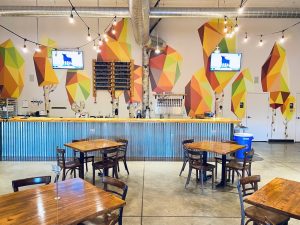 Also in South Park is HighSide Brewing II, a second location of HighSide Brewing based in Frisco.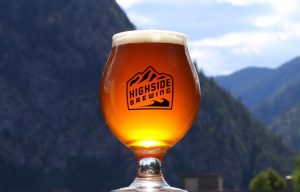 After heading over Kenosha Pass into Platte Canyon you'll find Mad Jack's Mountain Brewery in the community of Bailey. At Mad Jack's you'll find a welcome atmosphere, a great patio to enjoy the day, along with some good beers.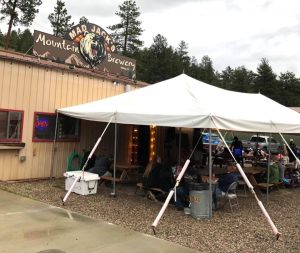 Note:  Another option after Eddyline if you want to take a different route home is to take Highway 24 toward Woodland Park and visit Funky Town Brewing in Florissant and Paradox Beer in Divide.  See more about these breweries at the end of my Southwest CO Tour article.  (If you do this, you'd get all three of the smallest Colorado town breweries in one trip!)
I hope you enjoy your trip through the South Central part of Colorado and all of the great breweries in the area.  If you take this tour or a similar route, please drop us a line and let us know how it went!
A big thank you to Colorado Beer Guy for the use of many of his photos.
Next Up:  San Juan Mountain Tour featuring all of the breweries in Ridgway, Ouray, Silverton, Telluride, & Lake City.