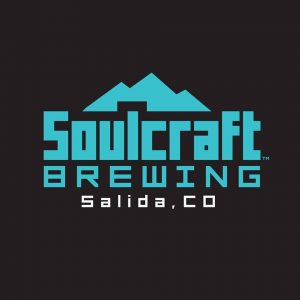 Description
Brewery in Salida, Colorado that focuses on fresh craft beer in a relaxed environment. Featuring 16 beers on tap in a comfortable tasting room and beer garden.
(Originally named Hubbub Brewing)
Beers Brewed by Soulcraft Brewing
This list includes beers brewed currently, previously, or seasonally by Soulcraft Brewing. Contact the brewery for current beer availability.
| Name | Style | ABV | Availability |
| --- | --- | --- | --- |
| Lemon Wheat | American Wheat Ale | 4.6 | Seasonal |
| Fresco y Seco | Chili Beer | 5.8 | Year-Round |
| Moon Itcher Helles | Munich Helles | 4.5 | Year-Round |
| New School ESB | Extra Special / Strong Bitter (ESB) | 6.0 | Year-Round |
| Robust Porter | American Porter | 6.5 | Year-Round |
| All Mountain Amber | American Amber Ale / Red Ale | 6.0 | Year-Round |
| Coconut Milk Stout | Milk Stout | 4.6 | Year-Round |
| Hefeweizen | Hefeweizen / Weiss bier | 4.5 | Seasonal |
| High and Unstable | Doppelbock | 9.0 | Seasonal |
| Loud Uncle | Old Ale | 9.0 | Seasonal |
| Simm'a Down | Coffee Stout | 6.0 | Seasonal |
| Sticky Pils | German Pilsener (Pils) | 6.0 | Year-Round |
| X-Ray IPA | American IPA | 7.0 | Year-Round |
| Type 2 Pale Ale | American Pale Ale | 6.0 | Year-Round |
| Green Chile Ale | Chili Beer | 5.2 | Rotating |
| Work Release Pale Bock | Maibock / Helles Bock | 8.0 | Seasonal |