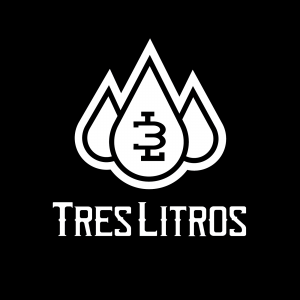 Description
Blood, Sweat, & Beers
For as long as beer has existed, the laborers and field hands were given three liters of their extremely local beer as part of a day's work. The beer was safer to drink than the water, and kept the locals in good health to work hard. We offer beer to those who work hard and those who play in our fields, mountains, and rivers.
Beers Brewed by Tres Litros Beer Company
This list includes beers brewed currently, previously, or seasonally by Tres Litros Beer Company. Contact the brewery for current beer availability.
| Name | Style | ABV | Availability |
| --- | --- | --- | --- |
| Black Strap Tropical Stout | American Stout | 5.3 | Rotating |
| Boat Soda Grisette | Historical Beer | 4.5 | Rotating |
| Bristlecone DIPA | American Double / Imperial IPA | 8.5 | Rotating |
| Peach Pit Wit | Fruit Beer | 4.8 | Rotating |
| Operation Dark Snake | Baltic Porter, Smoked Beer | 6.0 | Rotating |
| Riverside Pale Ale | American Pale Ale | 5.9 | Year-Round |
| Suds | Czech Pilsener | 4.6 | Rotating |
| Strawberry Diesel Sour | Sour Ale | 4.5 | Rotating |