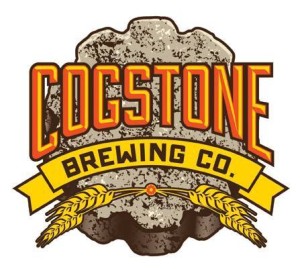 Description
Brewpub serving VPN style pizza, Belgian style, hand-cut, twice fried, duck-fat fries, burratas, beignets, pretzels, beer cheese.
Cogstones are an ancient artifact from the American Southwest. They have been found along the Santa Ana River and some are believed to date from 3500 BC. Chemical evidence of fermented barley, coincidentally, has been found dating to around the same time. The Cogstone's function remains an enigma like the origin of ancient beer. No one knows exactly how beer was invented, but the process has been evolving ever since. We at Cogstone, are just another "cog" in the quest to produce the perfect pint. Using history and the senses, our goal is to produce classic styles with a twist of the new. The resultant product will approach the upper limits on the continuum of perfection.
Cogstone Brewing finds a few standouts with beer and pizza by Colorado Springs Independent – 06 Apr 2016
Cogstone Brewing opens by Colorado Springs Independent – 17 Feb 2016
Beers Brewed by Cogstone Brewing Company
This list includes beers brewed currently, previously, or seasonally by Cogstone Brewing Company. Contact the brewery for current beer availability.
| Name | Style | ABV | Availability |
| --- | --- | --- | --- |
| IPA | American IPA | 7.0 | Year-Round |
| Kolsch | Kölsch | 5.1 | Year-Round |
| Irish Red | Irish Red Ale | 5.5 | Year-Round |
| Oatmeal Stout | Oatmeal Stout | 5.0 | Year-Round |
| Barley Stout | American Double / Imperial Stout | 8.2 | Seasonal |
| Belgian Blonde Ale | Belgian Blonde Ale | 7.0 | Seasonal |
| Belgian Witbier | Witbier | 5.1 | Seasonal |
| Belgian Pale Ale | Belgian Pale Ale | 5.5 | Seasonal |
| Belgian Tripel | Belgian Tripel | 9.5 | Seasonal |
| Belgian Dubbel | Belgian Dubbel | 7.2 | Seasonal |
| Belgian Dark Strong Ale | Belgian Dark Strong Ale | 10.0 | Seasonal |
| Gratzer | Smoked Beer | 4.0 | Seasonal |
| COS Common | California Common / Steam Beer | 5.0 | Seasonal |
| N. German ALT | Altbier | 5.2 | Seasonal |
| German Weissbier | Hefeweizen / Weiss bier | 5.3 | Seasonal |
| Apricot Wheat | Fruit Beer | 5.5 | Seasonal |
| Passion Fruit Wheat | Fruit Beer | 5.5 | Seasonal |
| Cream Ale | Cream Ale | 5.6 | Seasonal |
| Cucumber Cream | Cream Ale | 6.0 | Seasonal |
| Chips & Salsa | Cream Ale | 6.0 | Seasonal |
| Maple Bacon Porter | Brown Porter | 5.4 | Seasonal |
| Raspberry Gose | Gose | 5.0 | Seasonal |
| Pineapple Gose | Gose | 5.0 | Seasonal |
| Brown | American Brown Ale | 6.0 | Seasonal |
| Raspberry Brown | Fruit Beer | 6.0 | Seasonal |
| Pumpkin Brown | Pumpkin Beer | 6.0 | Seasonal |
| Chai Brown | American Brown Ale | 6.0 | Seasonal |
| Hazelnut Brown | American Brown Ale | 6.0 | Seasonal |
| Coconut Brown | American Brown Ale | 6.0 | Seasonal |
| Orange Chocolate | American Brown Ale | 6.0 | Seasonal |