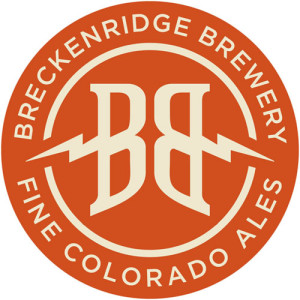 Brewery Details
2990 Brewery Ln.
Littleton, CO 80120
800-328-6723
www.breckbrew.com/
Hours:
Daily: 11:00am-9:00pm
Visitors:
Visitors Welcome
Tours:
By Appointment
,
Scheduled
,
Tour Fee
Thursday through Monday. Reservations required. Walk-in tours are Saturday only from 2:00PM to 5:00PM. Visit website to make reservations.
Food:
Full Service Restaurant
,
Gluten Free Food
Other drinks:
Full bar
,
Guest Beers
,
Non-alcoholic
Beer to go:
Growlers
,
Kegs
Merchandise:
Beanies
,
Bottle openers
,
Gift Cards
,
Glassware
,
Hats
,
Hoodies
,
Other
,
Shirts
,
Stickers
Parking:
Parking Lot
Dog Friendly?
Patio Only
Outdoor seating/Patio:
Opening Date:
December 1, 1992
Description
With its new farm-inspired brewery campus open, the brewery projects 30% growth in volume and the flexibility to produce more small-batch beers, exciting collaborations, and interesting one-offs. In addition to the 76,000 square-foot brewery, cellar, and warehouse buildings, the campus includes its Farm House restaurant, which provides an open and welcoming visitor experience with a farm-to-table menu, an outdoor beer garden and music venue, and a world-class tour program.
Breckenridge Brewery sold to giant Anheuser-Busch's "High End"  by The Denver Post – 22 Dec 2015
Breckenridge Brewery Opens Twelve-Acre, $36 Million Littleton Campus on Sunday by Jonathan Shikes of Westword – 18 June 2015
Beers Brewed by Breckenridge Brewery
This list includes beers brewed currently, previously, or seasonally by Breckenridge Brewery. Contact the brewery for current beer availability.
| Name | Style | ABV | Availability |
| --- | --- | --- | --- |
| Breck Lager | Standard American Lager | 4.5 | Year-Round |
| Mango Mosaic | American Pale Ale | 5.5 | Year-Round |
| Amber Rye IPA | Rye Beer | 6.4 | Seasonal |
| Apricot Lager | Fruit Beer | 4.8 | Seasonal |
| Salted Caramel Brown Ale | American Brown Ale | 6.5 | Seasonal |
| Maibock | Maibock / Helles Bock | 7.0 | Seasonal |
| Kolsch Style Ale | Kölsch | 4.5 | Seasonal |
| Barrel Aged 72 Imperial | American Double / Imperial Stout, Wood / Barrel Aged Beer | 7.2 | Special Release |
| Barleywine Batch #2 | American Barley Wine, Wood / Barrel Aged Beer | 10.4 | Special Release |
| 471 IPA Barrel Series | American Double / Imperial IPA, Wood / Barrel Aged Beer | 9.7 | Special Release |
| Silver Salmon | American Pale Lager | 4.86 | Special Release |
| Twenty Five | Other Imperial Beer, Vanilla Porter, Wood / Barrel Aged Beer | 9.8 | Special Release |
| Holidale | Christmas / Winter / Specialty Spiced Beer, Wood / Barrel Aged Beer | 8.8 | Seasonal |
| Buddha's Hand | Witbier | 5.4 | Special Release |
| Fresh Hop Pale Ale | Wet Hop Beer | 6.8 | Special Release |
| Hoppy Amber Ale | American Amber Ale / Red Ale | 6.1 | Special Release |
| Hoppy Brown Ale | American Brown Ale | 6.4 | Special Release |
| Belgian Style Pale Ale | Belgian Pale Ale | 6.5 | Special Release |
| Ophelia Hoppy Wheat | American Wheat Ale | 6.0 | Seasonal |
| Breck IPA | American IPA | 6.3 | Year-Round |
| Barleywine Batch #1 | American Barley Wine, Wood / Barrel Aged Beer | 10.1 | Special Release |
| Breckenridge: Twenty | Extra Special / Strong Bitter (ESB), Wood / Barrel Aged Beer | 7.8 | Special Release |
| Breckenridge: ESB | Extra Special / Strong Bitter (ESB), Strong Ale | 7.8 | Special Release |
| 72 Imperial | American Stout, Other Imperial Beer | 7.2 | Special Release |
| 471 Small Batch IPA | American Double / Imperial IPA | 9.2 | Special Release |
| Regal Pilsner | Other Imperial Beer, Pilsener | 7.0 | Special Release |
| Summerbright Ale | American Pale Ale, American Wheat Ale | 4.5 | Seasonal |
| Breckenridge: Christmas Ale | Christmas / Winter / Specialty Spiced Beer, Strong Ale | 7.4 | Seasonal |
| Breckenridge: Autumn Ale | Old Ale | 6.7 | Seasonal |
| Breckenridge: NVP | Nitro, Vanilla Porter | 4.7 | Year-Round |
| Breckenridge: Oatmeal Stout | Oatmeal Stout | 4.95 | Year-Round |
| Breckenridge: Vanilla Porter | Vanilla Porter | 4.7 | Year-Round |
| Agave Wheat | Spice / Herb / Vegetable Beer | 4.2 | Year-Round |
| Lucky U IPA | American IPA | 6.2 | Year-Round |
| Avalanche Ale | American Amber Ale / Red Ale | 4.4 | Year-Round |