Good Day and Good Beer! The season of beer festivals is back and the opening bell was rung by none other than Collaboration Fest brought to you by the Colorado Brewers Guild.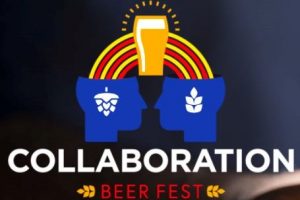 With 100+ beers and 120+ breweries represented, (and 15 of those being out of state collaborators!) this year's Collab Fest was an incredible return to the festival season after a two-year hiatus.
Colorado Brewery List even got in on the collab action this year with our friends at Burns Family Artisanal Ales. "Media Frenzy," a West Coast Style Triple IPA, was a collaboration with the Colorado Beer Media, including: Living A Stout Life, Steve Staeger of Next with Kyle Clark, Focus on the Beer, PorchDrinking.com, Colorado Beer Guy, Boulder Weekly, Colorado Beer Geek, and saisonsandsours.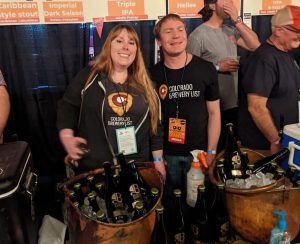 For the last couple of years, Collab Fest has been held in hotel ballrooms, but between increasing attendance and brewery participation, the event has grown well past capacity at any of the previous venues. This year, the fest was held at the Fillmore Auditorium in Denver, expanding the space for the event to grow and thrive. This also meant more bathrooms and shorter lines. Only at the height of the event were there any real traffic jams. The tiered levels of the venue provided a few different areas to congregate away from the buzz of the main floor. One such space was the On Tap Credit Lounge located on the stage with seating, cold bottles of water, and a prize wheel waiting to be spun. It was fun to overlook the crowd of fellow beer fans and think about all the famous performers who have had the same vantage point. In years past, Collab Fest has stood out with full sized glassware as the chosen vessel but this year, a much more manageable 4 oz. taster glass was distributed.
Without further ado, let's talk about the beer that went into our glasses. We at Colorado Brewery List got together and talked about our favorites.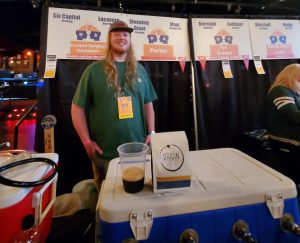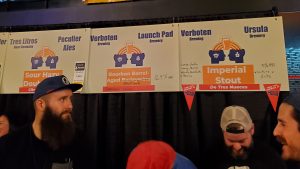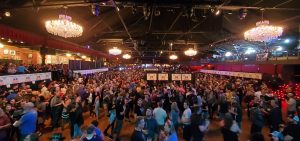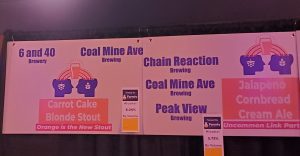 Of course, I would be remiss to forget the one thing that stood out above all else at Collab Fest this year. The reentry of the social beer drinking experience. Hugs and handshakes, selfies with heads smushed together, and the clinking of taster glasses. Everyone in the same room again to celebrate the one thing we all love: beer. Collaboration Fest has always been one of the best festivals Colorado has to offer, but I think "Collaboration" meant a little more to all of us this year.