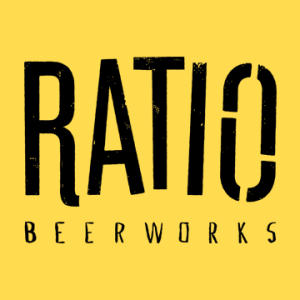 Brewery Details
2920 Larimer St.
Denver, CO 80205
303-997-8288
ratiobeerworks.com
Hours:
Sun-Wed: 12:00pm-11:00pm :: Thurs-Sat: 12:00pm-12:00am
Visitors:
Visitors Welcome
Tours:
On Request
Food:
Food Trucks
,
Snacks
Other drinks:
Kombucha
Beer to go:
Crowlers
,
Growlers
Merchandise:
Beanies
,
Gift Cards
,
Glassware
,
Hats
,
Hoodies
,
Shirts
,
Stickers
Parking:
Street Parking
Dog Friendly?
Patio Only
Outdoor seating/Patio:
Yes
Opening Date:
February 14, 2015
Shuttle Services:
DRiNk RiNo
Description
Ratio Beerworks harmonizes flavor, atmosphere, and community. At Ratio, we know that our differences, especially when properly balanced, make us that much stronger. Though originally meeting in the world of independent music, we have a widely varied past from brewing to business, branding to sales, marketing to product development. Having played in touring bands and run record labels, we share a passion for independent thinking, community and the D.I.Y. spirit.
Our brewery is rooted in an ethic of excellence, innovation, and meticulous crafting. Beer offerings feature both a consistent experience through flagship brews while also providing a rotation of seasonal and artisanal options for those whose favorite beer is the next great one they will taste.
Community Driven: A Chat with Jason zumBrunnen of Ratio Beerworks by The Hop Review – 22 Sep 2016
Brewery Showcase | Ratio Beerworks by Tristan Chan of PorchDrinking.com – 12 Feb 2016
Beers Brewed by Ratio Beerworks
This list includes beers brewed currently, previously, or seasonally by Ratio Beerworks. Contact the brewery for current beer availability.
| Name | Style | ABV | Availability |
| --- | --- | --- | --- |
| Antidote | American IPA | 7.0 | Rotating |
| New Wave | Berliner Weissbier | | Seasonal |
| Genius Wizard | Russian Imperial Stout | 11 | Rotating |
| Hold Steady with Coffee | Scotch Ale / Wee Heavy | 7.5 | Rotating |
| Domestica | Golden or Blonde Ale | 4.9 | Year-Round |
| Dear You | Saison / Farmhouse Ale | 5.5 | Year-Round |
| Hold Steady | Scotch Ale / Wee Heavy | 7.5 | Year-Round |
| Repeater | American Pale Ale | 6.1 | Year-Round |