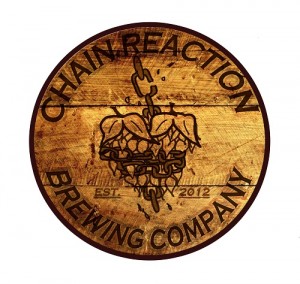 Description
With every action there is a reaction. For us a strong foundation of dedication to trades such as mechanics, ironwork and carpentry was laid early in life. With the love of these trades the need to create was always a must and that is what brings us to this point of wanting to share our beers with the public. We never focus on pleasing just one style since we love just about all of them and while not every beer we brew will be the perfect student in its category it will be one that will get the craft beer loving palate craving more with each sip.
Chain Reaction is a nanobrewery in the south Denver Metro area all about making great beer and having good times. 16 different brews on tap and ready.
Beers Brewed by Chain Reaction Brewing
This list includes beers brewed currently, previously, or seasonally by Chain Reaction Brewing. Contact the brewery for current beer availability.
| Name | Style | ABV | Availability |
| --- | --- | --- | --- |
| Chain Reaction: Amber Ale | American Amber Ale / Red Ale | | Rotating |
| Cilantro Serrano Lime Wheat | Spice / Herb / Vegetable Beer | | Rotating |
| Chain Reaction: English Mild | English Mild | | Rotating |
| Oatmeal Brown Ale | American Brown Ale | | Rotating |
| Chain Reaction: Barley Wine | American Barley Wine | | Rotating |
| Chain Reaction: Black IPA | Black IPA / American Black Ale | | Rotating |
| Chain Reaction: Blonde Ale | Golden or Blonde Ale | | Seasonal |
| Chain Reaction: American Pale Wheat | American Pale Ale, American Wheat Ale | | Seasonal |
| Chain Reaction: Rye IPA | Rye Beer | | Seasonal |
| Lemon IPA | American IPA | | Seasonal |
| Crème Brulee Imperial Milk Stout | Milk Stout, Other Imperial Beer | | Seasonal |
| Chain Reaction: Belgian Rye Stout | Rye Beer | 8.5 | Seasonal |
| Chain Reaction: Porter | American Porter | 7.5 | Seasonal |
| Orange Cream Ale | Cream Ale | 5.5 | Rotating |
| Chain Reaction: Red Ale | American Amber Ale / Red Ale | 5 | Year-Round |
| Chain Reaction: Pale Ale | American Pale Ale | 6.4 | Rotating |
| Pink Peppercorn Saison | Saison / Farmhouse Ale | 6.2 | Rotating |
| Chain Reaction: IPA | American IPA | 7 | Year-Round |