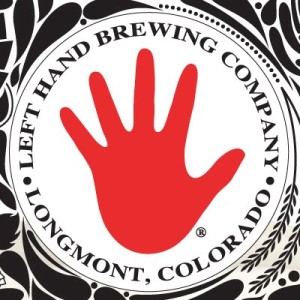 Brewery Details
1265 Boston Ave.
Longmont, CO 80501
303-772-0258
lefthandbrewing.com/
Hours:
Mon-Sat: 12:00pm–9:00pm :: Sun: 12:00pm-8:00pm
Visitors:
Visitors Welcome
Tours:
By Appointment
,
Scheduled
Mon–Fri: 1:15pm, 2:15pm & 3:15pm :: Sat: 12:15pm, 1:15pm, 2:15pm & 3:15pm :: Sun: 1:15pm, 2:15pm & 3:15pm
Food:
Bring Your Own / Order In
Other drinks:
Beer to go:
Bottles or cans
Merchandise:
Beanies
,
Bottle openers
,
Glassware
,
Hats
,
Hoodies
,
Koozies
,
Mugs
,
Other
,
Shirts
,
Stickers
Parking:
Parking Lot
Dog Friendly?
No Dogs Allowed
Outdoor seating/Patio:
Yes
Opening Date:
September 1, 1993
Shuttle Services:
Brewhop Trolley
Description
Too much of any one activity leaves you missing out on another, always wondering if the other was better. A healthy dose of all things in a balanced way keeps your right brain feeling good and the left brain knowing it's all good. We believe the same to be true with craft beer. Everyday we strive for that perfect balance between malt and hops, from our lightest to our darkest–allowing a unique flavor experience in every bottle. From a golden crisp Polestar Pilsner to a roasty, black Wake Up Dead Imperial Stout, our balanced portfolio of handcrafted ales & lagers will keep your mind and your palate in a happy state of equilibrium. Now, we can talk about our beers all day, but we'd rather sit back and drink one with you. Next time you're in town, swing by our Tasting Room for a tour, a few pints, and a great deal of balanced befuddlement about life. See you soon!
Left Hand Brewing Co. | Fade to Black by PorchDrinking.com – 25 July 2017
Fighting the Tide — Left Hand Brewing in Longmont, Colorado by Good Beer Hunting – 15 Mar 2017
6 Questions for Left Hand Brewing, America's King of Nitro Beer by Paste magazine – 20 June 2016
"Money Is Not the Goal": Left Hand Brewing Converts to Employee Ownership by Jonathan Shikes of Westword – 2 July 2015
Q+A with Left Hand Brewing: Nitro Stouts by Craft Beer & Brewing Magazine
Beers Brewed by Left Hand Brewing Company
This list includes beers brewed currently, previously, or seasonally by Left Hand Brewing Company. Contact the brewery for current beer availability.
| Name | Style | ABV | Availability |
| --- | --- | --- | --- |
| Extrovert | American IPA | 7.1 | Rotating |
| Wicked Juju | Other Imperial Beer, Spice / Herb / Vegetable Beer | 6.4 | Special Release |
| Bittersweet | American Double / Imperial Stout, Coffee Stout, Milk Stout | 8.9 | Special Release |
| Hard Wired Nitro | Coffee Porter, Nitro | 6.0 | Seasonal |
| Introvert Session IPA | American IPA | 4.8 | Seasonal |
| TNT Weizen Doppelbock | Doppelbock | 7.9 | Special Release |
| Jalapeño Cream Ale | Chili Beer | 6.2 | Rotating |
| Safety Round, Round 3 | American Pale Ale | 4.8 | Special Release |
| Hopfenweiss | Hefeweizen / Weiss bier | 5.3 | Rotating |
| Great Juju | Other Imperial Beer, Spice / Herb / Vegetable Beer | 7.2 | Seasonal |
| Widdershins Barleywine | English Barley Wine, Wood / Barrel Aged Beer | 10.7 | Special Release |
| Twin Sisters | American Double / Imperial IPA | 9.6 | Special Release |
| St. Vrain Tripel | Belgian Tripel | 9.3 | Special Release |
| Smokejumper | American Porter, Other Imperial Beer, Smoked Beer | 8.8 | Special Release |
| Safety Round, Round 2 | American Amber Ale / Red Ale | 6.5 | Special Release |
| Homefront IPA | American IPA | 6.60 | Special Release |
| Chainsaw Ale | Extra Special / Strong Bitter (ESB), Other Imperial Beer | 9.4 | Special Release |
| Beer Week Sauce | Coffee Porter | 6.0 | Special Release |
| Oak Aged Wake Up Dead | Russian Imperial Stout, Wood / Barrel Aged Beer | 10.2 | Special Release |
| Ambidextrous Ale, #5 | Altbier | 7.4 | Special Release |
| Ambidextrous Ale, #6 | Doppelbock, Smoked Beer | 7.5 | Special Release |
| Warrior IPA | American IPA, Wet Hop Beer | 6.9 | Seasonal |
| Left Hand: Oktoberfest Märzen Lager | Oktoberfest / Märzen | 6.6 | Seasonal |
| Fade to Black, Vol. 5 | Black IPA / American Black Ale | 7.8 | Seasonal |
| Fade to Black, Vol. 4 | Black IPA / American Black Ale | 6.5 | Seasonal |
| Fade to Black, Vol. 3 | Chili Beer | 7.2 | Seasonal |
| Fade to Black, Vol. 2 | Baltic Porter, Smoked Beer | 7.8 | Seasonal |
| Fade to Black, Vol. 1 | Foreign Export Stout | 8.5 | Seasonal |
| Good Juju | Spice / Herb / Vegetable Beer | 4.5 | Seasonal |
| Wake Up Dead Nitro | Nitro, Russian Imperial Stout, Wood / Barrel Aged Beer | 10.2 | Year-Round |
| Wake Up Dead | Russian Imperial Stout, Wood / Barrel Aged Beer | 10.2 | Year-Round |
| Stranger Pale Ale | American Pale Ale | 5 | Year-Round |
| Sawtooth Ale Nitro | Extra Special / Strong Bitter (ESB), Nitro | 5.3 | Year-Round |
| Sawtooth Ale | Extra Special / Strong Bitter (ESB) | 5.3 | Year-Round |
| Polestar Pilsner | German Pilsener (Pils) | 5.5 | Year-Round |
| Left Hand: Milk Stout | Milk Stout | 6 | Year-Round |
| Left Hand: Milk Stout Nitro | Milk Stout, Nitro | 6 | Year-Round |
| Black Jack Porter | English Porter | 6.8 | Year-Round |
| 400 Pound Monkey IPA | English IPA | 6.8 | Year-Round |