Happy Pride 2022!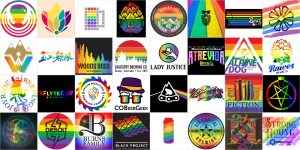 The LGBTQ+ community has had a longtime friend in the Colorado brewing industry.  Here are some of the Colorado breweries that are proudly showing their support through events, rainbow-themed merch, special beer releases, and an outpouring of love for the entire LGBTQ+ community.
This is a living article in which I will add more information throughout Pride month as I find out about it.
*************
Queer Owned Colorado Breweries
*************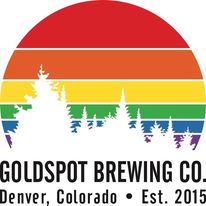 Goldspot is a fabulous craft brewery in Denver's Berkeley/Regis neighborhood with traditional ales and lagers and some not so much.
They strive to create a sense of community, a place to be known, to gather, to celebrate and to feel at home.
They hope their eclectic, balanced, and lovingly-crafted beer will bring people together to share in this wild adventure of living, and living well.
Kelissa Herber is their head brewer and sole-owner.
From Bartender to Owner: How Kelissa Hieber Made Goldspot Her Own by Jonathan Shikes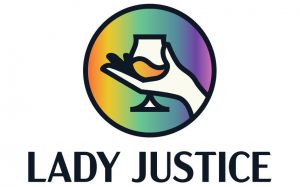 The Lady Justice Brewing Company was dreamed up by Betsy Lay, Kate Power, and Jen Cuesta during their 2010 service in AmeriCorps – asking the question "why can't we brew beer and give back to our community?" What began as a small operation on a custom-built homebrew system in a tiny storage space has grown into a flourishing taproom and movement.
Today, Lady Justice Brewing is a community-focused brewery dedicating time, space, and money to nonprofits and community partners that support and empower women and girls in the state of Colorado. Our giving is focused in two direct ways: through our Community-Supported Beer (CSB) memberships with 100% of profits over cost going directly to nonprofit partners, and through the fabric of the taproom community, highlighting opportunities to volunteer, collaboration brews, and more.
Betsy Lay is their co-owner and brewer.
Betsy Lay: Brewer and Philanthropist by Lorne Fultonberg of University of Denver Magazine
Lady Justice Takes Over Longtime Brewery Space on East Colfax in Aurora by Jonathan Shikes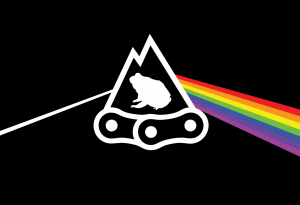 Mountain Toad Brewing is a small microbrewery in Golden specializing in handcrafted, creative beers.
Their focus is on providing a place for the community to gather and unwind.  The taproom offers a quaint and comfortable atmosphere for locals and visitors alike to grab a pint and make a new friend.
Good vibes and high fives are always on tap.
Mountain Toad is owned by Thad Briggs & his partner Brian Vialpando
All in the (Chosen) Family by Holly Regan
*************
Going to Breweries with Pride
*************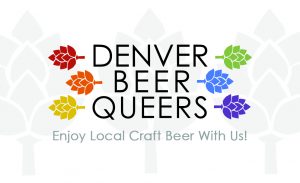 The Denver Beer Queers MeetUp group (also on Facebook here) is a bunch of LGBTQ+ craft beer enthusiasts! Our goal is to encourage like-minded individuals to come out, make some new friends, and hoist a few pints of some tasty local craft beers. This meetup group has regular gatherings (2-4 times a month) at various Denver area craft breweries.  As a group we have been to over 100 different breweries!  All members of the LGBTQ+ community, and our straight allies, are welcome to come and hang out.
*************
Pride Events
*************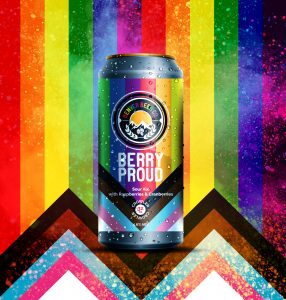 Kickoff pride month with us at our Platte Street taproom on June 1! Hosted by Ximena Latinx, this party will include four vibrant drag performances, live music from DJ DeKid, free pride merch and beer raffles, and our very own sparkly Berry Proud pride beer that will be served in specialty pride glassware. Our refreshing, fruity kettle sour includes cranberries and raspberries – a berry duo that's both flavorful and fun. Raise your glass with us and cheers to all members of the LGBTQ+ community near and far. 15% of our beer and merchandise sales will benefit our charity partner, One Colorado, so bring your friends and celebrate love with us all night long!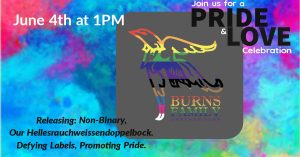 Saturday, June 4, at 1pm,
join us for a Pride & Love Celebration!
Cake and high fives are part of the party, as will be your opportunity to order Burns Family Artisan Ales' first
Pride Tee!
Logo as shown (bird and brewery.) Colors will be a spectrum of ROYGBV, unique to each shirt.
Let Love Fly!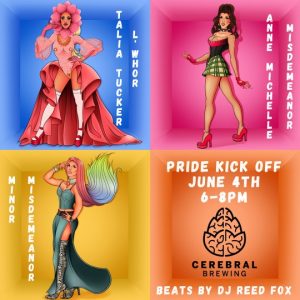 ALERT! 𝘽𝙄𝙂 𝙌𝙐𝙀𝙀𝙍 𝘽𝙀𝙀𝙍𝙁𝙀𝙎𝙏 IS BACK, Y'ALL! 

—
Join us at Town Hall Collaborative on Saturday, June 18th for the 𝘚𝘦𝘤𝘰𝘯𝘥 𝘈𝘯𝘯𝘶𝘢𝘭 𝘉𝘪𝘨 𝘘𝘶𝘦𝘦𝘳 𝘉𝘦𝘦𝘳𝘧𝘦𝘴𝘵: A Beer festival to celebrate and raise money for the LGBTQIA+ community. 

—
Last year blew us out of the water — we saw over 1,000 attendees and raised over $6,000 for nonprofits! 

—
This year we have **over 30** participating breweries!!+ (
 the lineup is 
)
—
It's important to us that anyone who wants to come to BQBF can come to BQBF. For that reason, 𝘽𝙞𝙜 𝙌𝙪𝙚𝙚𝙧 𝘽𝙚𝙚𝙧𝙛𝙚𝙨𝙩 𝙞𝙨 𝙛𝙧𝙚𝙚 𝙩𝙤 𝙖𝙩𝙩𝙚𝙣𝙙. You can purchase **DRINK TOKENS** to exchange for 4oz pours either through the event website or on-site at the festival. 

—
There is a BIG QUEER VIP OPTION (unlimited tasters + t-shirt) available exclusively via pre-sale!
—
20% 𝘰𝘧 𝘥𝘳𝘪𝘯𝘬 𝘴𝘢𝘭𝘦𝘴 𝘸𝘪𝘭𝘭 𝘨𝘰 𝘵𝘰 𝘲𝘶𝘦𝘦𝘳 𝘯𝘰𝘯𝘱𝘳𝘰𝘧𝘪𝘵𝘴 𝘵𝘩𝘢𝘵 𝘸𝘦𝘳𝘦 𝘩𝘢𝘯𝘥-𝘴𝘦𝘭𝘦𝘤𝘵𝘦𝘥 𝘣𝘺 𝘱𝘢𝘳𝘵𝘪𝘤𝘪𝘱𝘢𝘵𝘪𝘯𝘨 𝘣𝘳𝘦𝘸𝘦𝘳𝘪𝘦𝘴.
Poster by @yamz.world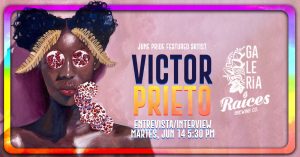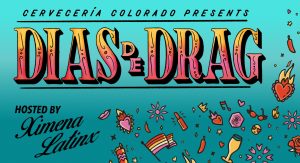 We are continuing our Dias de Drag series by celebrating the kick-off of pride week at both the Ceveceria Colorado and Denver Beer Co taprooms! Hosted by none other than our fabulous Queen Ximena LatinX Couture. Expect a high-energy show filled with stunts, comedy, and an epic lip sync battle. Supporting the artistry of drag performances is our way of celebrating Denver's LGBTQ+ community and continuing to build bridges, not walls!
The Denver Beer Co taproom will be featuring their Berry Proud Fruity Kettle Sour, with 15% of their beer and merchandise sales benefiting our charity partner, One Colorado.
Any crowler purchased at Cerveceria will receive the limited edition drag and pride crowler label designed by Brayan Montes-Terrazas. Brayan creates colorfully bold designs and illustrations that uplift marginalized voices under the artist name YAMZ. His work and message center around social justice, equality, and culture for communities and organizers.
His platform gives him a chance to share his experiences as an immigrant, a queen person and a person of color.
So, raise your glass with us on June 19 and celebrate art, equality, and of course, love!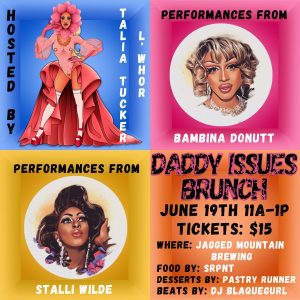 Drag Brunch is happening on Sunday June 19th @ 11am-1pm!
Tickets are live so secure your spot now!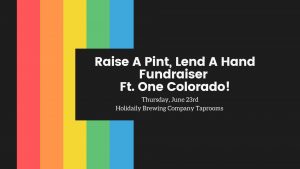 Each month, we support an organization in our community with our Raise a Pint, Lend a Hand fundraiser in the taproom.
For the month of June, Pride Month, we are honored to support One Colorado!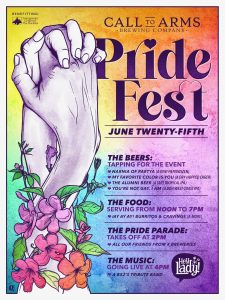 Food Truck: Ay Ay Ay! Burritos & Cravings 12-7pm
*************
Brewery Pride Shirts
*************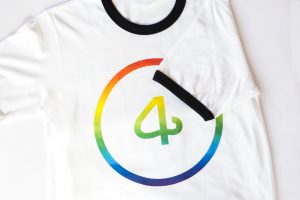 $15 from each shirt sold is donated to the Trevor Project, providing 24/7 crisis intervention for LGBTQ youth.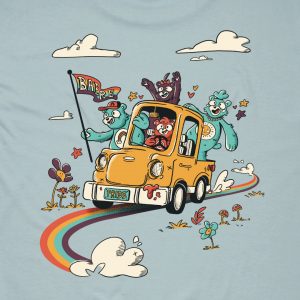 Purchase these one-of-a-kind pride shirts designed by Miles McKay online. 100 percent of proceeds will be donated to the Transformative Freedom Fund.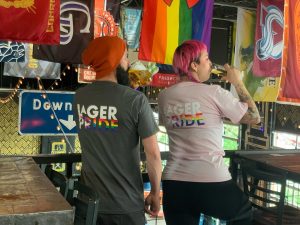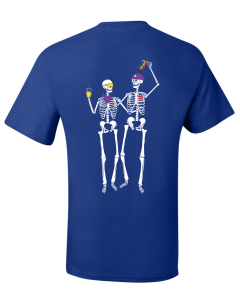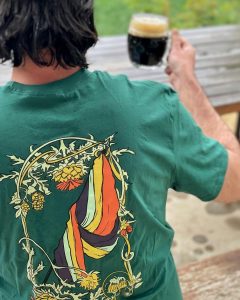 Pride month is upon us, and we are so excited to kick off the festivities with our very own Cohesion Pride tee! The beautiful artwork featured on these tees was created by a local LGBTQ artist, Miles McKay. Designed in the Art Nouveau style, these shirts combine our support of Pride in the style of Czech artist Alfons Mucha.
We are proud to play our part as a business to create a welcoming space for all, while working towards equality and inclusion for the LGBTQ+ community outside of our doors. Profits from the sale of these shirts will be donated to Youth Seen , who works to foster and empower the social and emotional well-being of LGBTQI youth and their families in all communities.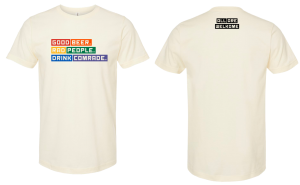 Comrade Brewing has a brand new pride t-shirt design this year and they will be donating a portion of t-shirt sales to a yet-to-be-determined local charity. Stay tuned to their social media for more information!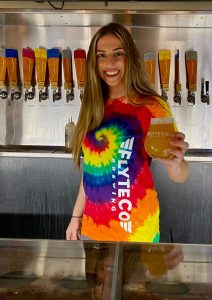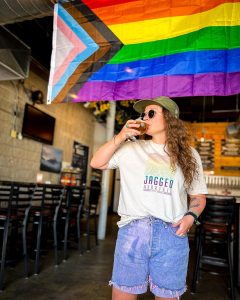 Available for purchase in the taproom and online!
The Edgewater Pride Parade is coming up on June 11th and we're celebrating with our new batch of Pride shirts! These will be available in the taproom on Wednesday and available for pre-sale online tomorrow. We'll be donating $5 from each shirt to the The Center on Colfax so they can continue their role in reducing harassment and discrimination in Colorado's lesbian, gay, bisexual, transgender, and queer community.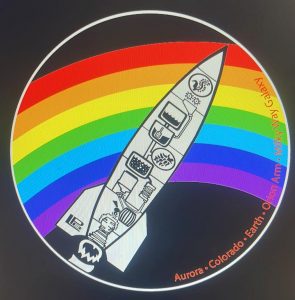 <Details coming soon>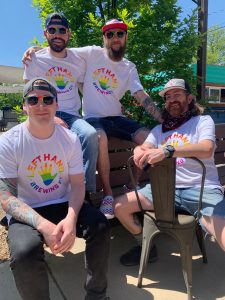 Left Hand Love for All- Show your PRIDE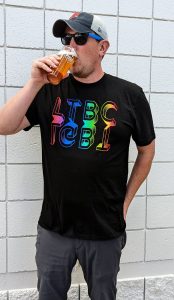 Mountain Toad will have our "dark side of the toad" pride shirt again this year, plus a trans pride flag color-themed shirt.
100% of the sales of both going to trans charities!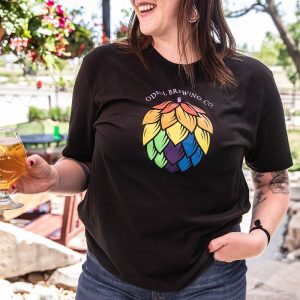 Odell Brewing is celebrating Pride all month long with some proceeds from beer sales and shirts going to PFLAG.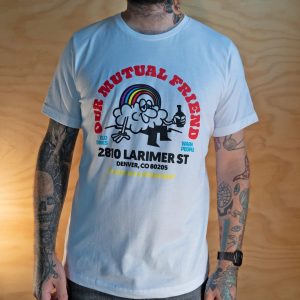 OMF will have these awesome pride shirts available and $5 of each shirt sold will be donated to Inside Out Youth Services in Colorado Springs.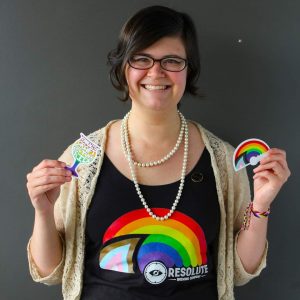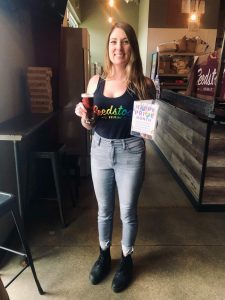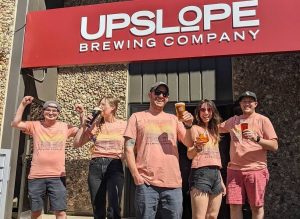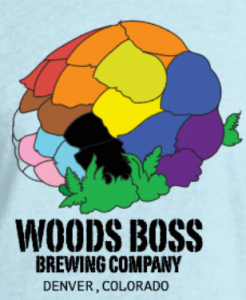 New design this year. $5 from each shirt will go to One Colorado.
*************
Pride Beers
*************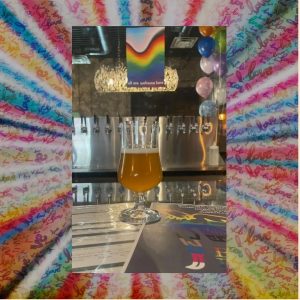 *************
Pride Support
*************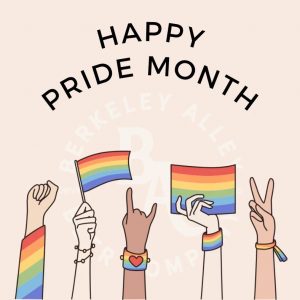 *************
Do you know of any other Colorado breweries supporting the LGBTQ+ community in 2022?
If so, please let me (Colorado Beer Geek) know and I'll add them to this article.