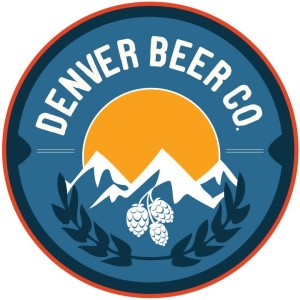 Description
Denver Beer Co. was born in our garages with a few batches of homebrew and a love for the craft of brewing. Serving only premium artisan ales and lagers, we utilize fresh ingredients and embrace both innovative and old world styles of beer. Similar to a farmer's table, our beer selections change with the seasons. By brewing in small batches, we can ensure that a few old favorites are always on tap, but new goodies greet visitors each month.
Our brewery is founded on passion for high quality, flavorfully crafted beer and the belief that the best pints are those shared with good company. Drawing inspiration from beer gardens of Bavaria, we designed Denver Beer Co. to be a place where new and old friends can share a table and pint out of doors.
Denver Beer Co also has a taproom in Olde Town Arvada
Beers Brewed by Denver Beer Company
This list includes beers brewed currently, previously, or seasonally by Denver Beer Company. Contact the brewery for current beer availability.
| Name | Style | ABV | Availability |
| --- | --- | --- | --- |
| Pretzel Assassin Amber Lager | Vienna Lager | 5.0 | Rotating |
| Summit Sunrise Red Rye IPA | Rye Beer | 6.3 | Seasonal |
| Maui Express Coconut IPA | American IPA | 6.6 | Seasonal |
| Cocoa Cream Graham Cracker Porter | American Porter, Other Imperial Beer, Wood / Barrel Aged Beer | 7 | Special Release |
| Mystical Blue Island Oyster Stout | American Stout | 6 | Rotating |
| Miss Daisy's | Milk Stout | 7 | Rotating |
| Tandem Pedal | American Double / Imperial IPA | 9.7 | Rotating |
| Denver Beer Company: Smoked Baltic Porter | Baltic Porter, Smoked Beer | 6.8 | Rotating |
| Citra Session | American IPA | 5 | Rotating |
| Tiffany Amber Thiessen | American Amber Ale / Red Ale | | Rotating |
| Wiley Bock | Bock | 5.3 | Rotating |
| Platte Pils | German Pilsener (Pils) | | Seasonal |
| Princess Yum Yum | Fruit Beer | 4.8 | Seasonal |
| Sun Drenched Exploratory Ale | American IPA | 5.0 | Year-Round |
| Le Tart Noir | American Double / Imperial Stout, American Wild Ale, Wood / Barrel Aged Beer | 9.3 | Seasonal |
| Damn RYE'T | American Double / Imperial IPA, Rye Beer | 8.8 | Seasonal |
| Dino DNA | Light Hybrid Beer | 4.2 | Seasonal |
| Shadow Mountain Vrucht | Witbier | 6.2 | Seasonal |
| Denver Beer Company: Fresh Hop IPA | Wet Hop Beer | | Seasonal |
| Incredible Pedal IPA | American IPA | 6 | Year-Round |
| Hey! Pumpkin | Pumpkin Beer | 5.4 | Seasonal |
| Graham Cracker Porter | American Porter | 5.6 | Year-Round |
| Denver Beer Company: Smoked Lager | Rauchbier | | Seasonal |
| Kaffir Lime Wheat | Spice / Herb / Vegetable Beer | 4.9 | Seasonal |
| Rye-25 | Rye Beer | 6.0 | Year-Round |