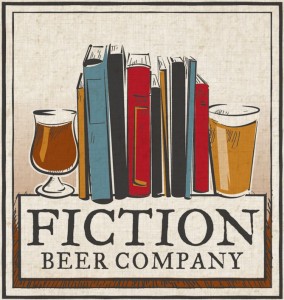 Description
Call us Fiction Beer Company. Founders Ryan and Christa Kilpatrick are combining their mutual love of craft beer and books to create a neighborhood brewery East Denver Park Hill Neighborhood. Fiction Beer Company offers a variety of craft beers inspired by their favorite works of fiction and will include classic styles, seasonal favorites, and experimental specialties. Fiction Beer Company is located in the commercial retail space in the Phoenix on the Fax building at the corner of East Colfax Avenue and Pontiac Street. Fiction Beer Company is open and waiting to meet you.
A Tale of Its Own: Fiction Beer Company Rises in East Denver by CraftBeer.com – 13 Nov 2016
Fiction Beer Company will weave its craft brewing tale on East Colfax, near Quebec by Jonathan Shikes of Westword – 16 Nov 2013
Beers Brewed by Fiction Beer Company
This list includes beers brewed currently, previously, or seasonally by Fiction Beer Company. Contact the brewery for current beer availability.
| Name | Style | ABV | Availability |
| --- | --- | --- | --- |
| Subtle Ruse | Czech Pilsener | | Rotating |
| Amiable Acquaintance | American Wheat Ale, Spice / Herb / Vegetable Beer | | Rotating |
| Somewhere Around Barstow | American IPA | | Rotating |
| This is Not an Exit | Belgian Dark Strong Ale, Chili Beer | | Rotating |
| Communal Synergy | American Double / Imperial IPA | | Rotating |
| The Farmlight | American Amber Ale / Red Ale | | Year-Round |
| Autumn Stars | Saison / Farmhouse Ale, Spice / Herb / Vegetable Beer | | Seasonal |
| Are Redheads Supernatural? | Belgian Pale Ale | | Seasonal |
| Feely Effects | American Stout | | Year-Round |
| The Dreamer | American IPA | | Year-Round |
| Vitality of Illusion | Witbier | 7.5 | Year-Round |
| Old Bums and Beat Cowboys | American Pale Ale | | Year-Round |