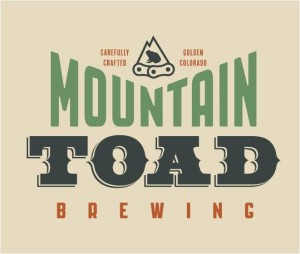 Description
Mountain Toad Brewing is a small microbrewery specializing in handcrafted, creative beers. Our focus is on providing a place for the community to gather and unwind. The taproom offers a quaint and comfortable atmosphere for locals and visitors alike to grab a pint and make a new friend. Good vibes and high fives are always on tap.
Our building at the corner of 9th and Washington in historic downtown Golden, was an old machine shop that we have restored and transformed into a small brewhouse and taproom, with a beer garden in the adjacent yard. The building offers the elements of historic Golden charm and modern renewal, which has set the foundation for the brewery's character.
The brewery was founded by four locals with a long history in Golden; engineers with strong ties to the Colorado School of Mines – including three alums and two PhDs from the school. In 2012, they chose to leave their jobs in the corporate and academic worlds to follow a dream of brewing high quality, creative beers for the community.
Behind the Brew: Mountain Toad Brewing by 5280 – 9 June 2014
Beers Brewed by Mountain Toad Brewing
This list includes beers brewed currently, previously, or seasonally by Mountain Toad Brewing. Contact the brewery for current beer availability.
| Name | Style | ABV | Availability |
| --- | --- | --- | --- |
| Infra-Red IPA | American IPA | 7.7 | Rotating |
| Grainshed Farmhouse Ale | Saison / Farmhouse Ale | 7.9 | Rotating |
| Ullr IPA | American IPA | 6.4 | Special Release |
| Paradise Hop | American Pale Ale | 5.8 | Rotating |
| Craft CREAM | Golden or Blonde Ale | 5.8 | Rotating |
| Fall Hop | American Pale Ale, Extra Special / Strong Bitter (ESB) | 5.6 | Seasonal |
| Pandan Porter | American Porter, Vanilla Porter | 5.2 | Seasonal |
| Coal Creek Black IPA | Black IPA / American Black Ale | 6.3 | Rotating |
| Un Deux Belgian Brew | Belgian Dubbel | 6.8 | Rotating |
| Ryrish Stout | Irish Dry Stout, Rye Beer | 6.5 | Rotating |
| Mt. Zion IPA | American IPA | 7.5 | Year-Round |
| White Ranch Wit | Witbier | 6.5 | Year-Round |
| Apex Amber | American Amber Ale / Red Ale | 6.6 | Seasonal |