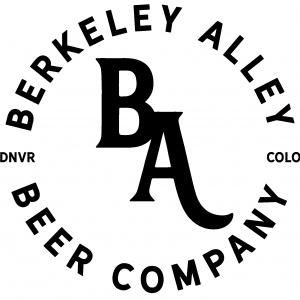 Description
Berkeley Alley Beer is a nano craft brewery in the Berkeley suburb of Denver, Colorado. Find us in the alley just east of Tennyson St and South of 44th in the alley.
A micro brewery in the Highlands Berkeley neighborhood providing quality craft beers to the Metro Denver beer enthusiasts.
Formerly known as De Steeg Brewing Co.
Beers Brewed by Berkeley Alley Beer Co.
This list includes beers brewed currently, previously, or seasonally by Berkeley Alley Beer Co.. Contact the brewery for current beer availability.
| Name | Style | ABV | Availability |
| --- | --- | --- | --- |
| Gooseberry Pear Ale | Fruit Beer | 6.3 | Rotating |
| Grapefruit Wheat | American Wheat Ale | 7.1 | Rotating |
| Dutch Coffee Stout | Coffee Stout | | Seasonal |
| American Barley Wine | American Barley Wine | 9.3 | Seasonal |
| Roasted Belgian Mild | Belgian Dark Ale | 4.2 | Rotating |
| Ginger Ale | Spice / Herb / Vegetable Beer | 7.1 | Rotating |
| Spiced Blonde | Belgian Blonde Ale | 6.5 | Rotating |
| Tequila Aged Agave Tripel | Belgian Tripel, Wood / Barrel Aged Beer | 8.1 | Special Release |
| Imperial Pumpkin Ale | Other Imperial Beer, Pumpkin Beer | 11.0 | Seasonal |
| Berkley Pale Ale | American Pale Ale | 6.6 | Year-Round |
| French Porter | Nitro, Porter | 8.0 | Seasonal |
| Tripel | Belgian Tripel | 9.5 | Seasonal |
| Dubbel | Belgian Dubbel | 8.0 | Seasonal |
| Farmhouse Ale | Saison / Farmhouse Ale | 6.0 | Year-Round |
| India Pale Ale | American IPA | 6.8 | Year-Round |
| French Saison | Saison / Farmhouse Ale | 9.0 | Year-Round |
| Het Huis | Strong Ale | 8.9 | Seasonal |