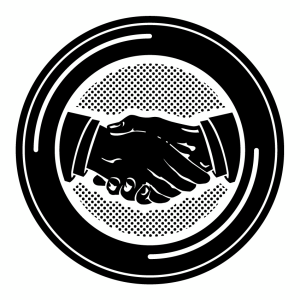 Brewery Details
2810 Larimer St.
Denver, CO 80205
303-296-3441
www.omfmb.com/
Hours:
| | |
| --- | --- |
| Sunday | 11:00 AM - 10:00 PM |
| Monday | 4:00 PM - 10:00 PM |
| Tuesday | 4:00 PM - 10:00 PM |
| Wednesday | 4:00 PM - 10:00 PM |
| Thursday | 11:00 AM - 10:00 PM |
| Friday | 11:00 AM - 10:00 PM |
| Saturday | 11:00 AM - 10:00 PM |
Visitors:
Visitors Welcome
Tours:
On Request
Food:
Bring Your Own / Nearby Restaurants
,
Food Trucks
,
Snacks
Other drinks:
Non-alcoholic
Beer to go:
Bombers
,
Bottles or cans
,
Crowlers
Merchandise:
Gift Cards
,
Hats
,
Hoodies
,
Shirts
Parking:
Street Parking
Dog Friendly?
Patio Only
Outdoor seating/Patio:
Heated Patio
,
Yes
Opening Date:
October 12, 2012
Shuttle Services:
DRiNk RiNo
Description
Our Mutual Friend is a brewery & taproom located in the Five Points neighborhood of Denver. For us, brewing beer began as an excuse to gather with our friends and ruminate on life, philosophy, music, food, and of course, beer. Once we got started, we grew more curious about the brewing process, honing our craft & experimenting with different methods & techniques. Along the way a fundamental question to our process was, how can we do more of this ourselves? Our desire to participate in every step of the grain to glass process led us to open Our Mutual Friend.
At OMF, our goal is to use local sources to brew local ales. As a small maltstery, we have more influence over the quality & freshness of the beers we pour in our taproom, and more opportunities to source our ingredients locally. 100 percent of our grain is grown in Colorado. And as much as possible, we source our hops & specialty ingredients from farms in our state.
Part of what we love about beer is its power to bring people together (hence our name!). We're excited to be a gathering place in the Five Points neighborhood where locals and visitors alike can meet in camaraderie alongside a quality pint of ale. We believe in the power of neighborly acts and the spirit of neighbors taking care of one another within the local community. We at OMF support and strive for the Denver community to know each other better and enjoy a good pint in the same process.
Beers Brewed by Our Mutual Friend Brewing Company
This list includes beers brewed currently, previously, or seasonally by Our Mutual Friend Brewing Company. Contact the brewery for current beer availability.
| Name | Style | ABV | Availability |
| --- | --- | --- | --- |
| Inner Light | American Pale Ale | 6.0 | Rotating |
| The Fizz | Kellerbier / Zwickelbier | 5.1 | Rotating |
| Gelber Rauch | Rauchbier | 4.7 | Rotating |
| Lemon Fog by Lemon Fog | American Pale Ale | 5.8 | Rotating |
| Bier de Garde | Biere de Garde | 6.9 | Rotating |
| Neon Nail | New England IPA | 6.9 | Rotating |
| Double Dang | American Double / Imperial IPA | 9.3 | Rotating |
| Don't Panic | Black IPA / American Black Ale | 6.0 | Rotating |
| Blame it on Kane | English Mild | 5.0 | Rotating |
| Calabeza Mundo | Other Imperial Beer, Pumpkin Beer | 8.5 | Seasonal |
| Saison Trystero | American Wild Ale | 6.6 | Rotating |
| 24 Frames Per Second | American Wild Ale, Wood / Barrel Aged Beer | | Rotating |
| Ellipsism | Sour Ale, Wood / Barrel Aged Beer | | Rotating |
| Cherry Gose | Gose | | Seasonal |
| Marion | American Wild Ale, Wood / Barrel Aged Beer | 6.0 | Special Release |
| Belgian Golden Strong Ale | Belgian Golden Strong Ale | 9.8 | Rotating |
| Gose | Gose | 5.8 | Rotating |
| Pumpkin Ale | Pumpkin Beer | 7.0 | Seasonal |
| Chinook Red Ale | American Amber Ale / Red Ale | 7.0 | Year-Round |
| American Wheat Ale | American Wheat Ale | 6.5 | Year-Round |
| Times Arrow | American IPA | 6.2 | Rotating |
| Proletariat Session Ale | American Pale Ale | 4.5 | Year-Round |
| Winter Warmer | Old Ale | 10.00 | Seasonal |
| Urban Flora | Saison / Farmhouse Ale | 6.90 | Special Release |
| Farmhouse Ale | Saison / Farmhouse Ale | 7.0 | Year-Round |
| Colorado Pale Ale | American Pale Ale | 5.6 | Year-Round |
| Novo Coffee Brown | American Brown Ale | | Rotating |
| Larimer Street Lager | California Common / Steam Beer | | Rotating |
| Fresh Hop IPA | American Double / Imperial IPA, Wet Hop Beer | 8.10 | Special Release |
| Novo Coffee Stout | Coffee Stout, Nitro | 5.7 | Rotating |
| Chocolate Cherry Stout | American Stout | | Rotating |
| Brown Ale | American Brown Ale | | Year-Round |
| Belgian Pale Ale | Belgian Pale Ale | | Rotating |
| Barrel Aged IPA | American IPA, Wood / Barrel Aged Beer | | Special Release |
| Barrel Aged Brown Ale | American Brown Ale, Wood / Barrel Aged Beer | | Special Release |