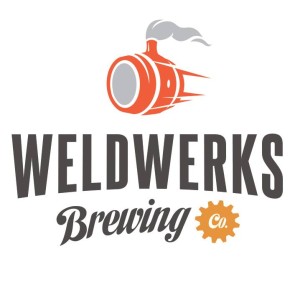 Weldwerks is the winner of 2018 Colorado Brewery Madness to claim the title of The Colorado Brewery List People's Favorite Brewery of 2018!
Here is how Weldwerks worked through the brackets to come out on top…
At the end of the year of 2017 Colorado Brewery List sent a survey to every Colorado Brewery asking them about their favorite breweries.  With this survey we created our end of the year article – 2017 Colorado Brewers' Favorite Breweries
We took the survey results and bracketed the top 16 Colorado small breweries chosen by their fellow breweries to create the first annual Colorado Brewery List Brewery Madness!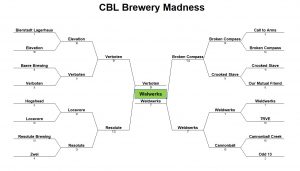 Finals – March 25th through March 31st

Verboten Brewing vs. Weldwerks Brewing
Final Four – March 18th through March 24th

Verboten Brewing vs. Resolute Brewing
Broken Compass Brewing vs. WeldWerks Brewing
Top 8 – March 11th through March 17th

Elevation Beer Company vs. Verboten Brewing
Locavore Beer Works vs. Resolute Brewing
Broken Compass Brewing vs. Crooked Stave Artisan Beer Project
WeldWerks Brewing vs. Cannonball Creek Brewing
Top 16 – Feb 24th through March 10th

Bierstadt Lagerhaus vs. Elevation Beer Company
Baere Brewing vs. Verboten Brewing
Hogshead Brewery vs. Locavore Beer Works
Resolute Brewing vs. Zwei Brewing
Call To Arms Brewing vs. Broken Compass Brewing
Crooked Stave Artisan Beer Project vs. Our Mutual Friend Brewing
WeldWerks Brewing vs. TRVE Brewing