Colorado now has 313 currently open unique breweries along with 26 additional locations but we aren't stopping there!  As Colorado Beer Geek, I'm currently tracking over 50 brand new breweries and another 10 additional locations actually under construction not to mention the multitude in various stages of planning that have yet to find an address.
When Colorado Brewery List sent out our end of year survey, we not only asked all of the breweries in Colorado what their favorite Colorado brewery or favorite new brewery of 2017 but we also asked them what brewery coming in 2018 they were most excited about.  Here is what they had to say…
Honorable Mention
The Grateful Gnome was the winner of the Most Anticipated Colorado Brewery of 2017 in last year's survey.  Unfortunately they kept running into problem after problem and were unable to open their doors in 2017. Knowing that they would easily capture this title again, I left instructions in our survey to not choose them as they would get this special mention.  Regardless, many breweries didn't read those instructions and Grateful Gnome still garnered the most votes anyways.  (I had to change the survey question part way through getting responses to make those instructions clearer.)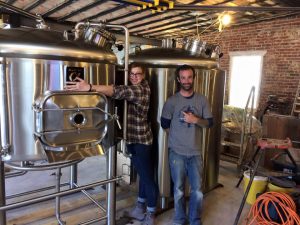 Shaun Salyards, brewer at Snowbank Brewing, summed up what many in the industry feel:  "The crew at the grateful gnome have been busting their asses with setback after setback. Combine that with some serious experience behind their brewer, and I can only see great things coming out of that brewery."   Ben Chenard, owner at Little Machine Beer, added: "Bess makes great beer and who doesn't love a sandwich"
The Most Anticipated Colorado Brewery of 2018
In their own words, Primitive Beer describes their unique Longmont brewery: "Primitive Beer is Colorado's first exclusively spontaneous, barrel-fermented beer blendery. Inspired by centuries-old Belgian brewing techniques and a flair for the modern, we are excited to release blends that reflect our passion for funky yet balanced flavor profiles emphasizing Colorado ingredients. If we're around, come in to see our koelschip, smell our barrels, and join the discussion!"  Amazingly, they have already announced their opening day!  Mark your calendars for April 14th!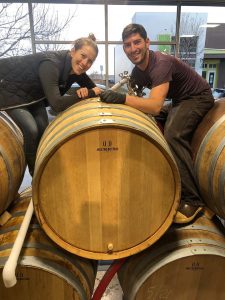 Davin Helden, owner at Liquid Mechanics Brewing Co., has this to say about Primitive Beer:  "Brandon Boldt is a fantastic brewer and makes some amazing beers at Odd 13.  His knowledge of fermentation and his research into old world Belgian brewing techniques is impressive.  The entire team at Liquid Mechanics is looking forward to what comes out of that shop."
Many other breweries received recognition in this category from their fellow breweries.  It was big news for Colorado when Wit's End vacated their location in favor of moving in with their friends at Strange Craft.  Soon after it was announced that Burns Family Artisan Ales would be taking over that spot and it got a lot of folks in the industry excited.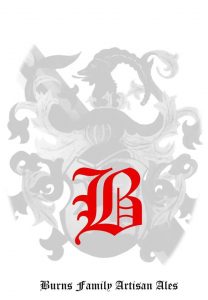 Bess Dougherty, brewer at The Grateful Gnome, said: "Wayne Burns is a super talented brewer, there are going to be some great beers coming out of here. He and his partner Laura are wonderful people who deserve to finally have their own space. Plus it's nice to see the old Wit's End space stay in the family of Denver brewers."
Josh Norton, brewer at Broken Compass, adds: "Wayne has worked magic with gluten free grains at Holidaily, which proves his serious brewing chops, and I love high-octane beers, so I know he'll deliver what I'm looking for."
Another brewery that lots of people are looking for to is Coal Mine Ave Brewing Company.  Located in Littleton, this brewery will be the go-to place for who those who love both beer and dogs as it will feature a large off leash dog park.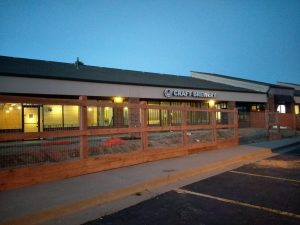 Sean Peters, owner/brewer of upcoming Peak View Brewing Company, has this to say about them: "…they represent the soul and image of a craft brewery. Manuel and Erica are some of the kindest and most dedicated people you'll ever come across and I can't wait to see their passion come to a reality. They give so much to the brewing community and are an inspiring sight to other newcomers in the industry. I've also been fortunate to try some of their beers and I can tell you that the whole state is in for a treat come opening day!"
Finally, as my labor of love as Colorado Beer Geek is keeping track of all of these upcoming Colorado breweries, I am often asked what I personally am looking forward to most coming up.  I can safely say that my answer is Liberati Restaurant & Brewery.  Alex Liberati owned a restaurant and brewery in Rome before moving to Denver to do so here.  I had been trying to get information about this place for a while when I saw Alex make a post of Facebook and I asked him about the status of his place.  As an answer, he invited me over to check out the location under construction and have a beer.  I figured that I'd be there about an hour, have a beer with him, and get some answers to my questions.  Five hours later, many beers later, we had the beginnings of what has become a great friendship!  I now hang out with him regularly enjoying many beers and games of Scopa, a traditional Italian card game.  Alex has a wonderful passion for making grape ales and I have even had some taste of what their head chef, Marta, will make in the restaurant.  One word:  YUM!   They are working hard in getting the construction finally going on their place and are hoping to open their doors this summer.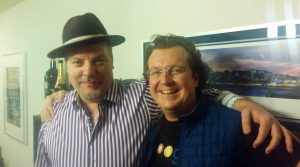 Best of Luck to all of these breweries along with the many others opening this year!  I look forward to sharing your progress.