As of the final days of 2017, there are now 312 currently open unique breweries in the state of Colorado. We at Colorado Brewery List emailed all of them, along with many of those currently under construction, with a list of questions about their favorites and over 100 breweries responded.
Thirty new breweries opened in Colorado in 2017.  Here is what the other breweries had to say about their favorite new Colorado brewery in 2017…
The overwhelming choice from the other breweries in the state for their favorite new brewery is Woods Boss Brewing Company.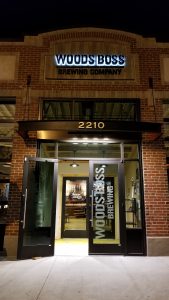 Bess Dougherty, the head brewer at the highly anticipated Grateful Gnome Brewery & Sandwich Shoppe, had this to say about Woods Boss: "They came out of the gate with a fairly large lineup that consisted of well-made beers. They do traditional true-to-style with the same skill that they brew up some neat experimental and unique one-offs. A really talented team over there. I also dig that right off the bat they are working on partnering with local non-profits for fundraising and are really focused on giving back to their community."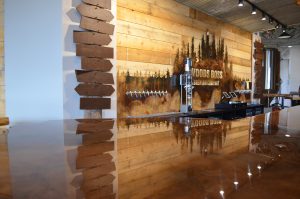 For more about Woods Boss, Dev Adams, advanced cicerone and senior writer for Colorado Brewery List, wrote a fabulous article about them called On The Trail with Woods Boss Brewing.
With so many wonderful things being said about all the breweries that opened this year, here is a sampling of the appreciation that current breweries have for their new friends…
Jeff Tyler, the owner/brewer of Spice Trade Brewing Company, said this of The Intrepid Sojourner Beer Project, "…we both have a very similar brewing style which I think will start to redefine what beer can be as a beverage. They use a lot of inspiration from different cultures to mix and match flavors into beer that you don't see every day. When you go to Intrepid you get more than just a beer, you get a story about another culture that is backed up by the head brewers archeological travels around the world."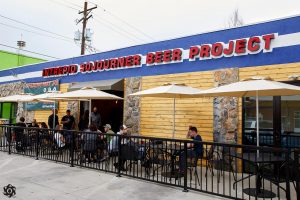 Shaun Salyards, brewer at Snowbank Brewing, praised the far-flung Square Peg Brewerks in Alamosa:  "Square peg stands out because of their Farm to Glass approach. More and more consumers and brewers are paying more attention to where their ingredients are coming from, so it's always rad to see a brewery open that is responsible for the whole supply chain."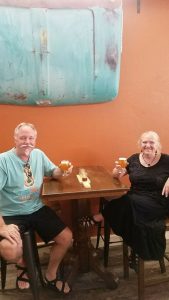 Both known for their outstanding IPAs, Sean Buchan, the owner/brewer of Cerebral Brewing, had this to say of their compatriots up the hill in Frisco at Outer Range Brewing Company (which technically opened last year at the end of the year):  "They've been executing at such a high level for a brewery that just turned 1 it's almost dizzying. I just wish I could get my hands on more of their beer."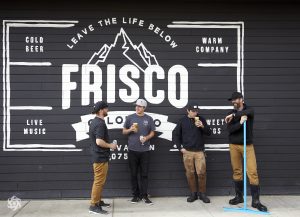 Finally, I can't close this article without a shout-out to my personal favorite new brewery of 2017 and my new overall favorite Colorado brewery (in terms of their awesome beer), Purpose Brewing & Cellars in Fort Collins. Joanna Postlethwaite, a representative of the upcoming Thirsty Monk Brewery, had the same thoughts:  "I have admired Peter Bouckaert as a brewer for years in his work at Rodenbach and New Belgium, and I am so excited he gets to bring it back to small batches with wild experimentation to create beers that are authentic, innovative and truly special."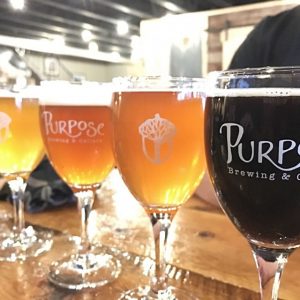 Congratulations to all of these new outstanding breweries! We at Colorado Brewery List are looking forward to your contributions to the already fabulous Colorado brewing community.