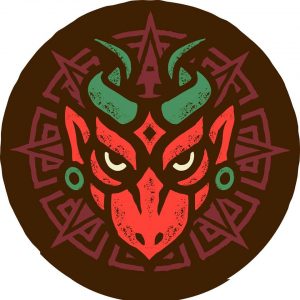 Description
Spice Trade Brewing Co has been brewing award winning beer since 2008. Formerly Yak & Yeti Brewpub, Spice Trade is now a stand alone brewery brewing out of the Yak & Yeti restaurant in Arvada, CO. We hand craft all of our beer in small batches on a 7 barrel brewhouse and focus on a wide varitey of flavors and beer styles.
Yak & Yeti:  Cuisine of India, Nepal and Tibet. You will love our delicious food, handcrafted beer and comfortable atmosphere. Suitable for the entire family and housed in the oldest Victorian house in Arvada Colorado. Best Indian, Nepali and Tibetan food in the greater Denver area.
Company Profile: Spice Trade Brewing by Company Week – 7 June 2019
Yak & Yeti Brewpub Rebrands as Spice Trade Brewing Co. by CraftBeer.com – 16 Feb 2017
Yak & Yeti Introduces Stand-Alone Spice Trade Brewing and Begins Canning Beers by Jonathan Shikes of Westword – 31 Jan 2017
Beers Brewed by Spice Trade Brewing Company
This list includes beers brewed currently, previously, or seasonally by Spice Trade Brewing Company. Contact the brewery for current beer availability.
| Name | Style | ABV | Availability |
| --- | --- | --- | --- |
| Imperial Altbier | Altbier, Other Imperial Beer | 7.3 | Rotating |
| Belgian Pale Ale | Belgian Pale Ale | 5.8 | Rotating |
| Moon Temple IPA | New England IPA | 7.0 | Rotating |
| Purnima Pale Ale | American Pale Ale | 5.7 | Seasonal |
| Cherry Bhutan | Fruit Beer | 7.1 | Seasonal |
| 151 Pale Ale | American Pale Ale | 6 | Rotating |
| Raspberry Lemon Summer Ale | Fruit Beer | 5.1 | Seasonal |
| Disgruntled Pumpkin | Pumpkin Beer | 6.0 | Seasonal |
| Oscuro Navidad Grand Cru | Grand Cru | 10.5 | Seasonal |
| Two Ponds Honey Blonde | Golden or Blonde Ale | 4.6 | Seasonal |
| Saison du Yak | Saison / Farmhouse Ale | 4.7 | Seasonal |
| Rupee Red | American Amber Ale / Red Ale | 4.9 | Seasonal |
| Chocolate Frosting Stout | American Stout | 5.1 | Seasonal |
| Devil's Wine | American Barley Wine | 8.9 | Seasonal |
| Raj Mahal | Belgian Dark Ale | 7.9 | Seasonal |
| BK Golden Strong | Belgian Golden Strong Ale | 8.4 | Seasonal |
| Yak & Yeti Oktoberfest | Oktoberfest / Märzen | 5.6 | Seasonal |
| Two Ponds Pale Ale | American Pale Ale | 5.3 | Seasonal |
| Thin Air ESB | Extra Special / Strong Bitter (ESB) | 5.3 | Seasonal |
| Sherpa Porter | English Porter | 5.8 | Seasonal |
| La Bhutan | Belgian Blonde Ale | 7.6 | Seasonal |
| Imperial Saison du Yak | Other Imperial Beer, Saison / Farmhouse Ale | 8.5 | Seasonal |
| Victorian Sunrise Wheat | Hefeweizen / Weiss bier | 5.1 | Seasonal |
| (Yakety Yak) Don't Talk Bock | Bock | 6.2 | Seasonal |
| AbominAle Mild | English Mild | 3.7 | Seasonal |
| Brown Rice and Honey Ale | English Brown Ale | 6.0 | Seasonal |
| Yak and Yeti: Milk Stout | Milk Stout | 5.2 | Seasonal |
| Loony Toon Tripel | Belgian Tripel | 8.2 | Seasonal |
| Brahmin Dubbel Knowledge | Belgian Dubbel | 7.8 | Seasonal |
| Off Kilter 80 | Scottish / Irish Ale | 5.2 | Seasonal |
| West Coast Glutton | American Double / Imperial IPA | 9.5 | Year-Round |
| GF Apple Ale | American Ale | 4.9 | Year-Round |
| Jalapeño Lena | Chili Beer | 5.1 | Year-Round |
| Chai Milk Stout | Milk Stout | 5.2 | Year-Round |
| Himalayan IPA | American IPA | 6.3 | Year-Round |
| Namaste Pilsner | German Pilsener (Pils) | 5.1 | Year-Round |