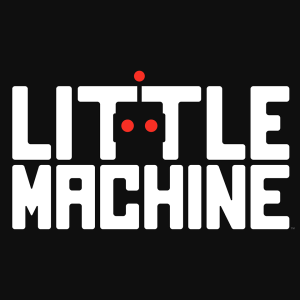 Brewery Details
2924 W 20th Ave.
Denver, CO 80211
303-284-7893
www.littlemachinebeer.com/
Hours:
Mon-Thurs: 12:00pm-11:00pm :: Fri-Sat: 11:00am-11:00pm :: Sun: 11:00am-10:00pm
Visitors:
Visitors Welcome
Tours:
Food:
Bring Your Own / Order In
,
Food Trucks
,
Snacks
Other drinks:
Non-alcoholic
Beer to go:
Growlers
Merchandise:
Baby Wear
,
Beanies
,
Glassware
,
Hats
,
Hoodies
,
Shirts
Parking:
Parking Lot
,
Street Parking
Dog Friendly?
Patio Only
Outdoor seating/Patio:
Yes
Opening Date:
October 29, 2015
Description
Welcome to the Machine. Clean beer. Done right. In Denver's Jefferson Park neighborhood.
We have two dog-friendly patios, an awesome room with a round bar, a Colorado-built brewing system and keep something for everyone on tap and to-go. Founded by industry veterans who wanted to get back to their roots and brew lots of different beer styles.
Award Winning: 2017 GABF Gold Medal, 2016 and 2018 World Beer Cup Silver Awards.
Established October, 2015
What's in a Name? by The Brewtography Project
Beers Brewed by Little Machine Beer
This list includes beers brewed currently, previously, or seasonally by Little Machine Beer. Contact the brewery for current beer availability.
| Name | Style | ABV | Availability |
| --- | --- | --- | --- |
| Sully | Irish Red Ale, Nitro | 5.0 | Rotating |
| Chicken Suit | Munich Helles | 5.4 | Rotating |
| Sky-Wired | Wet Hop Beer | 5.8 | Seasonal |
| Hey Hey, Hay! | Wood / Barrel Aged Beer | 11 | Special Release |
| Rosie | American IPA | 6.8 | Rotating |
| Backstreet | Fruit Beer | 4.9 | Rotating |
| Hyperdrive | American Double / Imperial IPA | 8.1 | Rotating |
| Racerback | English Pale Ale | 5.5 | Rotating |
| Tanger Brown | American Porter | 5.8 | Rotating |
| Diffuser | American Brown Ale | 5.7 | Rotating |
| Staycation | Belgian Pale Ale | 6.1 | Rotating |
| Yafi IPA | American IPA | 7.4 | Rotating |
| Marzen Attacks | Oktoberfest / Märzen | 5.4 | Seasonal |
| Razz Against the Machine | Fruit Beer | 5.3 | Rotating |
| Pinch | Classic American Pilsener | 4.9 | Year-Round |
| The Reason | Saison / Farmhouse Ale | 4.5 | Year-Round |
| Colorado Stock Ale | American Pale Ale | 5.3 | Year-Round |
| Sniff | American IPA | 6.0 | Year-Round |
| Turbocharger | American Double / Imperial IPA | 8.2 | Year-Round |
| B.B. Rodriguez Double Brown | American Brown Ale, Other Imperial Beer | 8.5 | Rotating |
| Alternating Currant Black Currant Kettle Sour | Sour Ale | 4.8 | Rotating |
| Tractor Beam | Oatmeal Stout | 5.8 | Rotating |