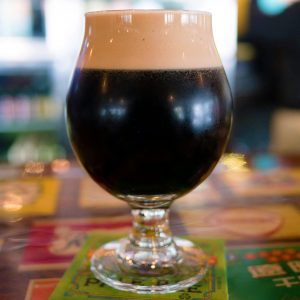 February is Stout Month, when the below-freezing temperatures of winter call for the soft coziness of a nice stout beer. Defined by their dark color, thick body and malty flavor, stouts are a staple European style that has further developed stateside into a wide variety of sub-styles. There are coffee stouts, milk stouts, oatmeal stouts, among others – ranging in flavors from peanut butter to coconut, chocolate to chai, and more.
Colorado has a rich abundance of high quality stouts that perfectly pair with our snowy mountain landscapes – with several local stouts renowned across the nation. Check out just some of our favorites in the following list of 10 stouts to try before March arrives.
Note that if a brewery has mastered one stout it's likely they'll have multiple stouts on hand that are worth checking out. In no particular order: here are 10 breweries we'd like to give a quick "stout" out.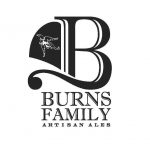 Imperial 'Nanana Stout, Imperial Stout from Burns Family Artisan Ales. When it comes to Imperial Stouts, you can't go wrong with anything brewed by "High Octane Wayne" at Burns. Named for the Atsinanana region in Madagascar from which the vanilla beans come, this beer is aged in Buffalo Trace bourbon barrels for three months. It's rich, creamy chocolate vanilla fabulously balanced with oak and bourbon. Currently their menu is chock full of dark treasures.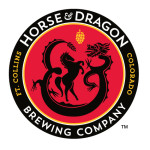 Sad Panda Coffee Stout, Coffee Stout from Horse & Dragon Brewing Company. The actual best part of waking up: Dark chocolate. Vanilla. Caramel. Coffee, of course. What more could your taste buds want from this sweet-yet-complex brew from Horse & Dragon? Its roasty-toasty flavor evokes a fine cup o' joe that will perk you right up. They even host an event called Pandamonium, (at home-ium this year) with different flavor variants such as peanut butter, cherry chocolate, chile, and even passion fruit. While tickets are sold out, you can still drop by the taproom and pick up 16 oz. cans of these special coffee stouts.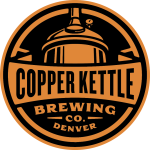 Mexican Chocolate Stout, Spiced Beer from Copper Kettle Brewing Company. One of the more unique selections on this list, Copper Kettle's Mexican Chocolate Stout brings some delicioso flavors such as chocolate, cinnamon, and three different kinds of chili peppers. Sound unapproachable for a stout? No worries, this intricate beer is highly drinkable. Also check out any of their Snowed In imperial milk stouts.
Hisolda, Coffee Stout from Woods Boss Brewing Company. Like a fine Irish coffee, this decadent beer is smooth, creamy and rich with hints of whiskey sugar. Hisolda is brewed with Irish coffee beans, lactose, and chocolate-roasted malts that make you want to cozy up to it like a warm blanket on a cold February night.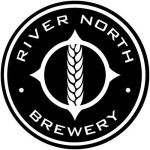 Mr. Sandman, Imperial Stout from River North Brewery. River North is a go-to Denver locale for stout lovers, and their Mr. Sandman is a standout. Malty with a bittersweet finish, you'll want to dive in and enter a delicious dreamland. Be sure to sample any available variants, historically they've brewed such versions as toasted coconut, maple coffee, and orange chocolate. They just celebrated their ninth anniversary by releasing a special whiskey barrel-aged coconut imperial stout.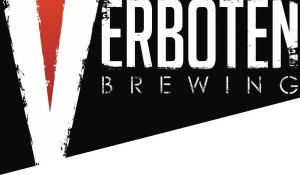 Pure Imagination, Oatmeal Stout from Verboten Brewing and Barrel Project. Winner of a World Beer Cup medal in 2014, this oatmeal stout is exemplary of its style. Pure Imagination is brewed with oatmeal for a smooth, rich body with a sweet, chocolaty aroma. Catch it on tap or bottled and be sure to check out Verboten's other incredible stouts. This year, Verboten has been releasing a new stout every Monday, Wednesday, and Friday in February with the most recent being a Maple Bacon Milk Stout.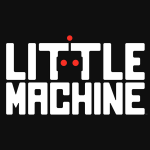 Widget, Irish Dry Stout from Little Machine. Dark chocolate and coffee flavors help define the dry roasted character of this little gem from Little Machine. The draft beer is served nitrogenated for that pillowy body that complements the smooth flavors for a silk-soft mouthfeel. Drink Widget if you prefer Irish stouts with a dry finish and moderate hop bitterness.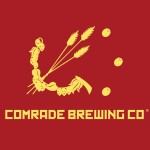 Koffee Kream Extra, Milk Stout from Comrade Brewing Co. One of the few coffee beers to proudly claim it uses an exclusive custom-roasted coffee blend, this brew uses Kaladi Bros. Coffee Roasters to provide it's rich flavor. Coffee-forward but never bitter, Koffee Kream Extra is brewed with lactose for that sweet and creamy full-bodied goodness.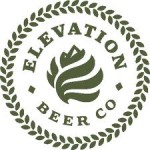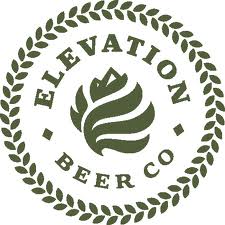 Oil Man Bourbon Barrel Imperial Stout, Imperial Stout from Elevation Beer Company. Jet-black and full of rich, complex flavor, Oil Man is a must have for lovers of high ABV brews. Its distinct bourbon barrel sweetness is the perfect complement to its thick chocolaty and oaky notes. A winner in just it's decadent aroma alone, it's a must-have Colorado stout. Also look for vanilla and coconut versions.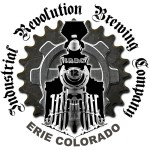 Blonde Stout, Other Stout from Industrial Revolution Brewing Company. Brewed without the roasted barley that gives stouts their signature dark color, this coffee-flavored beer still has all the things you love: richness, slight sweetness, cocoa and vanilla in the finish. Try it out if you're looking for a delicious stout with something different to offer.
And because no top ten list could ever hope to contain all the awesomeness of Colorado's stout scene, here are just a few other popular Colorado stouts:
Final note: Mountain Sun Pub had to postpone their famed Stout Month celebration until September. You can read more here.