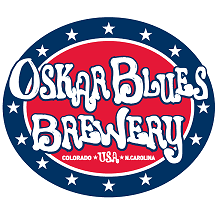 Brewery Details
1800 Pike Road Unit B
Longmont, CO 80501
303-776-1914
www.oskarblues.com/
Hours:
Mon-Fri: 10:00pm-8:00pm :: Sat-Sun: 12:00pm-8:00pm
Visitors:
Visitors Welcome
Tours:
Scheduled
Mon-Fri: 4:00pm :: Sat-Sun: 2:00pm, 3:00pm, 4:00pm and 5:00pm
Food:
Other drinks:
Craft Root Beer
,
Craft Soda
Beer to go:
Crowlers
,
Growlers
Merchandise:
Baby Wear
,
Beanies
,
Bottle openers
,
Glassware
,
Hats
,
Hoodies
,
Other
,
Shirts
,
Stickers
Parking:
Dog Friendly?
Dogs Welcome
Outdoor seating/Patio:
Yes
Opening Date:
March 1, 2008
Shuttle Services:
Brewhop Trolley
Description
The Tasty Weasel Taproom kicked its doors open in Longmont in 2008 to make way for a larger brew house when we outgrew our original brewpub in Lyons, CO. Since then, we've kept the spirit of Lyons' blues & rock legacy by having live music pumping out the doors every Fri-Mon and the freshest OB beer around flowing outta the taps. Wanna hop on a tour and check it out? Swing on over and we'll show you around, might even be able to make a rare sighting of Oskar the dog, adult big wheels or a quick pick up basketball game.
Beers Brewed by Oskar Blues Tasty Weasel Taproom (Main Brewery)
This list includes beers brewed currently, previously, or seasonally by Oskar Blues Tasty Weasel Taproom (Main Brewery). Contact the brewery for current beer availability.
| Name | Style | ABV | Availability |
| --- | --- | --- | --- |
| Barrel Aged Ten Fidy | Russian Imperial Stout, Wood / Barrel Aged Beer | 12.9 | Special Release |
| Hotbox Coffee Porter | Coffee Porter | 6.4 | Rotating |
| Fugli | American IPA | 5.8 | Rotating |
| Hotbox Coffee IPA | American IPA | 7.2 | Rotating |
| Beerito | Mexican Lager | 4.0 | Rotating |
| Priscilla | Witbier | 5.2 | Year-Round |
| Oskar Blues IPA | American IPA | 6.43 | Year-Round |
| Pinner Throwback IPA | American IPA | 4.9 | Year-Round |
| Death By Coconut | Coconut Porter | 6.5 | Seasonal |
| The Deuce | American Brown Ale | | Special Release |
| Chaka | Belgian Pale Ale | 8 | Special Release |
| Ten FIDY | Russian Imperial Stout | 10.5 | Seasonal |
| GUBNA | American Double / Imperial IPA | 10 | Seasonal |
| Deviant Dales | American IPA | 8 | Year-Round |
| G'Knight | American Double / Imperial IPA | 8.7 | Year-Round |
| Old Chub | Scotch Ale / Wee Heavy | 8 | Year-Round |
| Mama's Little Yella Pils | Czech Pilsener | 5.3 | Year-Round |
| Dale's Pale Ale | American Pale Ale | 6.5 | Year-Round |