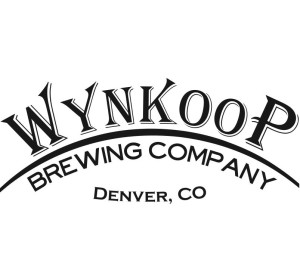 Description
Lodo's Legendary Public House.
Welcome to the place where LoDo began. In 1988, a band of urban pioneers, notably among them Colorado Governor, John Hickenlooper, took a shine to an unlikely building at the corner of 18th and Wynkoop. They wanted to brew beer and foster community. The place and the pioneers were an immediate success. The small-batch beers and the hearty fare replicated an authentic public house. Today, we are honored to be known as a legend. We work equally hard to respect our heritage and to remain relevant in our beautiful Denver home.
Beers Brewed by Wynkoop Brewing Company
This list includes beers brewed currently, previously, or seasonally by Wynkoop Brewing Company. Contact the brewery for current beer availability.
Name
Style
ABV
Availability
Kurt's Mile High Malt
Vienna Lager
5.6
Special Release
Orchard Wheat
Fruit Beer
4.8
Seasonal
Salted Caramel Apple Ale
Fruit Cider
5.1
Seasonal
Barrel Aged Rocky Mountain Oyster Stout
Foreign Export Stout, Wood / Barrel Aged Beer
Rotating
Über Lager
Munich Helles
4.3
Year-Round
Two Guns Pilsner
Czech Pilsener
5.0
Seasonal
Saison De Seigle
Saison / Farmhouse Ale
6.1
Seasonal
Monkey Fist
English IPA
4.5
Rotating
Inaugurale
American Brown Ale
6.8
Rotating
Fresh-Hopped Belgorado
Wet Hop Beer
Special Release
Earl Grey IPA
American IPA
5.9
Special Release
C. Andy Brown
American Brown Ale
4.6
Rotating
Artillery Ale
American Brown Ale
9.2
Rotating
Colorojo
American Imperial Red Ale
8.2
Year-Round
Mile High Pale Ale
American Pale Ale
5.5
Year-Round
Belgorado
Belgian IPA
6.7
Year-Round
Wynkoop: Pumpkin Ale
Pumpkin Beer
4.2
Seasonal
B3K Black Lager
Schwarzbier (black beer)
5.3
Year-Round
Cowtown Milk Stout
Milk Stout, Nitro
4.8
Year-Round
London Calling IPA
English Pale Ale
6.3
Year-Round
Mile HI.P.A.
American IPA
6.5
Year-Round
Patty's Chile Beer
Chili Beer
4.2
Year-Round
Rail Yard Ale
American Amber Ale / Red Ale
5.2
Year-Round
Rocky Mountain Oyster Stout
Foreign Export Stout
7.2
Seasonal
St. Charles ESB
Extra Special / Strong Bitter (ESB)
4.5
Rotating
Wixa Weiss
Hefeweizen / Weiss bier
5.3
Seasonal