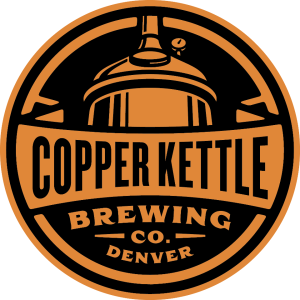 Description
Copper Kettle Brewing Company is a locally owned mom and pop brewery with a tasting room established in Denver in 2011, surrounded by local neighborhoods. CKBC strives to create what America seems to have lost, a local neighborhood bar in which we strive to know your name and your story.
Copper Kettle has a rotating tap list made right on the premise out of a three barrel system with a select few year round styles, like the 2011 Great American Beer Fest Gold Medal winning Mexican Chocolate Stout. In less than a year, CKBC has built a group of regulars who call Copper Kettle their second home. You are bound to see a familiar face when you come in, or meet some great friends if it is your first time in.
Beers Brewed by Copper Kettle Brewing Company
This list includes beers brewed currently, previously, or seasonally by Copper Kettle Brewing Company. Contact the brewery for current beer availability.
| Name | Style | ABV | Availability |
| --- | --- | --- | --- |
| Well Bred | English Barley Wine, Wood / Barrel Aged Beer | 10.7 | Special Release |
| Nitro Rum Pumpkin Porter | Nitro, Pumpkin Beer, Wood / Barrel Aged Beer | 7.1 | Special Release |
| Copper Kettle: Black IPA | Black IPA / American Black Ale | 5.9 | Rotating |
| Puppy Charlie's w/ Raspberries | Fruit Beer | 6.3 | Rotating |
| Great White HYPA | Witbier | 5.2 | Rotating |
| Sobremesa | American Pale Ale, Wood / Barrel Aged Beer | 4.8 | Rotating |
| Dangerous Dan | American Wheat Ale | 5.0 | Rotating |
| Basil Blonde | Spice / Herb / Vegetable Beer | 4.8 | Seasonal |
| Marienplatz Marzen | Oktoberfest / Märzen | 5.7 | Seasonal |
| Stinger Imperial Pils | Classic American Pilsener, Other Imperial Beer | | Rotating |
| Copper Kettle: Bavarian Helles | Munich Helles | 4.8 | Rotating |
| Charlie's Golden Strong | Belgian Golden Strong Ale | 8.0 | Year-Round |
| Mexican Chocolate Stout | Foreign Export Stout | 7.0 | Year-Round |
| Help Me Out! Stout | Irish Dry Stout, Nitro | 5.8 | Seasonal |
| Naja Imperial Red IPA | American Double / Imperial IPA | 9.0 | Seasonal |
| Copper Kettle: Smoked Porter | English Porter, Smoked Beer | 6.7 | Year-Round |
| The Hoppa | American IPA | 5.7 | Year-Round |
| Copper Kettle: Dortmunder Lager | Dortmunder / Export Lager | 5.8 | Year-Round |
| Copper Kettle: Czech Pilsner | Czech Pilsener | 5.2 | Year-Round |