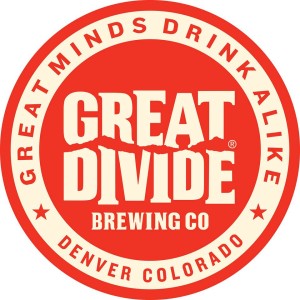 Brewery Details
2201 Arapahoe St.
Denver, CO 80205
303-296-9460
greatdivide.com
Hours:
Sun-Tues: 12:00pm-8:00pm :: Wed-Sat: 12:00pm-10:00pm
Visitors:
Visitors Welcome
Tours:
Scheduled
Mon-Fri: 3:00 PM, 4:00 PM, and 5:00 PM :: Sat-Sun: 2:00 PM-6:00 PM every hour
Food:
Bring Your Own / Order In
,
Food Trucks
,
Snacks
Other drinks:
Beer to go:
Bottles or cans
,
Growlers
Merchandise:
Baby Wear
,
Beanies
,
Bottle openers
,
Gift Cards
,
Glassware
,
Hats
,
Hoodies
,
Koozies
,
Mugs
,
Other
,
Shirts
,
Stickers
Parking:
Street Parking
Dog Friendly?
Patio Only
Outdoor seating/Patio:
Yes
Opening Date:
May 1, 1994
Description
Established in 1994, our original brewery and Tap Room are located in the heart of downtown Denver. With 16 taps of seasonal and year-round brews, you can enjoy award-winning, hand-crafted beer straight from the source. Take a tour of the brewhouse, chat with our friendly staff at the bar, or enjoy the Denver sunshine on the patio. Tours and food trucks daily.  Beer to-go. Pet-friendly patio.
Due to the limited size of our Tap Room and brewery, we are unable to host private events, parties, happy hours, or hold tables for groups. All seats are open to the general public for beer enjoyment at all times.
Beers Brewed by Great Divide Brewing Company
This list includes beers brewed currently, previously, or seasonally by Great Divide Brewing Company. Contact the brewery for current beer availability.
| Name | Style | ABV | Availability |
| --- | --- | --- | --- |
| Nadia Kali | Saison / Farmhouse Ale | 6.3 | Seasonal |
| Roadie | Shandy | 4.2 | Seasonal |
| Velvet Yeti | American Stout, Nitro | 5.0 | Year-Round |
| Samurai | Japanese Rice Lager | 5.5 | Year-Round |
| Whitewater | American Wheat Ale | 6.1 | Seasonal |
| Showdown Rye IPA | Rye Beer | 8.3 | Seasonal |
| Peach Grand Cru | Grand Cru | 12 | Special Release |
| Barrel Aged Yeti | American Double / Imperial Stout, Wood / Barrel Aged Beer | 10.70 | Special Release |
| Barrel Aged Old Ruffian | American Barley Wine, Wood / Barrel Aged Beer | 11.80 | Special Release |
| Barrel Aged Hibernation Ale | Old Ale, Wood / Barrel Aged Beer | 12.40 | Special Release |
| Oak Aged Yeti | American Double / Imperial Stout, Wood / Barrel Aged Beer | 9.5 | Seasonal |
| Fresh Hop | Wet Hop Beer | 6.1 | Seasonal |
| Hibernation Ale | Old Ale | 8.7 | Seasonal |
| Oatmeal Yeti | American Double / Imperial Stout, Oatmeal Stout | 9.5 | Seasonal |
| Wolfgang Doppelbock | Doppelbock | 8 | Seasonal |
| Heyday | Witbier | 5.2 | Seasonal |
| Chocolate Oak Aged Yeti | American Double / Imperial Stout, Wood / Barrel Aged Beer | 9.5 | Seasonal |
| 20th Anniversary | Belgian Strong Pale Ale | 8.2 | Seasonal |
| Rumble IPA | American IPA, Wood / Barrel Aged Beer | 7.1 | Seasonal |
| Espresso Oak Aged Yeti | American Double / Imperial Stout, Coffee Stout, Wood / Barrel Aged Beer | 9.5 | Seasonal |
| Old Ruffian Barley Wine | American Barley Wine | 10.2 | Seasonal |
| Orabelle | Belgian Tripel | 8.3 | Seasonal |
| Lasso IPA | American IPA | 5 | Year-Round |
| Hades | Belgian Golden Strong Ale | 7.8 | Year-Round |
| Nomad | Czech Pilsener | 5.4 | Year-Round |
| Denver Pale Ale | English Pale Ale | 5.5 | Year-Round |
| Colette | Saison / Farmhouse Ale | 7.3 | Year-Round |
| Claymore Scotch Ale | Scotch Ale / Wee Heavy | 7.7 | Year-Round |
| Hoss Rye Lager | Oktoberfest / Märzen, Rye Beer | 6.2 | Year-Round |
| Titan IPA | American IPA | 7.1 | Year-Round |
| Yeti Imperial Stout | American Double / Imperial Stout | 9.5 | Year-Round |
| Hercules Double IPA | American Double / Imperial IPA | 10 | Year-Round |